Summer is an orange and brown tabby who was rescued from a feral colony when she was 8 months old; despite being so young, she was pregnant. Kelsey Levine, with Cat Adoption and Rescue Efforts, Inc. (C.A.R.E.) in Henrico, Virginia, says it took some time before the kitty warmed up to her.
"At first she was very shy, but I worked with her every day, gaining her trust. Soon she learned that humans meant good things to eat and a gentle scratch under the chin," Levine explained.
Summer had just broken out of her shell when she went into a high-risk labor.
"I rushed her to the vet, who told me they would have to do an emergency C-section. As they prepared for surgery, I braced myself to lose all of the kittens," Levine explained. But luckily, fate was on their side that day.
"Against all odds, three tiny miracles were born. All of the vet techs and both vets were there, and all of us were moved by the experience – one of the vet techs was in tears," she said.
Splash was the smallest and weakest baby, and at first, her future was uncertain. She received extra feedings and lots of love and care from her rescuers. But she was especially doted on by her mama.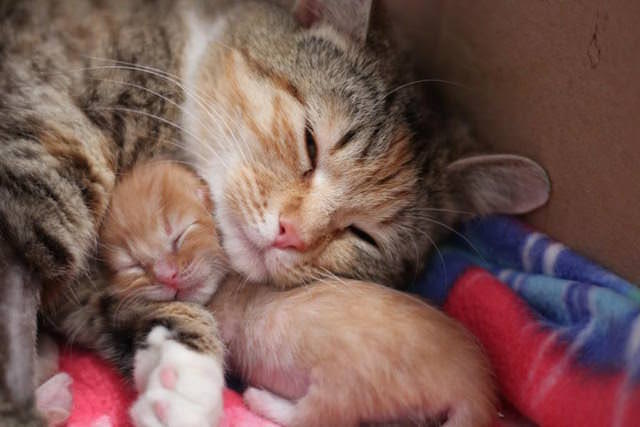 "[Summer] groomed her and cuddled her and always made sure she got enough to eat. Thanks to Summer, Splash survived," Levine said.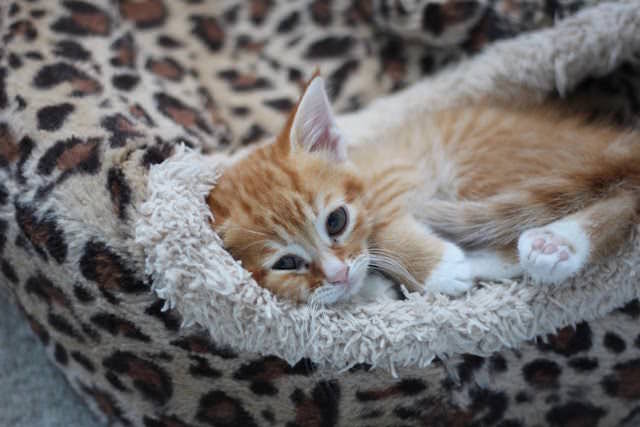 The babies grew into healthy kittens, but Summer remained particularly attached to Splash. Then, after the first two siblings were adopted together, the mama grew even more bonded to her smallest kitten.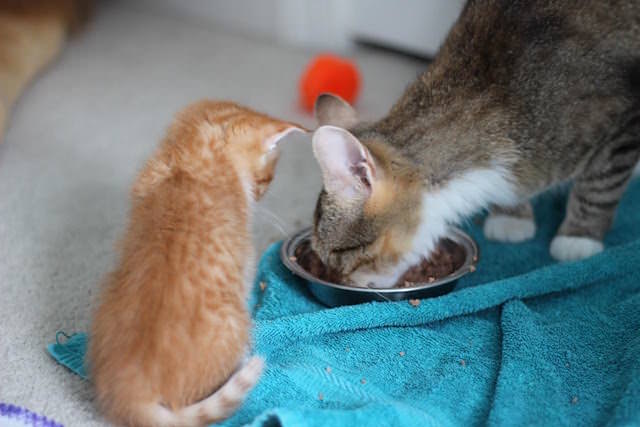 The C.A.R.E. is hoping to get this adorable pair adopted together. Levine explains that it's been a bit of a challenge because Summer, who was formerly feral, is shy around strangers.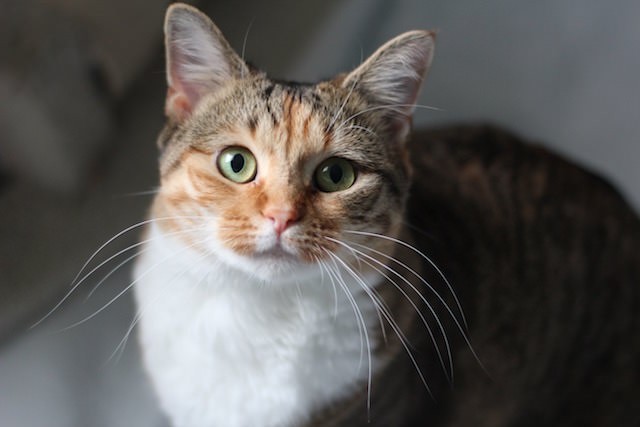 "Since Summer is rather shy at first, they will need a quiet home, with no dogs or very young children, and a patient family that will give them time and help them feel safe and comfortable. They will need to be adopted somewhere local to Richmond, Virginia (where they are being fostered)," Levine explained.
The staff feared that if Summer and Splash couldn't find a forever home together, they may have to be separated. But luckily, their prayers were answered…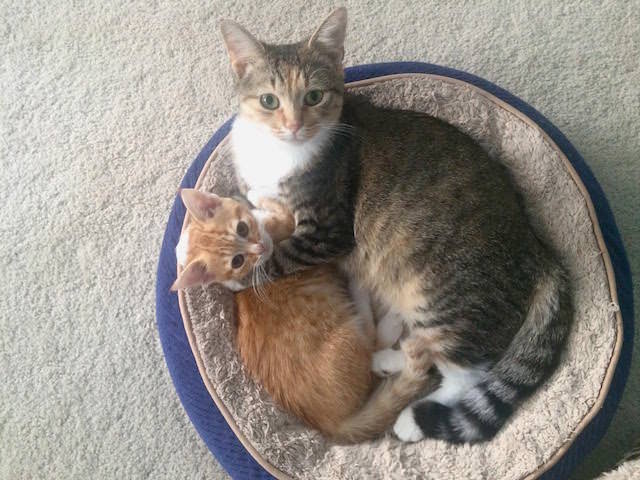 Update:
Summer and Splash were adopted together, along with a pal named Mischief! We hope these three live long, healthy lives with their forever family.