Catching random moments of kindness in action doesn't happen often as we would like and when you're lucky enough to see compassion at work, it truly warms the heart.
And when that tenderness is directed at a cat, well, those moments are the best in the eyes of a cat lover. And when cat lover Liang Yi saw kindness to a kitty in need unfolding, she had to capture the moment and share it with the world.
With temperatures on the tumble, nights in the city of Qinhuangdao within northern China's Hebei Province have been seeing some cold nights at around 30 degrees. These dropping temperatures signal the beginning of long, chilled nights for stray animals with no warm homes. But luckily, some of them seem to have a guardian angel watching out for them, making sure they stay warm and fed.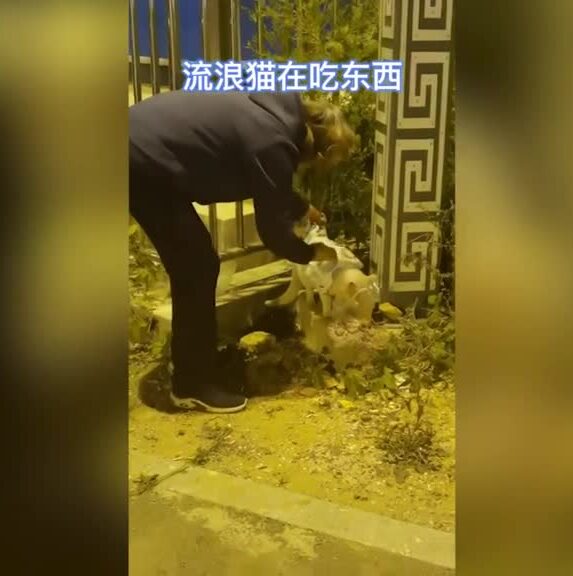 Image Courtesy of Daily Mail via 8494396/Douyin
Coat for a Cat
Out for a walk with her husband, Liang encountered the angel at work with a stray cat. The pair saw the woman bent over and talking with a cat and, as they looked closer, they saw how adorable this situation really was. Having given the cat a plastic bag from which to eat, the woman had draped a piece of fabric over the cat's back.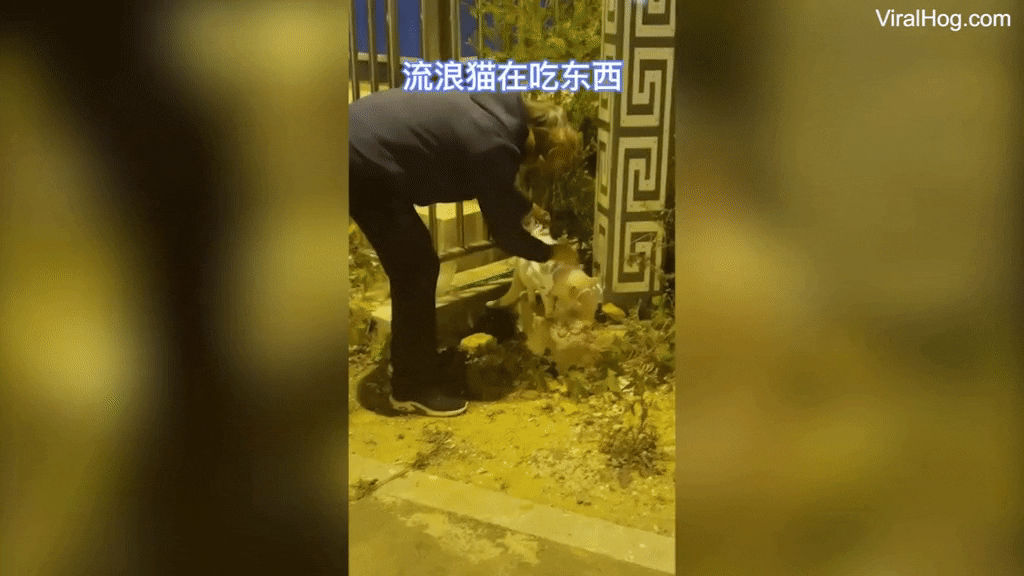 Image Courtesy of Daily Mail via 8494396/Douyin
Turns out, she was measuring the fabric to be sure it would be big enough to make the kitty a coat for the cold nights.
Once Liang realized what was happening, she was so moved by the kindness, she pulled out her phone to catch a video of the sweet encounter. She told the Daily Mail, the woman was "full of love" and Liang just had to share the goodness with the world.
She posted the clip to Douyin, a Chinese version of TikTok, and the views came swiftly. Before long, the video of the woman and her kindness has been viewed more than 1.5 million times.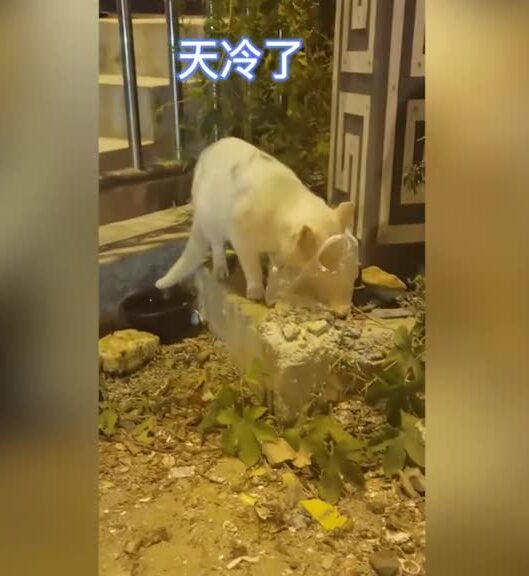 Image Courtesy of Daily Mail via 8494396/Douyin
Hope for Animals in China
Liang and her husband chatted with the woman and learned in addition to the stray cat, she also looked after 6 stray dogs that call the neighborhood their home. With her care, the strays of the neighborhood can face winter with more hope.
People like Liang and the woman are the heart behind movements to protect animals in China. Thanks to dedicated animal lovers and animal welfare organizations, major pushes are being made for the government to enact laws against animal cruelty.
In a surprise move, state-run media outlet, Central Television, has also made calls for the government to pass legislature for animal welfare.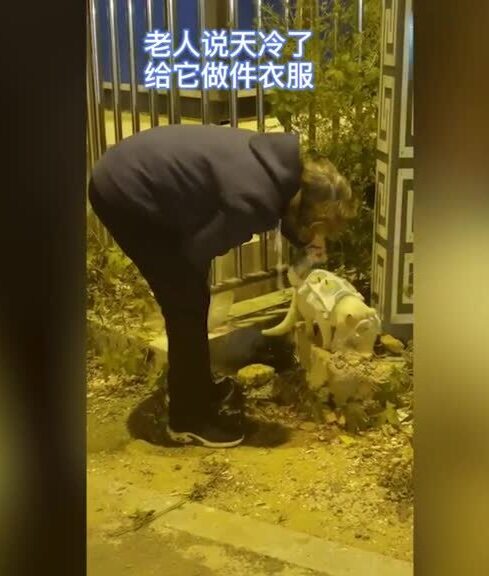 Image Courtesy of Daily Mail via 8494396/Douyin
"I would like to urge the public to pay more attention to stray animals," Liang pleaded. "Even if you don't love them, please don't hurt them."
We couldn't have said it better!
H/T: www.dailymail.co.uk
Feature Image Courtesy of Daily Mail via 8494396/Douyin