Do YOU think you're the craziest cat lady out there?
Are you and your friends constantly arguing about who loves cats the most?
Do you have a child who's a cat-lady-in-training, ready to take the next step?
We've found the perfect game for you!
Cat ladies and wannabes, here is your chance to earn some serious bragging rights!
Introducing: The Crazy Cat Lady Game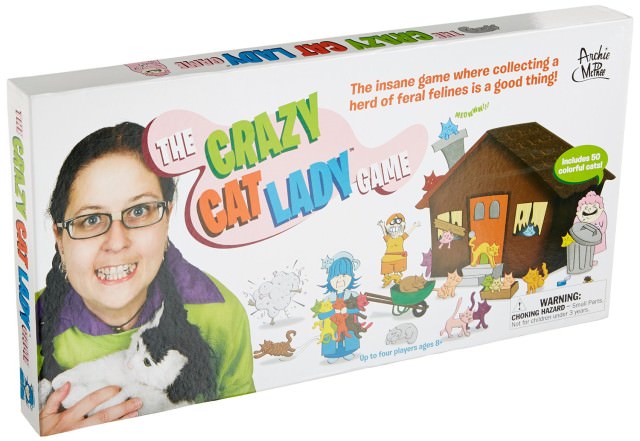 In this board game, you play the Crazy Cat Lady, out on a daring adventure to complete one mission: finish her daily errands!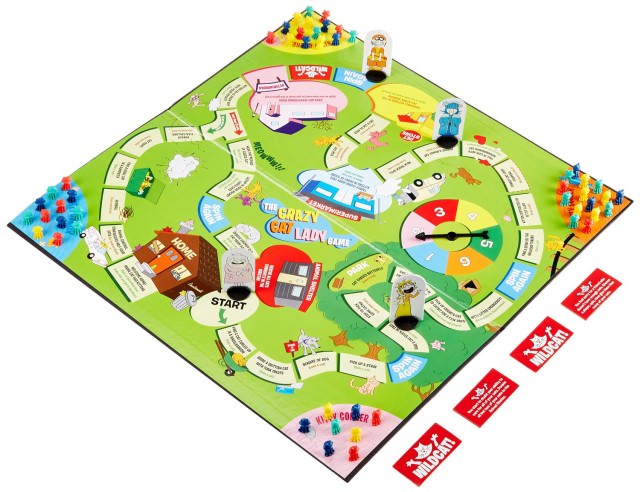 Along the way, you'll encounter, collect, and lose cats. The player who's able to bring the most strays home wins!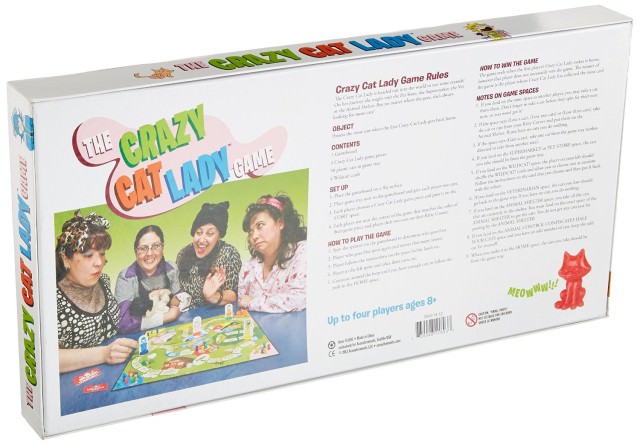 The Crazy Cat Lady Game is available for around $22 on Amazon.
This makes the perfect gift or addition to your own collection of Crazy Cat Lady swag!