The Pet Alliance of Greater Orlando has been working nonstop since the fire that destroyed their Orlando facility less than a week ago. It was initially believed that 23 or more cats were killed in the fire, but thanks to rescue workers and the feline ability to hide, the number of cats perished came to 13, with four still missing.
Once the fire was put out and all the animals rescued or evacuated could be counted, shelter staff and first responders had saved 45 cats and 26 dogs. Pet Alliance reports around 150 animals were in foster homes at the time of the fire.
While it's a relief that so many were saved, the shelter is mourning the loss of the 13 cats and also hoping to trap the missing four. Plus, the Orlando facility has been deemed a total loss. But now, there are rays of hope shining through the dark clouds of this tragedy. One of these bright tales comes thanks to firefighter Brett Maneri and his new best friend, Mia the cat.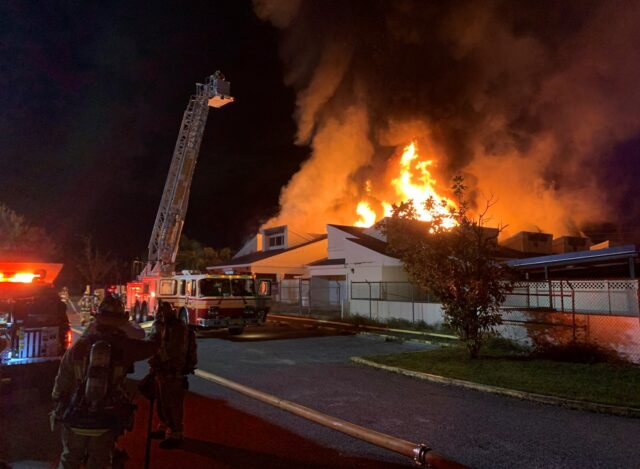 Tragedy Leads To Love
Orange County firefighter Brett Maneri was on-scene the night of the fire, one of many first responders trying to navigate the mazelike facility.
"There are several entrances and exits for this location, and several buildings attached by little corridors," Steve Sherrill of the Orange County Fire Rescue explained to the Orlando Sentinel. "There are kennels back there and concrete walls that sometimes led to a dead end, so that provided a bit of an obstacle."
As the clock turned over into the next day, Brett was part of the teams searching the building for survivors. They found three cats, Brett sharing with WFTV, "One pregnant one, Mia, and another one."
Mia, a dilute grey and orange tabby, was hiding behind a cat condo, and once Brett picked her up, "that was just it."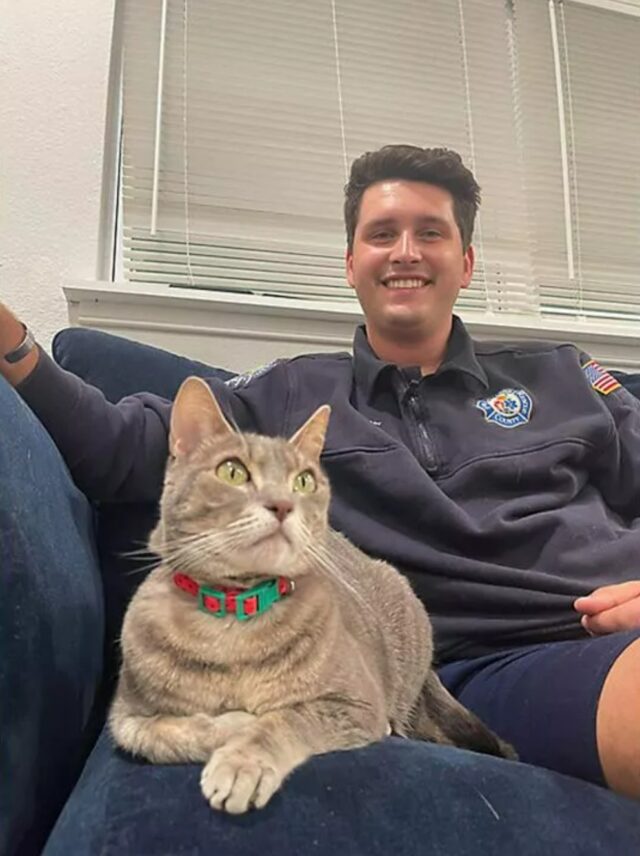 "She was a lover. I could tell she was so scared and timid," said Brett. "[I] kind of just fell in love with her."
Mia went with the rest of the evacuees and survivors to Pet Alliance's Sanford location. But she remained in Brett's thoughts. As soon as he was off duty, he headed over there and signed adoption papers.
"I came straight here, and now she's coming home with me," Brett said, with a smile. "This is a once-in-a-lifetime fire. It breaks our heart driving up to the scene and knowing what it is… our whole goal was to search every corner to find at least one."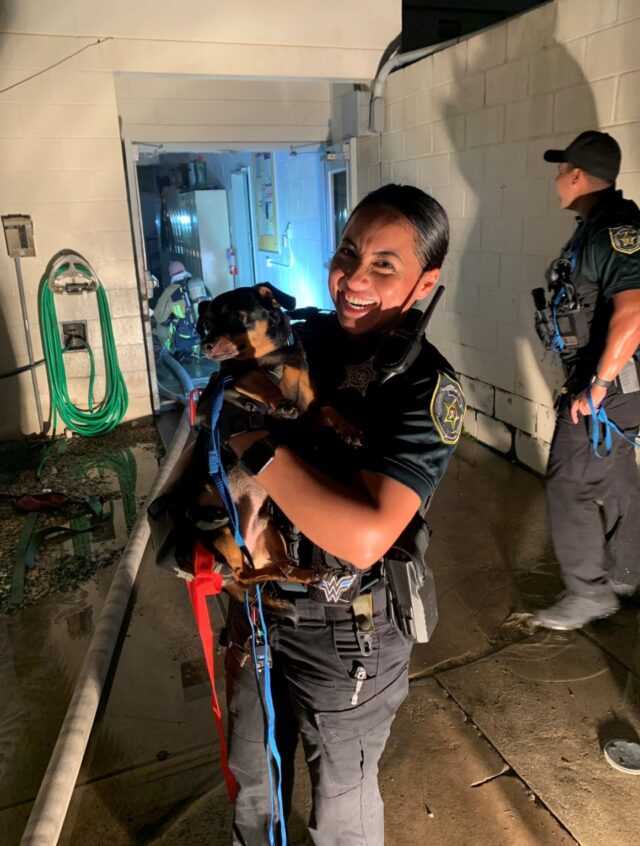 More Rays of Joy
Pet Alliance has already begun trying to get back to business, holding an adoption event just a few days after the fire that ravaged their mission.
"All the dogs that were taken there were adopted and we've also had people adopting from our Stanford location, and I heard that 50 animals were adopted yesterday so people are definitely coming to help us move some of those animals out of the shelter," Pet Alliance Development Director Kathy Rodgers told WFTV.
The journey to rebuilding and recovery is well underway, thanks to Pet Alliance staff and volunteers. But their mission couldn't continue without the outpouring of support from the community and animal lovers across the country. Pet Alliance is grateful for every bit of support too.
"This is just Orlando being Orlando. You know, everybody's coming together and rallying around us," said Kathy. "It's just overwhelming, and the outpouring of support, it's just overwhelming. It's been so amazing."
Fundraising and cash donations have already exceeded $500,000, while food donations have come in by the truckload. In fact, Pet Alliance is so overwhelmed, they've had to pause on physical donations. If you'd like to help, check out the Pet Alliance of Greater Orlando Donation Page.
H/T: www.huffpost.com
Feature Image Courtesy of HuffPost via Brett Maneri