Pet Alliance of Greater Orlando is mourning the loss of 13 rescue cats, including a beloved feline that called the shelter home, after a fire broke out in their Orlando, Florida, shelter. The building was left with extensive damage, including a collapsed roof.
The fire broke out in the later hours of September 15th, with a report of the blaze reaching the Orange County Fire Rescue at 10:21 p.m. When firefighters arrived on the scene, they discovered "flames through the roof of the building," according to a Twitter statement.
The building was already "50% involved" when rescuers began their battle against the blaze. While firefighters worked to douse the flames, Orange County Sheriff's Deputies and Orlando County Animal Services entered the burning building to evacuate animals.
The fire started inside the mazelike facility, and firefighters were unable to access the cat room. An investigation as to what caused the fire is pending, but foul play is not suspected.
"Worst Nightmare"
Steve Bardy, executive director of the Pet Alliance of Greater Orlando, spoke to news outlets on the scene. Emotion broke his words as he explained, "It appears the fire started in the front building by the clinic, which made it more difficult for fire rescue to go into the adjacent cat room."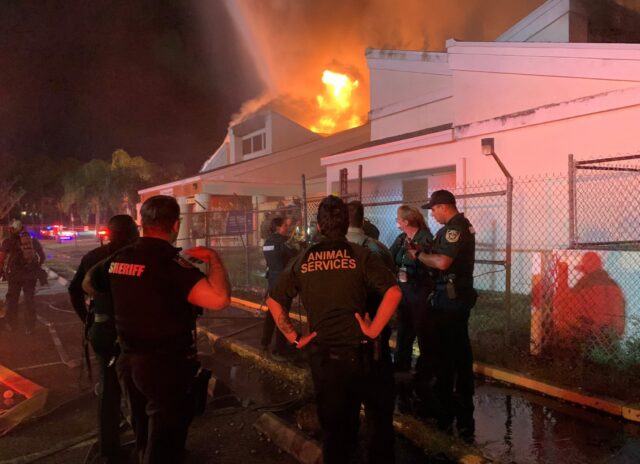 "If you run a shelter, this is literally your worst nightmare – to see your building on fire and know that there are animals in there that you're charged to care for and you can't go in," Steve explained.
In a statement on Facebook, the Pet Alliance shared, "After last night's devastating fire at our Orlando location, we were able to save a total of 45 cats and 26 dogs. This includes four additional cats that shelter staff discovered this afternoon. We are heartbroken to report that we lost 13 cats and there are 4 still missing. Staff will be setting up traps at the location in the hopes of locating the missing 4."
Fire Rescue was able to safely evacuate all the dogs as the dog room was housed in a separate part of the building. A visual of the facility posted by Alyssa DeHart, a foster for Pet Alliance, shows how the fire raged and why fire rescue had trouble getting to the cats.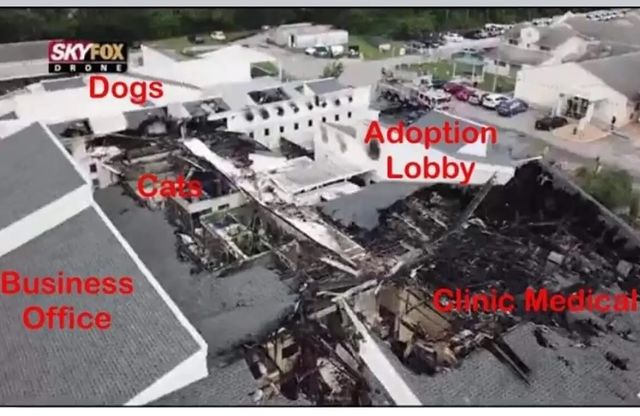 It was initially believed that more than 20 cats died in the fire, but survivors were located and evacuated from the charred ruins as the day went on. Cats and dogs evacuated or rescued from the fire were transported to Pet Alliance's Sanford location.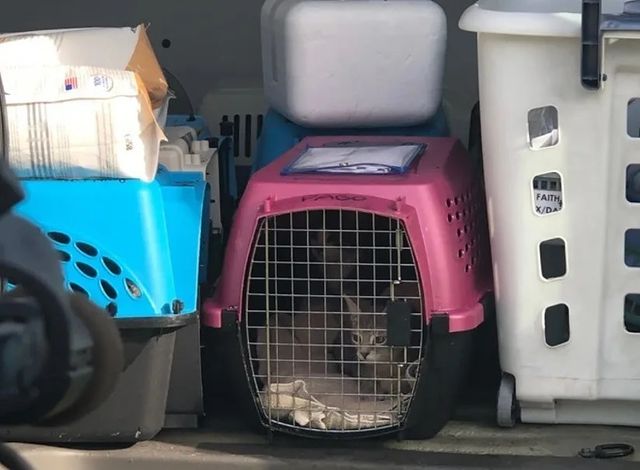 Diesel the Cat Lost to Fire
Sadly, one of the cats lost to the fire was shelter cat, Diesel. As he had health issues that kept him from being adopted, Diesel called the rescue home, and everyone he met became family.
As Alyssa DeHart, a foster with Pet Alliance, shared, "He quickly became the face of PAGO. His quirky, stubborn personality won everyone's hearts. It was always exciting to come in and see what new shirt or bowtie he had on. He was a good boy. He was loved by all."
"My heart aches for him. Not a day will go by where he is not missed. May he be free in kitty heaven."
Outpouring of Support
The Pet Alliance of Greater Orlando is thankful for all the support they've already received, sharing, "We are overwhelmed by the outpouring of love and support from our community today. It has been an extremely difficult day for our front-line animal care staff and all of our volunteers and staff throughout the agency. Your words of kindness and sympathy mean so much."
For the moment, staff is evaluating what they will need in order to move forward, so stay tuned to their Facebook page for updates. For now, if you are in the Sanford, Florida, area, the Pet Alliance is in need of cat food and towels.
If you would like to make a monetary donation, please visit, the Pet Alliance of Greater Orlando Donation page to contribute. 
With more than 5,000 cats and dogs moving through their shelter system every year, every dollar counts. Our hearts and prayers go out to the Pet Alliance of Greater Orlando in this time of tragedy.
After a fire broke out at @PetAllianceGO, OCSO deputies, along with @OCAS_Orlando, @OCFireRescue and Pet Alliance staff, entered the burning building and rescued numerous dogs & cats before the fire became too overwhelming. #PetAlliance pic.twitter.com/mypWVbVwjZ

— Orange County Sheriff's Office (@OrangeCoSheriff) September 16, 2021
H/T: www.cbsnews.com
Feature Image: @orlandofosterkittens/Instagram