According to the Association for Pet Obesity Prevention, nearly 60% of cats are considered overweight or obese by veterinary standards. That's approximately 43.2 million cats!
Obesity can lead to painful and sometimes chronic health issues for your cat, such as osteoarthritis, feline diabetes, and respiratory problems. Regular exercise will not only reduce your cat's chances of developing these afflictions, it'll also keep her mind active and stimulated. Kickstart your cat's workout regiment today (with your veterinarian's health clearance first, of course).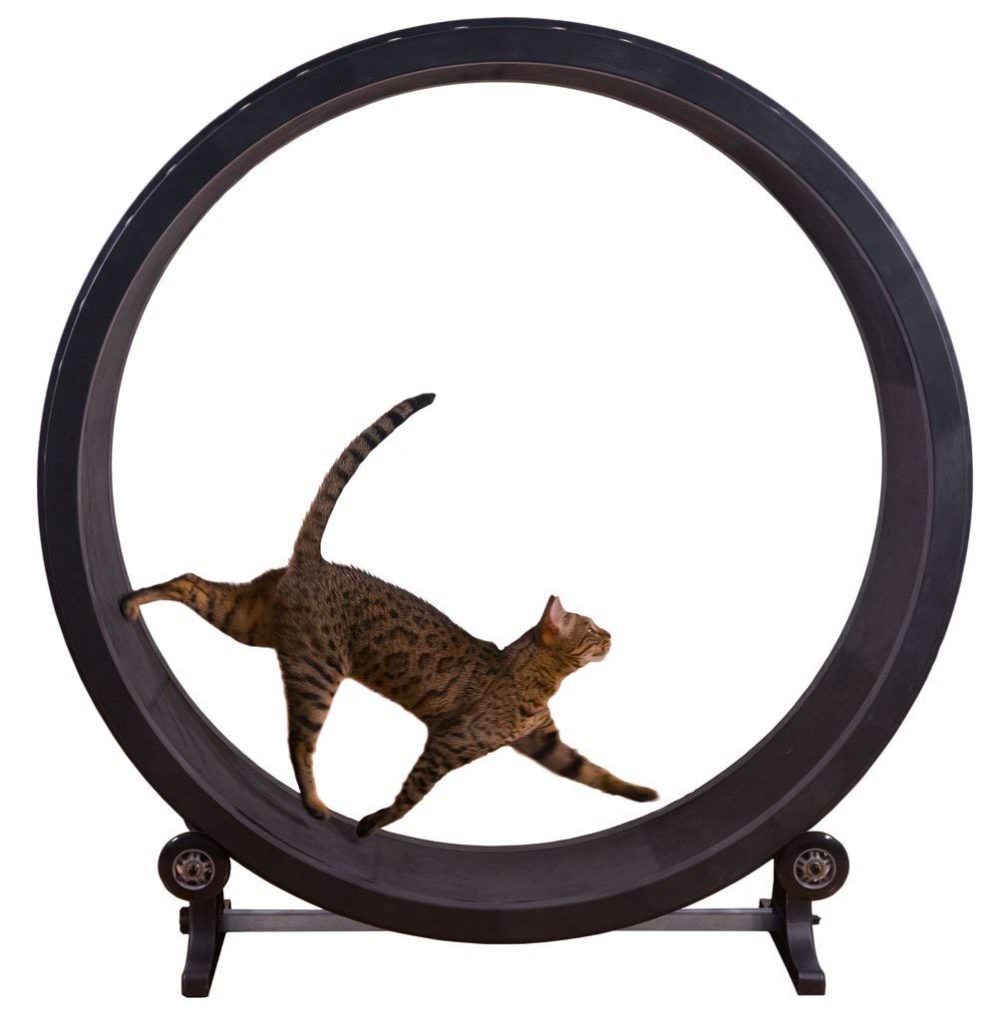 Image Source: One Fast Cat via Amazon.com
#1 – One Fast Cat Exercise Wheel
This is essentially a hamster wheel for your cat. This is a great tool for encouraging a cat to run, especially if there isn't much room for her to run at home.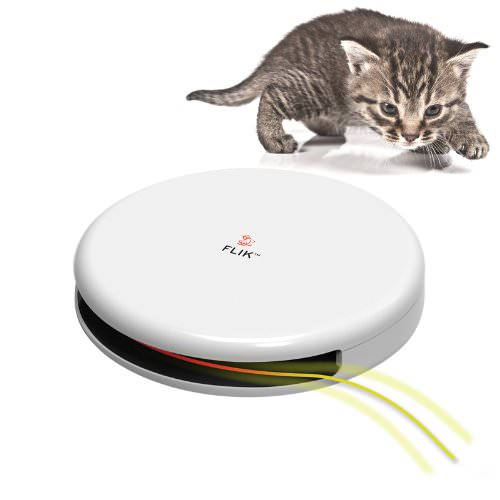 Image Source: Frolicat via Amazon.com
#2 – PetSafe Flik
The Flik toy has a string that darts out, flops around, then goes back into hiding. It's sure to activate your cat's natural instincts to hunt, chase, and pounce

#3 – DIY Cat Agility Course
If you've got a wealth of time and patience, build your cat her own agility course! This is a great way to get your cat moving!

#4 DIY Cat Hockey
A cheap and easy way to get your cat active is to simply put a ball in a cardboard box or the tub and watch her go wild!
Image Source: FelineYogi via Etsy.com
#5 Feline Yogi Yoga Mat
The feline yoga mat comes with cat nip and a twine ball to get your cat frisky. It won't exactly have the calming effect yoga has on YOU, but if the point is to get your cat active and healthy this'll get the job done (and be a great conversation piece!)