The name of our site is pretty self-explanatory, and if you're reading this, you probably "heart" cats as much as we do!
But while we can all agree that we love our feline friends, we all show our affection  in different ways.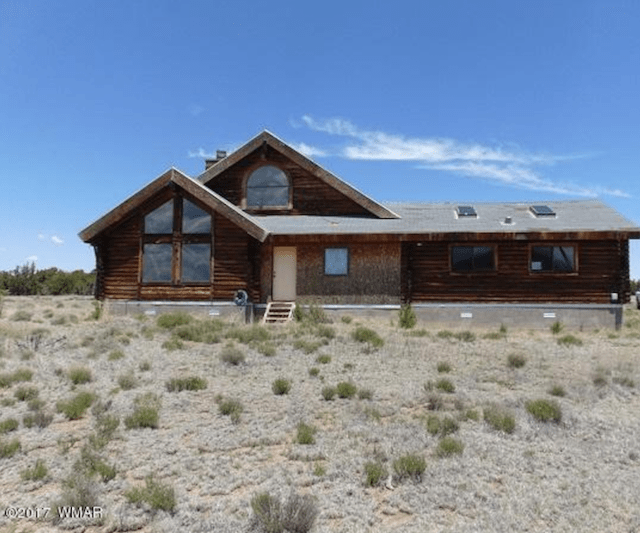 For instance, there's a homeowner in Arizona who loved kitties so much, they covered nearly every inch of their home in cat paraphernalia! But now, the house is for sale.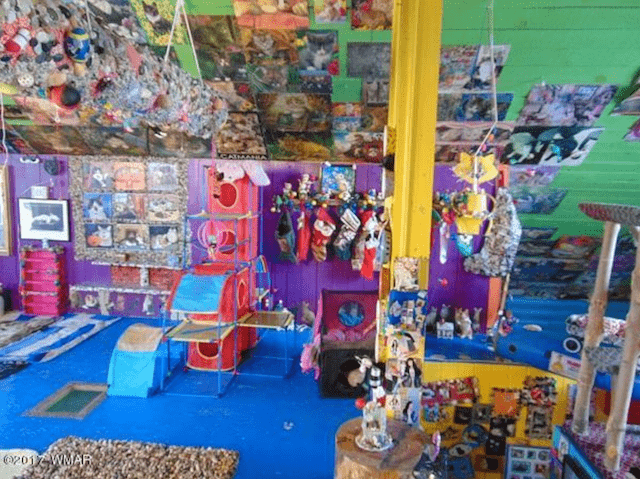 The outside of this 2,500 square foot home looks rustic and understated, but inside is a burst of feline flair that can only be described as "eccentric."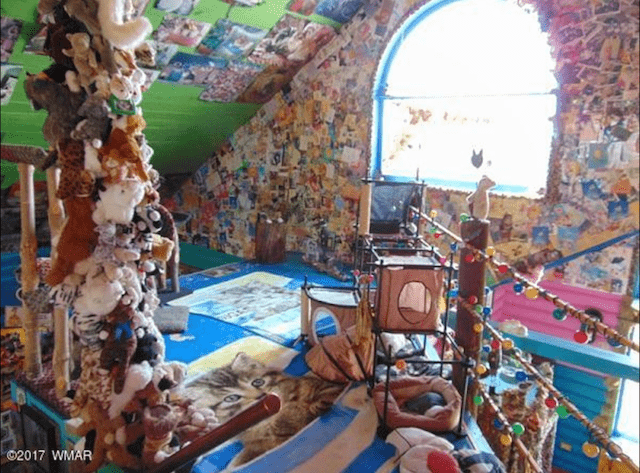 What's more, the house is equipped with "cat walkways and in [the] Great Room, [a] Medieval cat castle with different levels," according to the house's description on Century 21.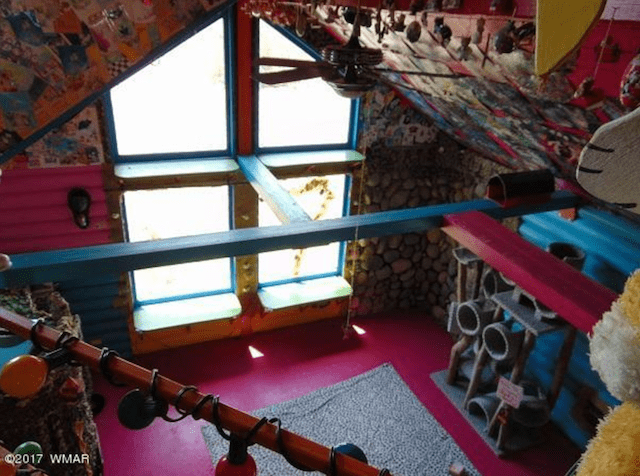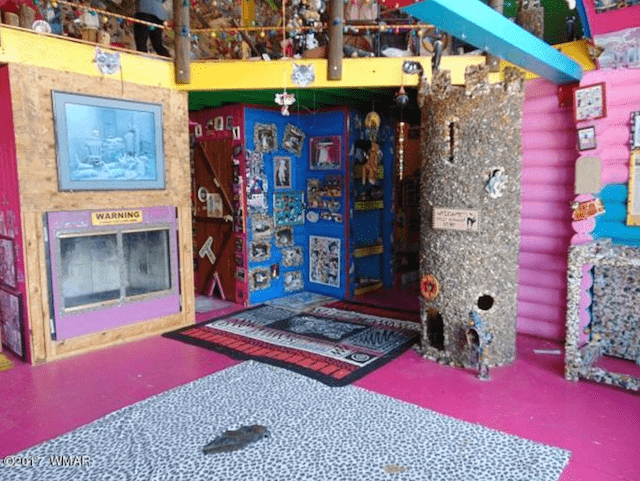 From rugs, to posters, to shelves full of meow-themed mugs, adorable cats adorn the entire interior of the house.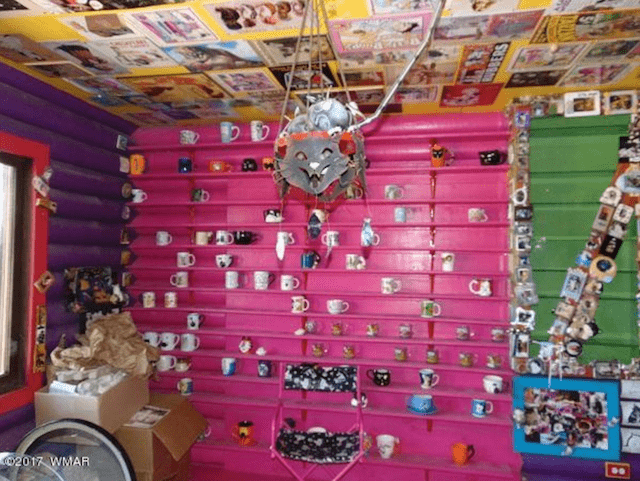 Some may consider the listing to be a huge fixer-upper, while others may think it's the purrfect home to live with a herd of feline family members! "If you love cats this is the home for you! If not bring your sandblaster!" says the listing.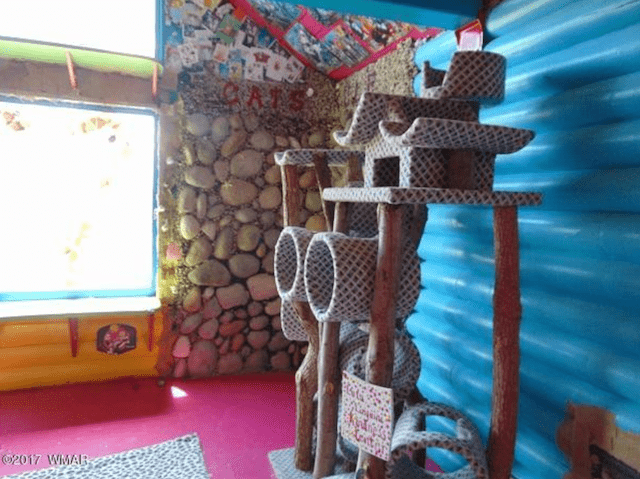 About 20 acres of property allows for tons of room to roam. The new owners can even build giant catio spaces or open-air enclosures for safe outdoor enjoyment.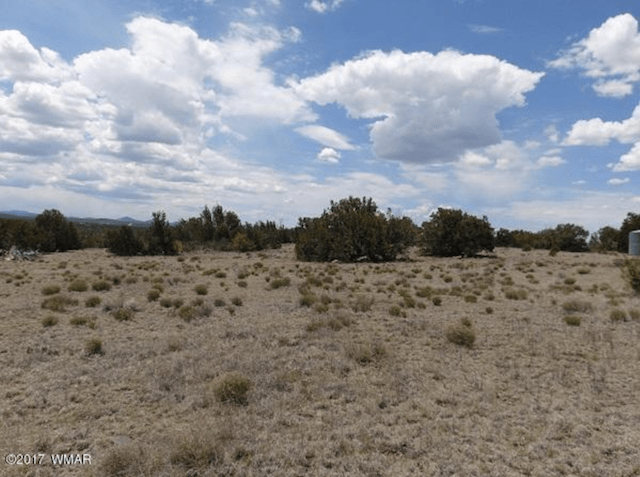 If you eat, sleep, and breathe with your feline friends in mind, this home may be the one for you!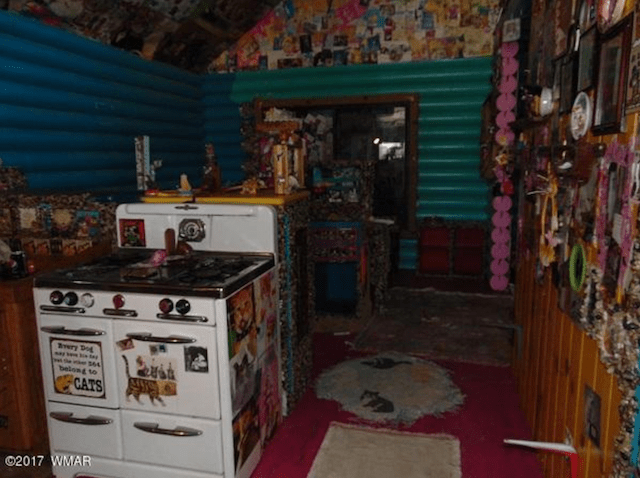 You can even use the — um — litterbox while surrounded by cat-themed decor!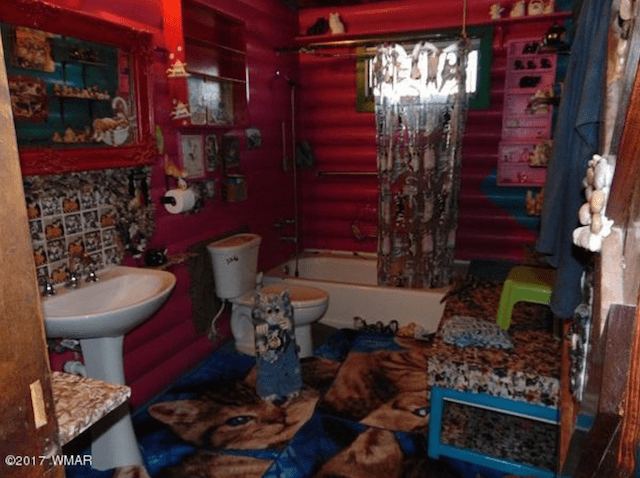 Only $240,000 stands between you and this purring paradise, located in Stanford Concho, Arizona.
Click here to check out the listing!