Disaster strikes when we least expect and, while we don't like to consider the fallout of an emergency, we must be prepared for the unknown. And this includes emergency preparedness for your cat. Evacuations can be frazzling, but with a plan in place, getting to safety will be less complicated. And if you've practiced car rides with your feline, hopefully, your cat will handle the emergency will a little less stress.
Hurricanes, forest fires, flash floods, tornadoes, earthquakes…the list of natural disasters goes on and on. No matter the region of the county you call home, Mother Nature presents some unexpected emergency that sends us fleeing. And aside from natural disaster, other oddities, like chemical spills and structure fires, occur that can result in the need for evacuation. Having a plan can make the difference.
Before disaster arises, assure safety with a plan of emergency preparedness for your cat.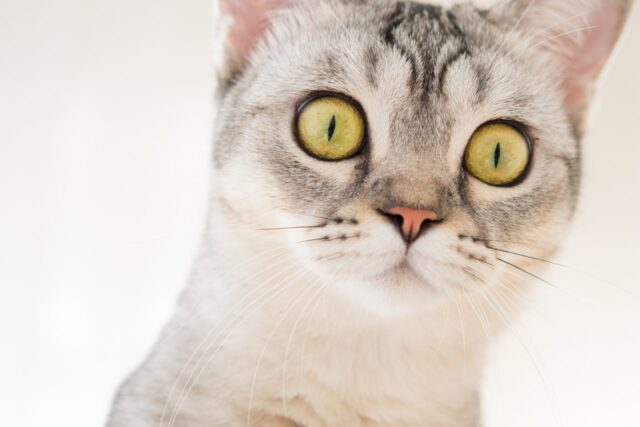 Emergency preparedness for your cat simplifies evacuation.
Prepare Cats for Disaster
1) Proper Identification Tags & Microchipping
Collar and ID Tags
Not only will you need to present proper identification for yourself, but also your cat. Even if your cat doesn't wear a collar and id tag around the house, you should still have one on hand. Keep the collar and tag with other important items you'll need in an emergency scenario or evacuation.
If your cat prefers a naked neck around the house, do have her wear the collar sometimes. This allows her to at least know the feel and sound of the collar and ID tags. That way, if she has to wear them in an evacuation, at least the collar won't be one more strange thing happening.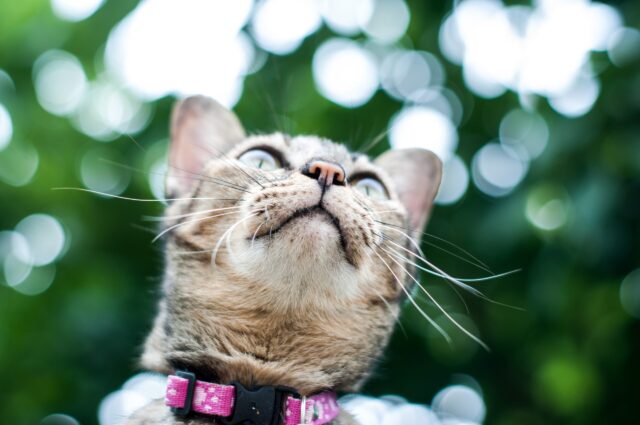 Collars are a must when it comes to emergency preparedness for your cat. 
A note on collars: Be sure to choose a quick-release or breakaway collar to prevent injury in the case of snagging the collar on something.
Microchipping
In case you and your cat are separated and her collar somehow gets lost, microchipping can save families from the pain of separation. Having one implanted in your cat is a simple process and "no more painful than a typical injection," according to the American Veterinarian Medical Association.
The microchip does not transmit a signal or require batteries, but instead holds identification numbers. If an animal is taken in by a shelter or rescue after found wandering, the facilities will check the cat for a microchip by using a scanner that activates and reads the numbers off the chip. The maker of the microchip is then contacted. From there, the lost cat's family will be notified of the cat's location.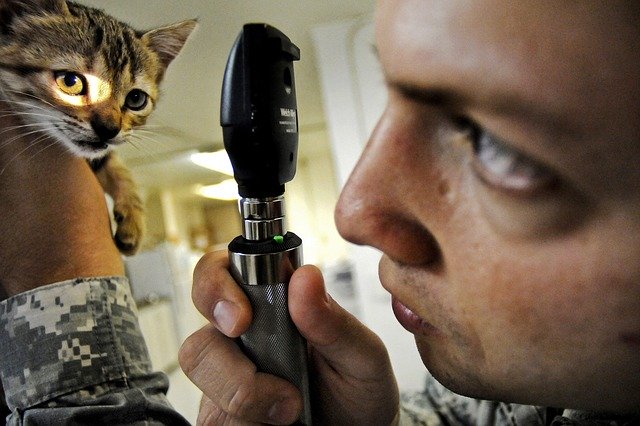 And if you're unsure whether or not to microchip your cat, check out these statistics as presented by the AVMA, "Cats without microchips were reunited with their owners only 1.8% of the time, whereas microchipped cats went back home 38.5% of the time."
Microchipping could potentially save your cat's life and will help if you and your cat are somehow separated in an emergency.
2) Where Will You Evacuate with a Cat?
Part of your disaster plan should include where you will evacuate to in an emergency. That you have a cat to consider changes things. You can't just check into random hotels as many don't allow animals. If you don't evacuate to family and friends' homes, it's a good idea to include a list of hotels or reference guides in your emergency kit or even as a saved note in your phone.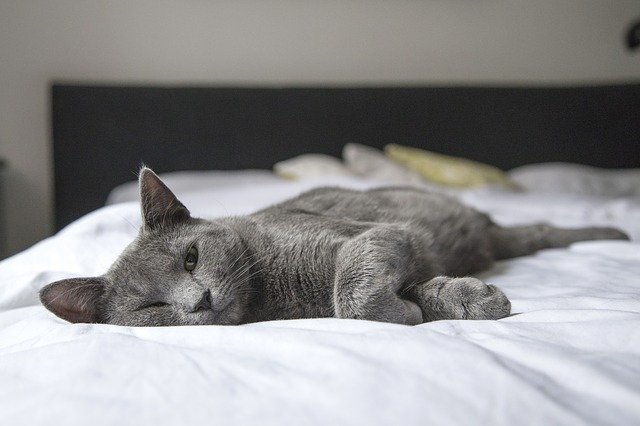 Go Pet Friendly provides this list of cat-friendly hotel chains:
Affinia Hotels & Suites
Best Western Hotels & Resorts
Drury Hotels
Hotels by Hilton
Kimpton Hotels
La Quinta by Wyndham Hotels
Loews Hotels
Motel 6
Red Roof
The CDC also offers a list of services that will help you locate cat-friendly lodging. It's also recommended you "locate boarding facilities or animal hospitals near your evacuation shelter and in the case you are unable to return home right away."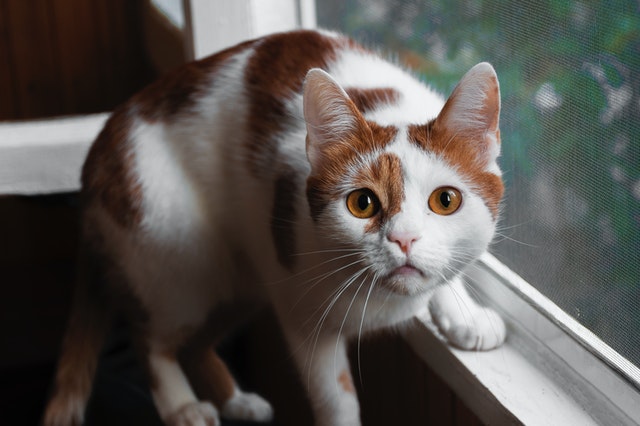 3) Disaster Kit – Emergency Preparedness for Your Cat When You Have to Go
Everybody in the house needs a "go" bag packed and ready when it's time to flee. Just like your bag, each animal will need their own bag of essentials and information. Be sure to include these items:
Documents identifying your cat's name, sex, age, breed, any other identifiers. Adoption or breeder certificates are ideal if available. Include microchip information and your contact info as well.
Recent photos of your cat.
Copies of all veterinary records, including shot records and info on any health conditions.
2 weeks' worth of prescription medicines and all flea/tick prevention as well.
2-week supply of food and water, along with manual can opener
Litter and litter tray
Cleaning supplies
Catnip and treats for reassurance
For a full list of what to include in an emergency bag for the cat, have a look at the CDC's guide to emergency kits.
As the cat carrier is part of the emergency prep, store your cat's emergency bag inside or near the carrier for when you need it in a hurry.
4) Locate Veterinary Facilities Once You've Reached Evacuation Point
After you arrive in the area you'll be staying during evacuation, research local veterinary offices. Choose a couple offices your research deems appropriate and store their contact info in your phone for quick reference.
5) Post a Rescue Alert Sticker in the Window
If disaster strikes your home while you're out, but the cats are home, a rescue sticker can save their lives. Available for purchase with iHeartCats.com, these window stickers will alert emergency responders or neighbors there are cats inside the house.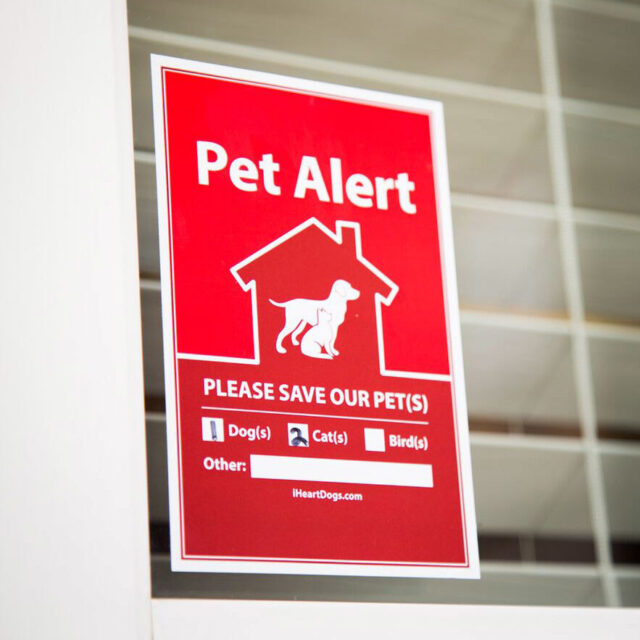 Its also prudent to include this same information in your wallet. In case something happens to you, keeping a card on your person with info about your cats will alert emergency workers and help can be sent to them.
6) Cat Caretaker at the Ready
While we hope nothing happens that you'll need to have a cat caretaker at the ready, its still a good idea to have a trusted family member or friend designated to take care of your cat in the event of an emergency involving yourself. Choose someone you know has good rapport with your kitty. Cats know when things aren't right. That someone else is caring for them is a big signal of something wrong. Having someone they know and trust will help cats remain at ease in your absence.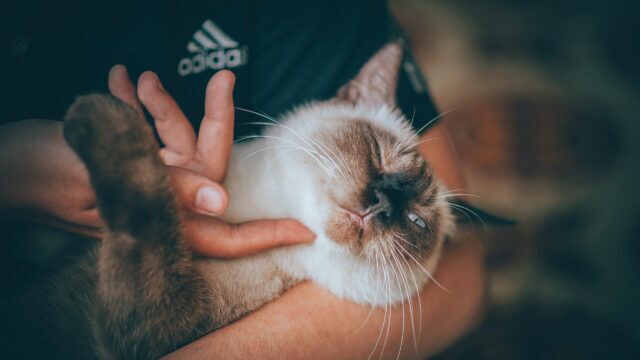 Choose a caretaker you and your cat trust in case of emergency. 
7) Practice Car Rides
Cat parents know the unknown can send kitties into a tizzy. If cats have some familiarity with a situation, they truly handle it better. The car is one of those situations that can trigger a feline freak out, but the more practice your cat has, the less he will stress if the need for evacuation does arise.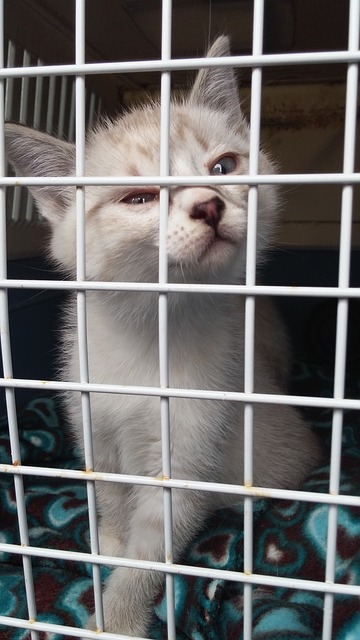 Vet Street recommends you and kitty practice sitting in the car before taking a ride. "Set the carrier in the car with the car door open; give your cat a treat and then take the carrier out of the car."
Practice sitting in the car until kitty seems calm with it. "If your cat remains relaxed, turn the car on, and then turn it right back off. Next, move the car just out of the driveway, then pull right back in and park."
Once your cat has learned the sounds and small movements of the car, take a short spin around the community that ends with kitty back at home, safe and sound, snacking on treats.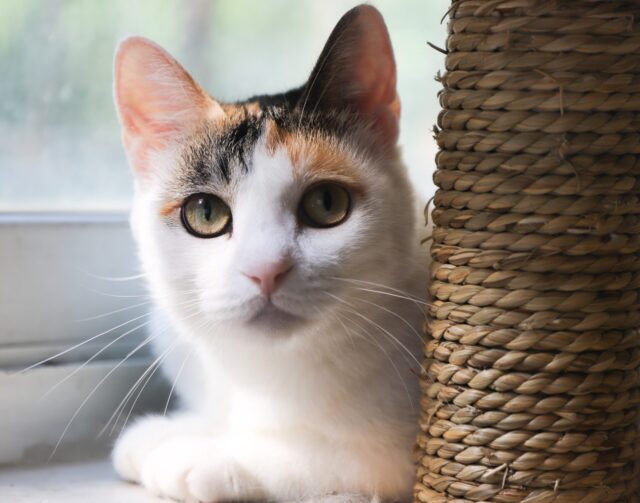 Prepare cats for disaster now so an emergency won't seem so daunting. 
Perhaps these emergency plans for your cat will never be necessary, but just in case disaster strikes, take small comfort in knowing you're a master of cat emergency preparedness.