Hope for Paws is always there for kittens in need. Whether it's backyards, storm drains, or even the desert, these dedicated rescuers know no bounds when it comes to getting the littlest felines out of trouble.
And founder Eldad has battled roaches, garbage, nasty sewage, and even the darkness of caverns to ensure kittens, cats, dogs, and animals of all kinds get their chance at happy lives with families who love them. And tabby kitten River is one of the latest lucky ones.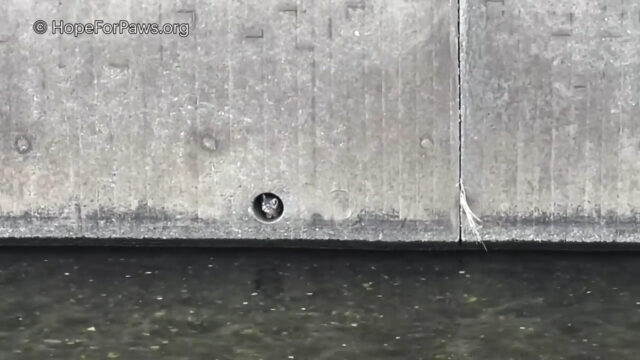 River Rescue
When Allison Norlian texted Hope for Paws a video of a kitten stranded in a drain pipe above the L.A. River, Eldad and Loreta packed up the gear and headed out immediately.
"Loreta and I just completed a six-hour-long rescue, and we thought we would get to relax for a bit, but nope… Allison texted me, I told her I will grab a ladder, and we will rush over right away," explained Eldad.
"We quickly figured out a plan, I went down to the river, Loreta, Golan, and Dustin provided support from above, a crowd gathered on the other side of the river to cheer."
RELATED: Watch As Rescuer Wades Through Roaches To Save The Spice Girls Kittens From A Storm Drain
Descending into the river canal, usually empty in the summer, Eldad made his way through the cold current, carefully treading over the slippery bottom to reach the kitten. Once at the pipe where the kitten waited, crying her heart out, he quickly sealed the opening with a net.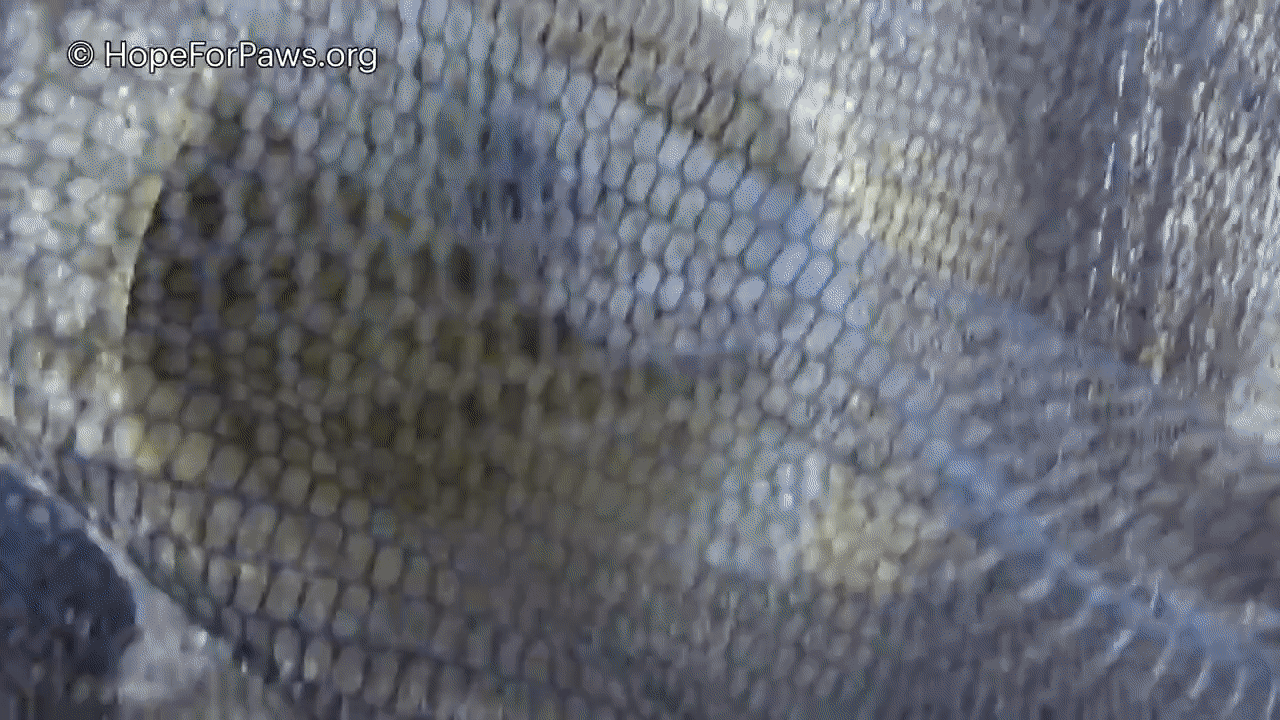 With quick and careful hands, Eldad scooped River into a bag that Loreta lowered on a rope from the top of the channel. With the injured and crying kitten secured, Loreta gently hauled the bag to safety.
"The crowd above got excited as they saw the kitten going in the bag."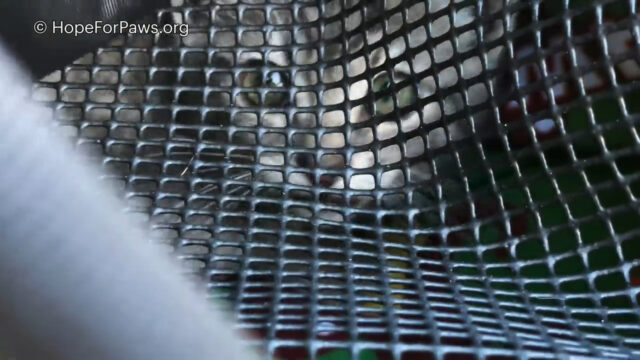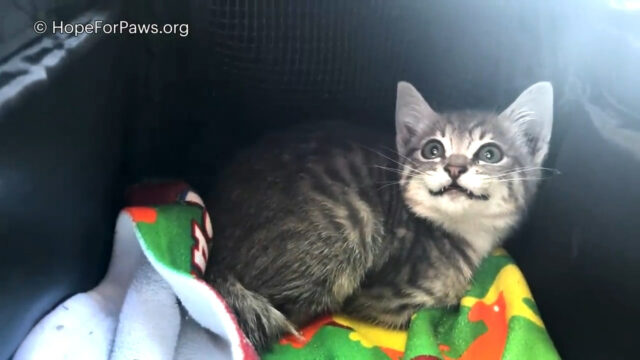 Help, Healing, & Home
And while River was thankful for the rescue, her fall into the concrete canal left her injured and in pain. But her rescuers knew just what to do and brought her to CARES for help, where "an X-ray revealed she was crying because her leg was broken."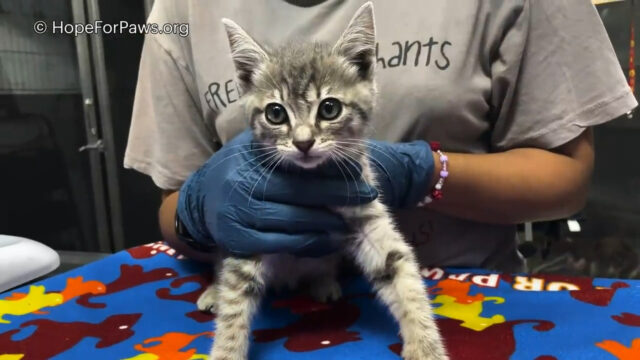 River underwent surgery with Dr. Antonio Pedraza to repair the injury. In eight weeks, she'll have another one to remove the external fixator that's helping her bone to heal right.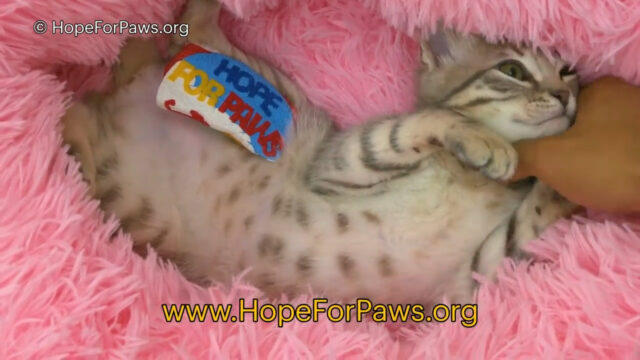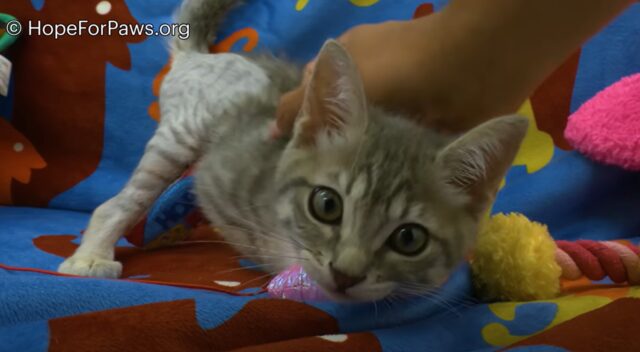 But that one broken leg isn't slowing her down much. River still loves to play and pounce, same as any kitten!
RELATED: 5 Things To Do If You Find Stray Kittens
And here's the best news to cap off the rescue, River has already found her forever home.
Feature Image: Hope for Paws/YouTube