During the fourth inning at a St. Louis Cardinals–Los Angeles Angels baseball game on Thursday, a feline sprinted across the field, causing a brief delay.
This ginger kitty certainly isn't the first animal to find itself in the middle of a giant sports game. However, it's usually other animals, like squirrels and birds, according to the Fox Sports game commentators. We've even heard stories of stray dogs who have wandered onto sports fields. (You may recall earlier this year when a dog interrupted a Brazilian soccer match, and they carried him off like a baby.)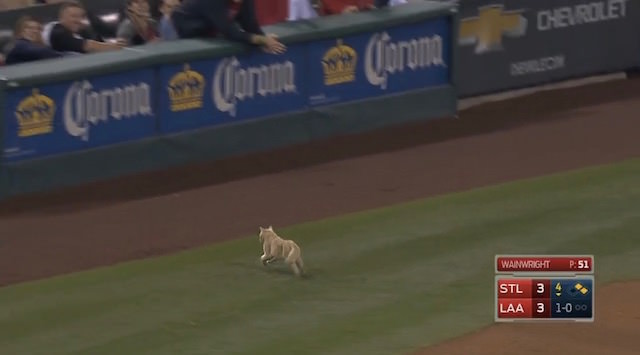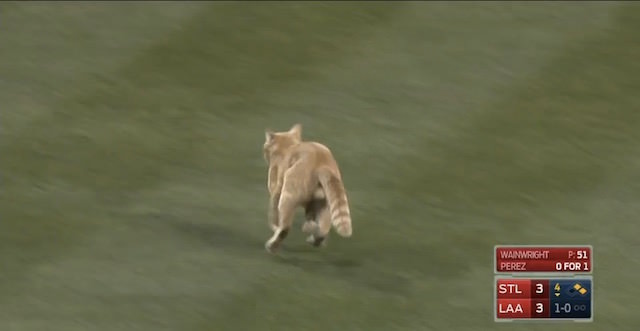 This poor kitty was probably terrified of the loud noises and huge crowd, which attributed to its super-fast sprint. But the fans were rooting for the it, and after dashing across the turf, the kitty slipped through a gate and jumped into the stands.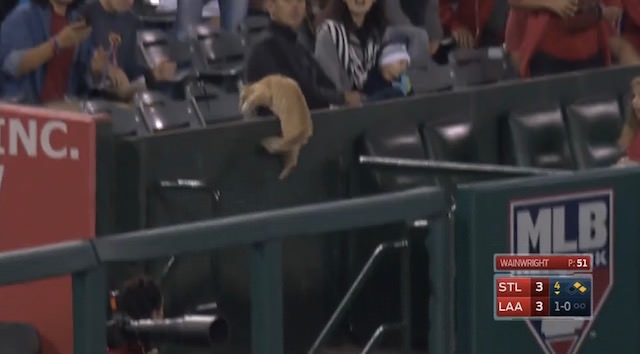 In the clip below, you can see the crowd's reaction as the kitty continues to run under their feet, until a caring fan is finally able to rescue it, cradling it in his arms!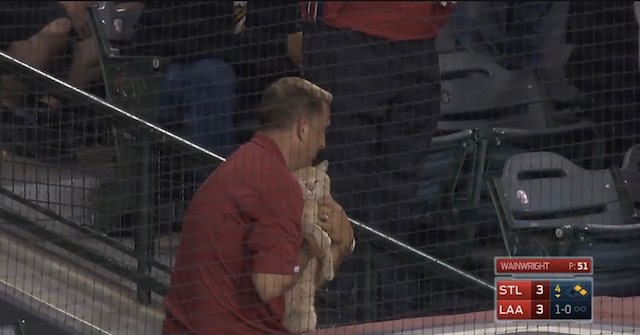 According to Alden Gonzalez, an Angels beat writer for MLB.com, the team made sure that the kitty was brought to safety.
I have an update on the cat! He/she was picked up by the Angels and taken to a local adoption agency. They will find him/her a new home.

— Alden Gonzalez (@Alden_Gonzalez) May 13, 2016
Watch the kitty-sprinting clip here:
We applaud the Angels for making sure that this cat was taken to a shelter, where it could be cared for and adopted. We're sure that it will find a loving forever home, probably with a fellow baseball fan!
(h/t: Fox Sports)