When Chase Stout's girlfriend Kenzie Jones went out of town, he decided to treat the little guy to a breakfast of champions!
The couple, who own a German Shepherd pup named Huey, recently adopted a tiny gray kitten named Mr. Wilson. Fun fact: they love each other.
"Got a kitten this weekend & our German shepherd pup, Huey, thinks it's his. I'm not going to tell him any different," Stout posted on Twitter.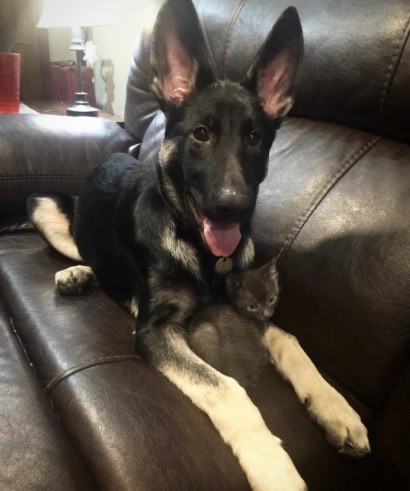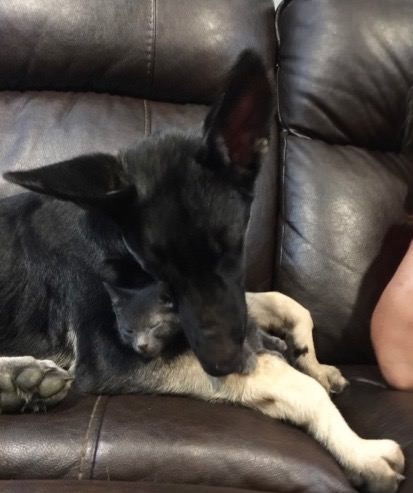 When Jones left for her trip, she worried (as women do) about whether they would be alright without her. So just to be sure, she texted Stout to remind him to add "feeding the kitten" to his routine.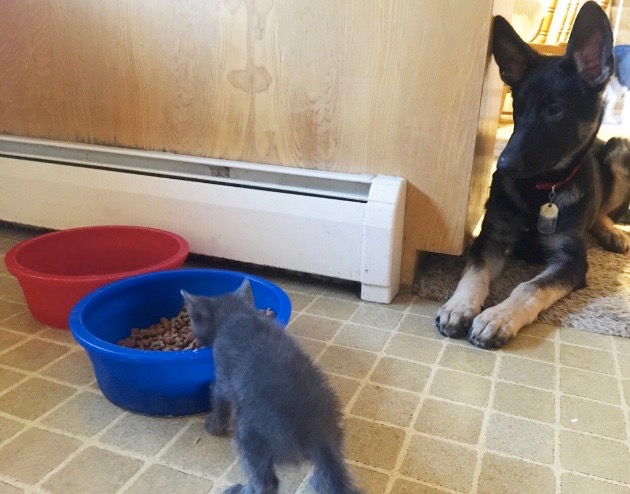 In order to let her know that they were just fine, Stout decided to make Mr. Wilson a nice, delicious breakfast–and give his girlfriend a chuckle!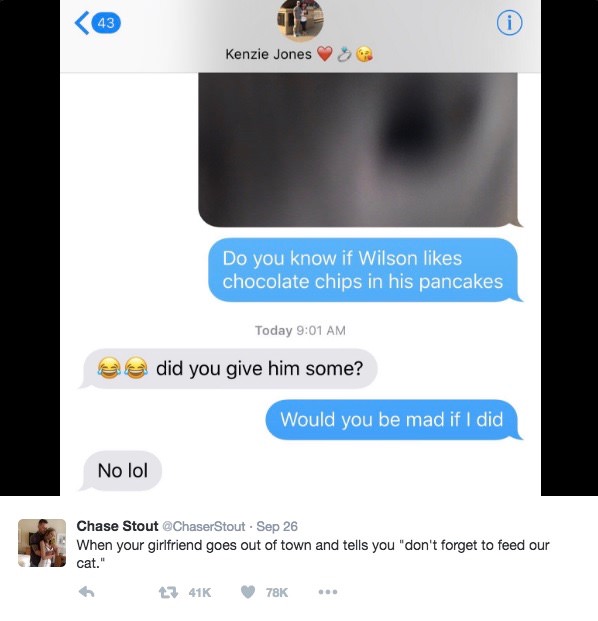 Don't worry, this couple is perfectly aware that chocolate is bad for pets.
"I wanted to send the question about chocolate chips just so she would get it and be like, 'Wait what?! He's making him pancakes?'" Stout told Buzzfeed. "I'm well aware that animals shouldn't have chocolate."
The end result? A teeny, tiny, kitten-sized stack of plain pancakes for Mr. Wilson's enjoyment!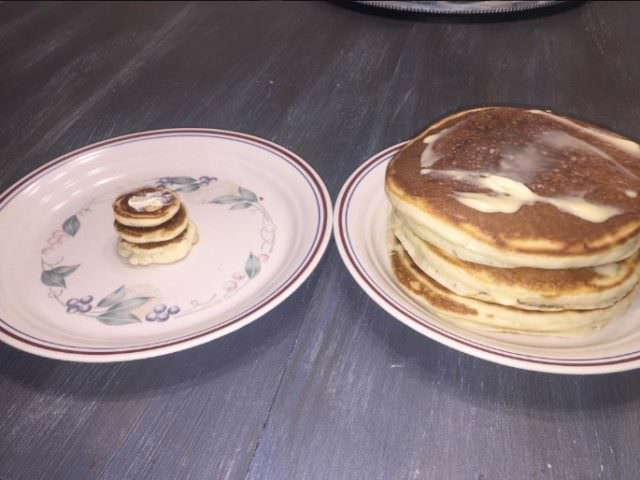 "He seemed to [like them], but just like any kitten, his attention span quickly changed his interest onto something else," Stout told Buzzfeed.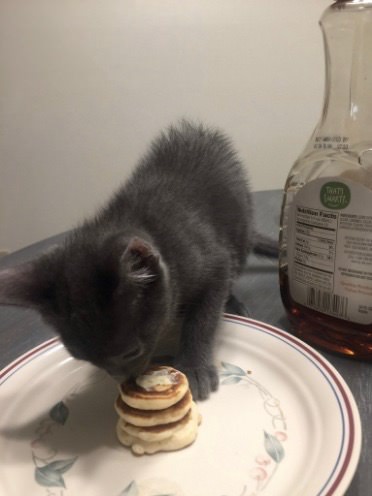 We'd bet that after she saw the feline feast, Jones had no more worries about whether adorable Mr. Wilson was getting enough to eat!
Share this story with someone who needs a laugh today!