Cat cafes are becoming more and more popular, popping up all over the country and world. You may even be lucky enough to have one in your own city. The reason behind their popularity is no mystery. Who wouldn't  like to curl up with a sleepy cat while they sip a latte? Hukulou Coffee in Osaka, Japan has pushed the boundaries of what we've come to expect from cat cafes…they've combined cats with owls. Yes, you read that right. And, to our luck, a sweet interspecies friendship bloomed between a kitten and owlet.
(Images via Imgur and Facebook)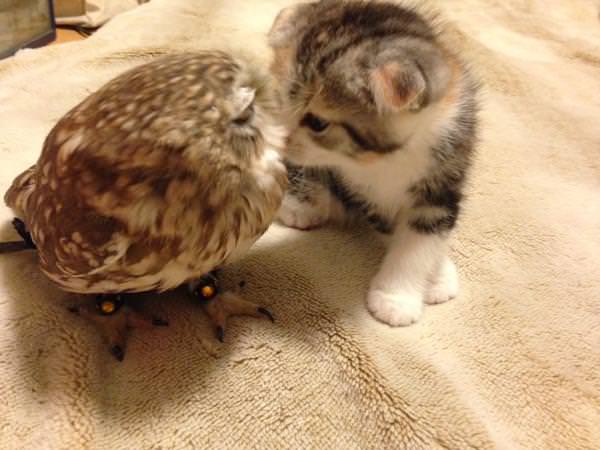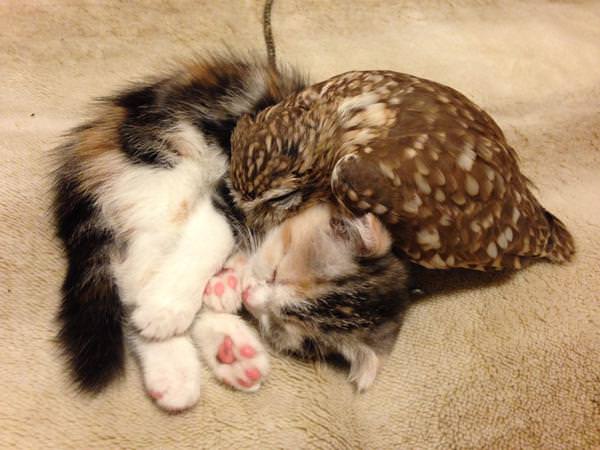 Marimo befriended Fuku the owl over a year ago, when she was just a kitten.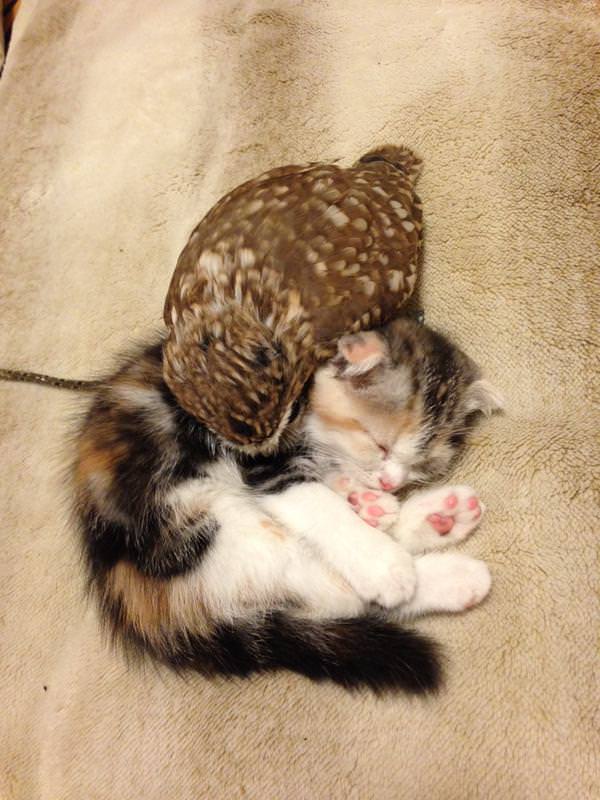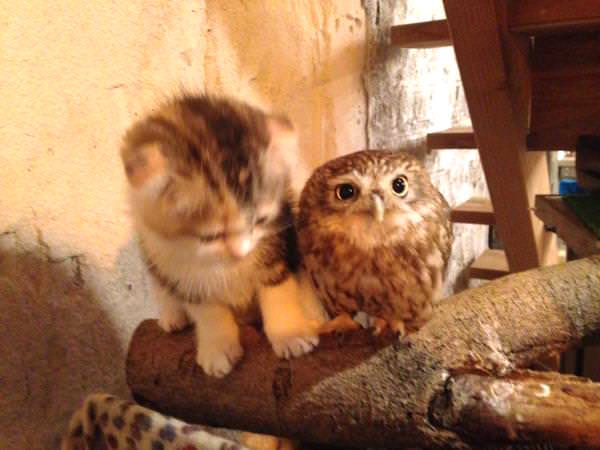 It was love at first sight.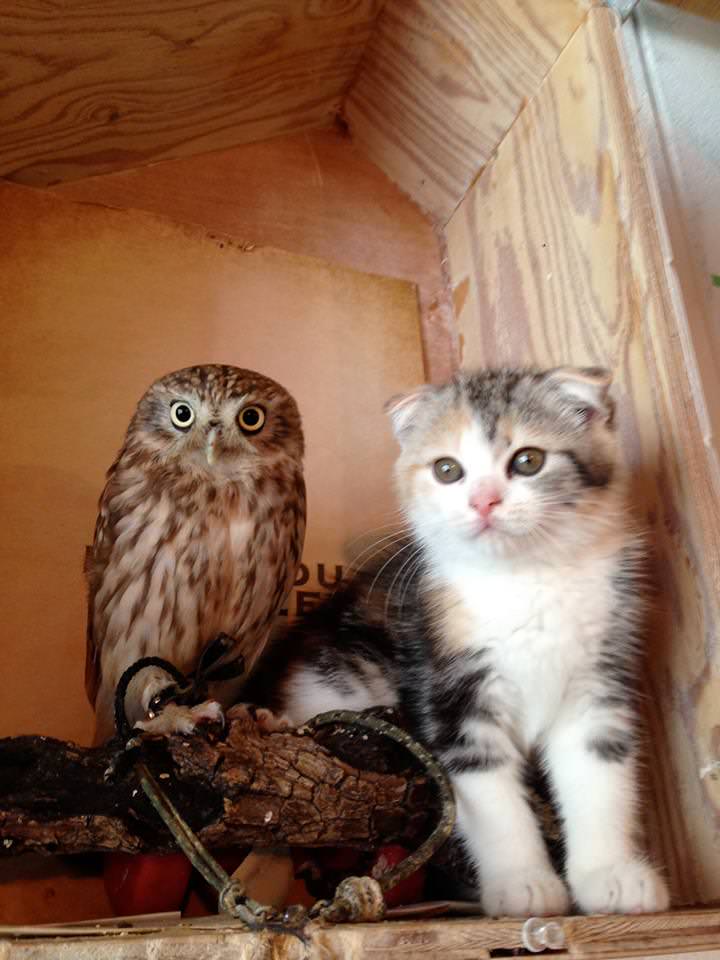 According to the staff, Marimo and Fuku have grown into playful and mischievous adults.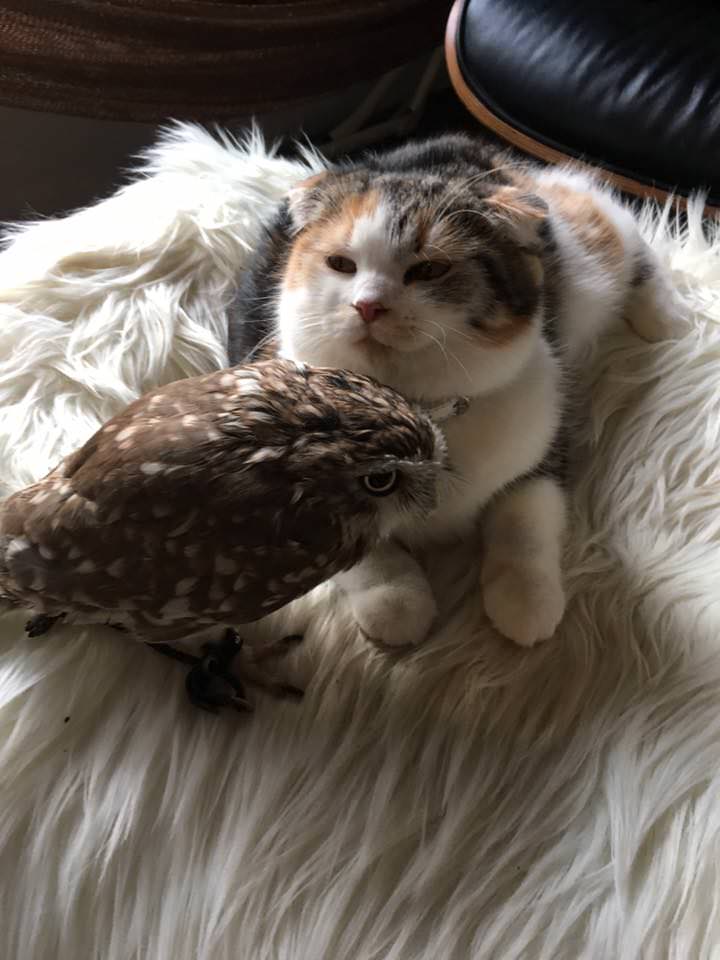 Huhulou customers love watching these two play and cuddle.
I'd say a cup of coffee with these two would be worth a flight to Japan!

Did you like this?