If you're looking to adopt a new cat, congratulations! There's almost nothing more exciting than the prospect of adding a new furry friend to your life. I know from experience that it's easy to get lost in the anticipation of cuddles, playtime, and bonding. While I wouldn't dream of asking you to tone down your excitement (as if you could anyway), there are some important things to think about when you're bringing a new cat into your home. Taking these steps will help your new friend ease seamlessly into your home and ensure that she's safe and happy.
Image: Tom Godber : Flickr
#1 – Create a safe space
Cats are creatures of habit, and even though your home will eventually become her happy place, it can be stressful for a cat to not have a safe place to hide out until she's ready to explore in her own time. Before you bring your new cat home, create a safe space for her in a part of your home that has minimal foot traffic– perhaps a spare bedroom. If you have other animals in your home, keep the door closed until you've introduced everyone properly. If she'll be your only animal you can leave the door open a crack to give her access to your home if she's feeling brave. Most kitties will wait until the humans go to bed to explore for the first time.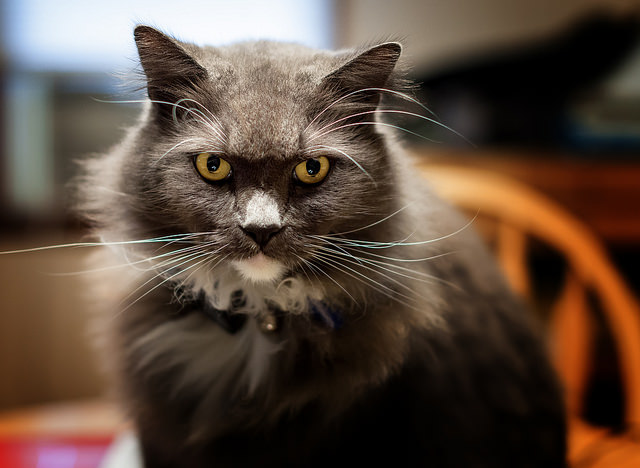 Image: rpavich : Flickr
#2 – Gather the essentials
There are a handful of things cats require in order to be happy, healthy, and active, and you should gather them all before you bring your new cat home. Here are the essentials:
Food and food/water dishes.
Litter box and litter
Scratching post
Perches (like a cat tree)
Toys
Bed
Treats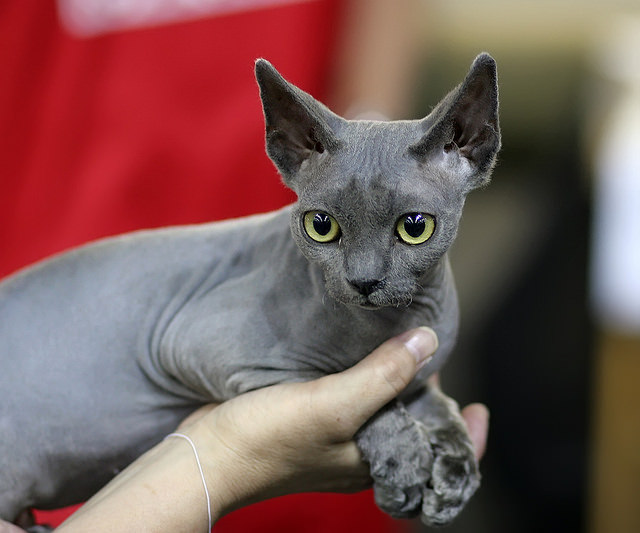 Image: Tomi Tapio K : Flickr
#3 – Learn about animal introductions
How you choose to introduce your cat to other animals in your home can set the baseline for how they interact for the rest of their lives together. It's in everyone's best interest to make the introduction as smooth and stress-free as possible, so study what the experts have to say on the subject and trust their advice.
Related:
Jackson Galaxy's 6 Steps To Properly Introduce Cats
How To Successfully Introduce Your Cat To A Dog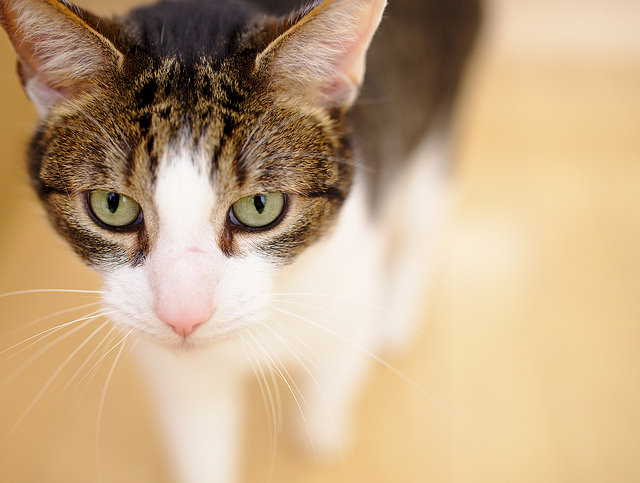 Image: Pete Slater : Flickr
#4 – Get a cat carrier
It's simply not safe for your cat to travel in a car without being in a carrier or crate. Quick stops and accidents can send your cat flying if she's not secured (not to mention what would happen if she wiggled her way under the driver's feet). You'll also want to have a carrier accessible in case of an emergency.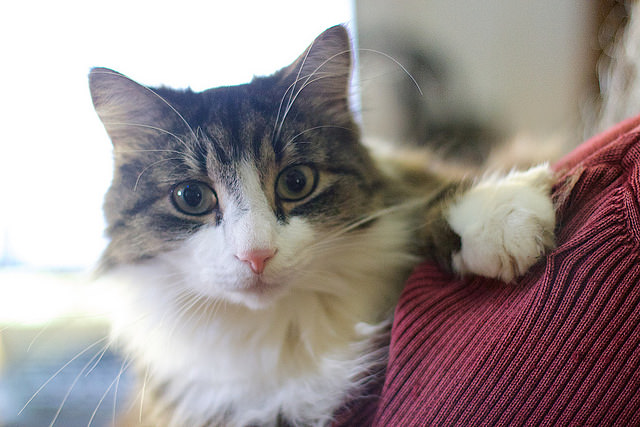 Image: Alan Levine : Flickr
#5 – Find a great veterinarian
Start your search for a veterinarian before you bring your cat home (if you don't have one already). It's always good to have an emergency plan and an established relationship with the person you'll be entrusting with your cat's medical care. If you don't have a veterinarian already, seek recommendations from pet-loving friends and family members.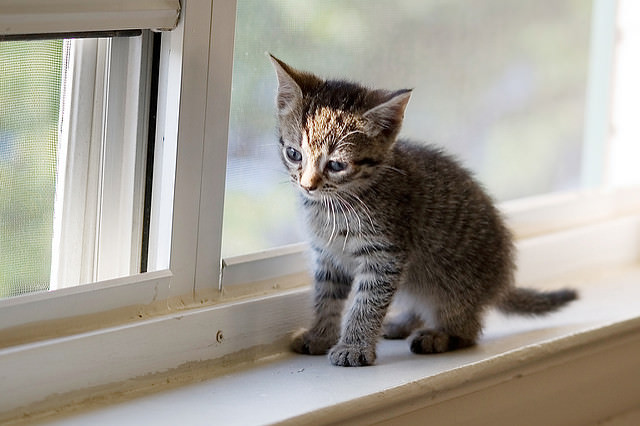 Image: sneakerdog : Flickr
#6 – Agree on responsibilities within your household
While cats are certainly less work than dogs, they do require consistent care and attention. To make sure your new cat is getting everything she needs (and to minimize stress in your home), have a plan in place for who will be responsible for tasks like feeding the cat, grooming, and scooping the litter box.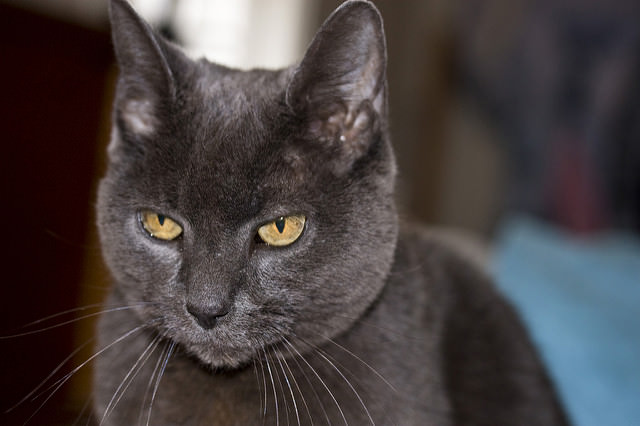 Image: liz west : Flickr
#7 – Double-check your lease
Many shelters will require a chat with your landlord before they'll allow you to adopt a cat from them. That's because many people don't properly understand their lease agreements and return adopted cats after learning that they aren't able to have animals in their homes. Making sure you understand your lease agreement in advance can cut out a lot of frustration and heartbreak.
Image: elminium : Flickr
#8 – Gather emergency information
You'll be wasting valuable time if you have to scramble around for a phone number or address in an emergency situation. Instead, gather them before your cat comes home so you'll be prepared for anything. I keep my emergency contacts on the refrigerator so they're always easy to access. Your list should include phone numbers for your veterinarian, your local 24-hour emergency veterinarian, and a poison control hotline.
Related:
6 Phone Numbers Every Cat Owner Needs To Have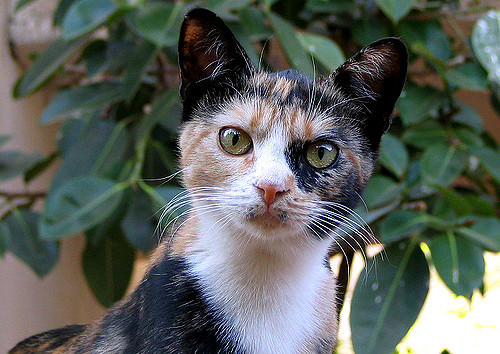 Image: shira gal : Flickr
#9 – Cat-proof your home
The average home is filled with things that can harm a curious or frisky kitty. Before you bring your cat home, take the time to see your home from your cat's point of view. Do you have exposed power cords that a cat could nibble on? Dangling cords from the window blinds that your cat could get hung up in? Are your houseplants toxic? Your home should be made as safe as possible before your cat walks through the door.
Related:
Cat-Proof Your Home For National Animal Safety And Protection Month