Cats are natural climbers. In fact, your cat's wildcat ancestors spent significant portions of their days lounged on the sturdy branches of trees. Perching gives cats two major advantages: it gives them a camouflaged place from which to stalk their prey and it keeps them from becoming prey themselves. You may think this doesn't have much relevance to your domesticated cat, but even house cats have their wild prey instincts in tact.
Because of your cat's innate hunting instincts, having ample vertical space is a crucial part of creating a truly satisfying and enriching home environment for your indoor cat. Luckily, there are many options.
1. Window perches
Window perches have a very small footprint. Your cat will love napping in sunbeams and watching all of the people, birds, or insects buzzing around outside.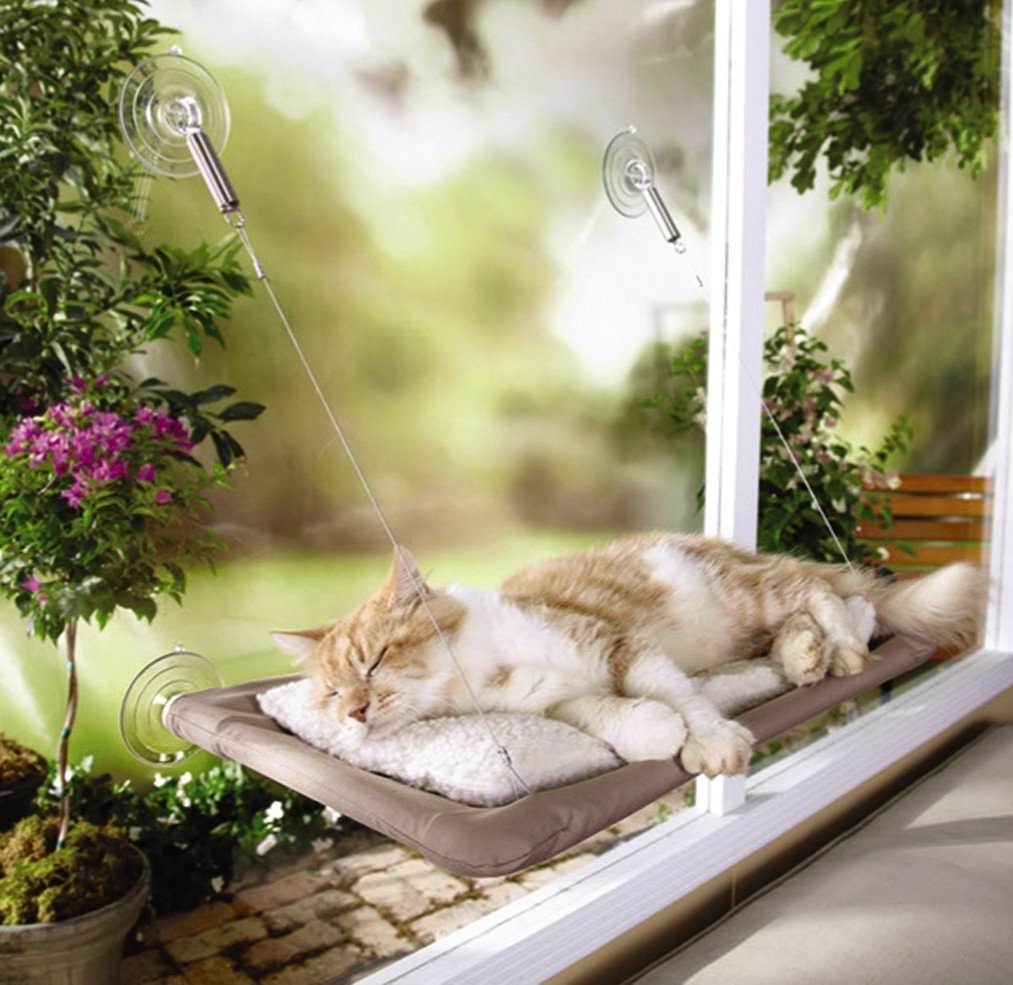 Image Source: Sunny Seat via Amazon.com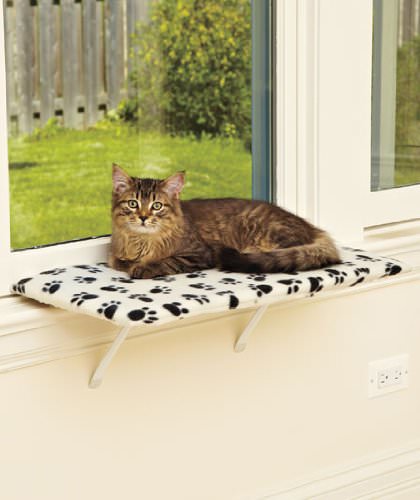 Image Source: LTD via Amazon.com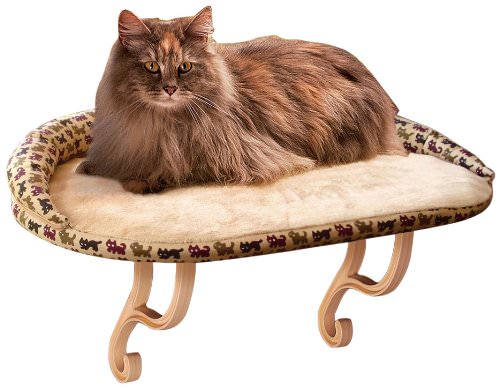 Image Source: K&H Manufacturing via Amazon.com