Forget the hassle of dressing up and squeezing into crowded venues this Valentine's Day. Spend a relaxing night at home. After all, the best Valentine date you could ask for is already there waiting. That's right; we're talking about your cat! And your kitty has the perfect evening planned for the two of you. How does a night curled up on the couch with your furry bestie sound? You bring the snacks, and they'll bring the purrs!
Yep, your cat thought you might like that idea! And because your kitty knows you best, let's celebrate your special bond and count the reasons your cat makes the best Valentine's Day date ever!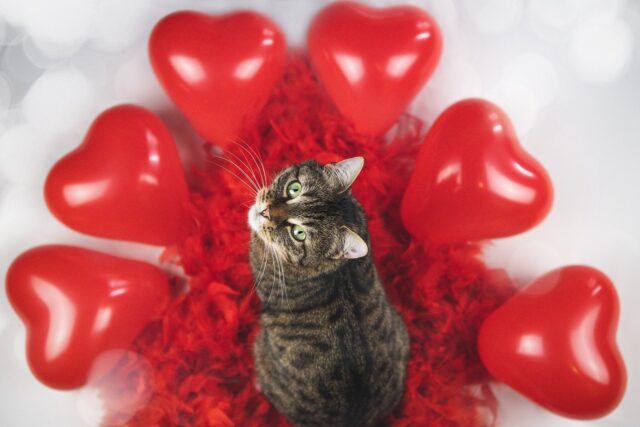 14 Reasons Your Cat Is The Best Valentine's Day Date
#1 – Cats are the cutest Valentine's dates anyone could ask for.
When it comes to cute, your cat has it covered to a level no one can match. So, if you're looking for the most adorable date to be found, look no further than the cat tower!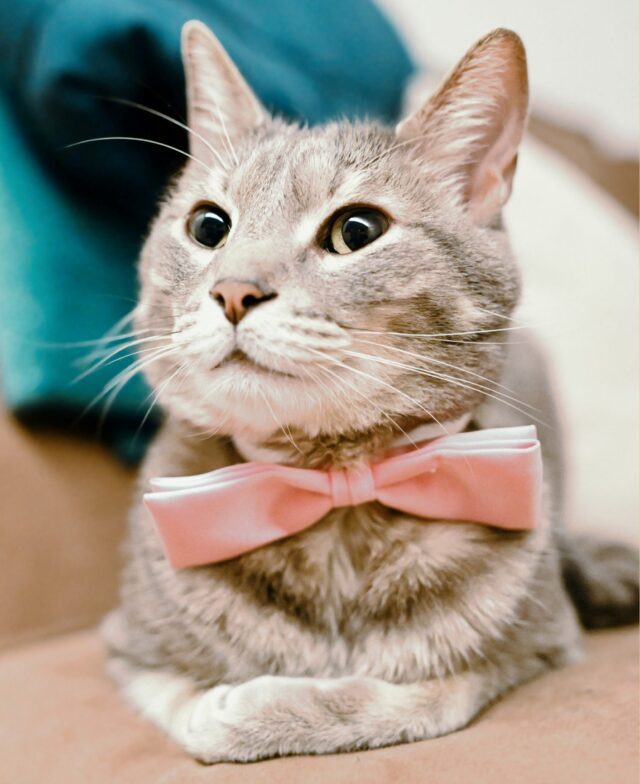 #2 – Cats serenade you with a purring song of love.
Valentine's Day is all about love, and nobody's love is as pure as that of a purring cat! So, enjoy the rumbling concerto of adoration your cat has planned to celebrate your friendship.
#3 – Cats make the best snuggle buddies on a cold February night.
The chill of a winter evening is no match for a furry cat with a cuddling agenda. When your feline is your Valentine's date, you'll be warm all night with your kitty draped across your lap.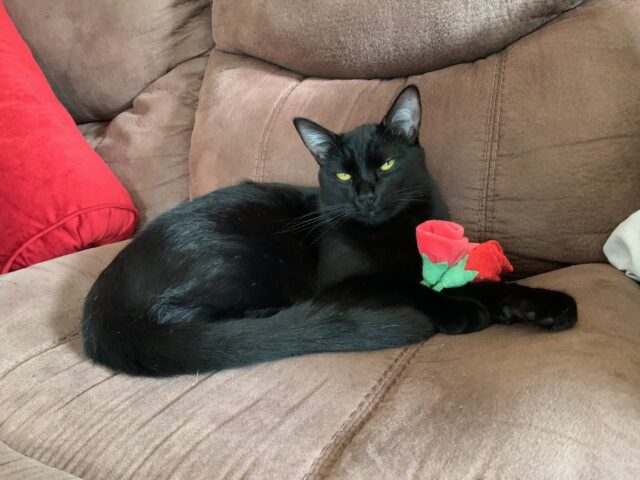 #4 – Cats give the best whiskery kisses.
When your cat bumps you on the head with a kitty kiss and tickles you with their whiskers, you can't help falling in love all over again! And that's sweeter than any box of chocolates.
#5 – Cats don't mind if you get comfy for date night.
Forget heels and tight clothes! When your kitty is your Valentine's Day date, you can forgo the fuss. Your cat finds you pawsitively fetching in your slippers and comfy pants because it means a snuggly night in is ahead! For comfort coupled with a message of love, get cozy in our Always Kiss the Kitty Goodnight PJ Pants. 
#6 – Cats may judge you, but they won't tell anyone your secrets.
Felines have long mastered the silent judging stare, so don't take it purrsonally when your kitty looks at you with that haughty air of royalty. But even though your cat is definitely judging you for eating a whole heart-shaped box of chocolates, they won't tell a soul. They might be judgmental, but cats are the best secret keepers ever! Just another reason cats make the best Valentine's Day dates!
#7 – Cats don't argue. Ok, they do, but they're over it fast.
An argument never lasts long with your kitty, so they'll be no drawn-out fights to ruin the night. Moody and temperamental cats may be, but they're also snuggly and sweet. So, if the cat throws shade your way on Valentine's Day, don't worry, you'll be back to cuddling in no time!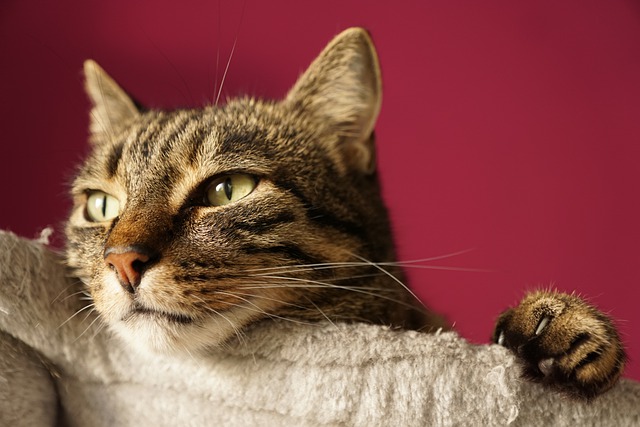 #8 – Cats don't want your Valentine's candy.
One sniff of your box of chocolates, and your cat is likely to stick his nose in the air and walk away. But if your naughty feline does try to take it, remind kitty dear chocolate is bad for cats. Which means all the chocolate is yours! While you're on the candy, treat your cat to Happy, Healthy™️ Treats & Chews.
#9 – Cats don't drink all the wine.
In fact, cats don't do wine at all. Which means it's all for you. Talk about a Happy Valentine's!
#10 – Cats would never buy you cheap chocolate or flowers that will fade.
Cats have impeccable taste, and if you're your kitty could get her paws on the credit card, she'd make sure to give you the most lavish treat she could find. Since your precious one can't shop for you, treat yourself to a prize they'd find worthy, like these Personalized Cat Mom Bracelets.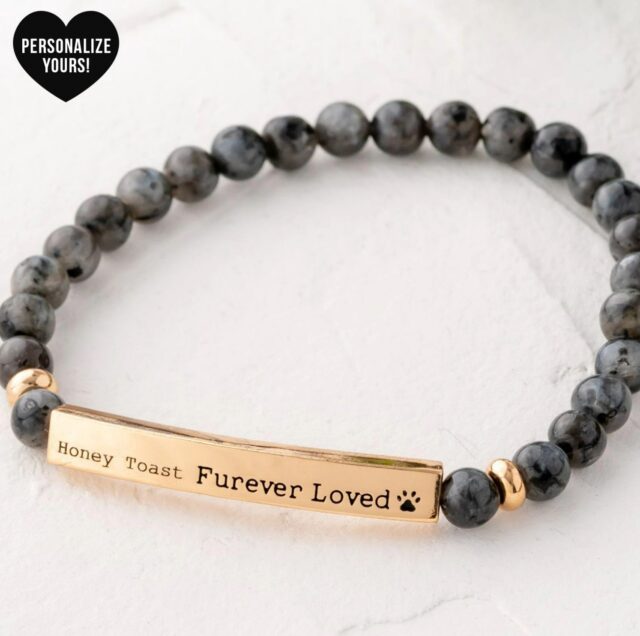 If you're planning on surprising someone special with flowers this Valentine's Day, keep in mind, there are certain flowers that are toxic to cats and dogs. To keep furry ones safe, be sure to avoid these common flowers used in arrangements: lilies, tulips, daffodils, peonies, chrysanthemums, and hyacinths. 
#11 – Cats believe silence is golden when you just need a quiet night.
Felines know that actions speak louder than words, so your cat won't mind spending Valentine's night in comfortable silence at your side after a long and hectic day. Sounds like the purrfect date for when you just need to unwind!
#12 – Cats don't make you have uncomfortable conversations about the status of your relationship.
With your cat, you always know where you stand. Those big, shining eyes and purring snuggles tell you everything you need to know. This means when your cat is your date this Valentine's Day, you won't be having awkward conversations about feelings.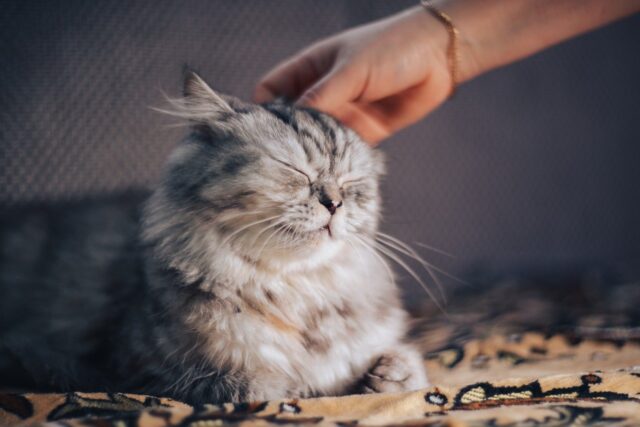 #13 – Cats don't care if you're a little late for your date.
The only time cats really worry about the schedule getting off is when it comes to dinner time. So, if they aren't waiting on a dinner date, it's cool. Kitty is probably napping anyway!
#14 – Cats love you unconditionally.
Whether it's Valentine's Day or just a regular day, your cat always loves you. And that love is furever! For the cat that means everything to your heart, capture their cuteness with Custom Pet Metal Wall Art.
Happy Valentine's Day to you and your furry love!