Your cat and her litter box have a close relationship; many cats even sleep inside their boxes. Using harsh chemicals to clean your litter box can irritate your cat's sensitive skin and it's not good for you either. Here are 10 choices to naturally clean that litter box that work better than chemicals.
#1 – Purrfect Air Litter Box System
Caroline Blazvosky is a nationally recognized healthy home expert with over 14 years of experience and runs her own site, My Healthy Home. She recommends this product, which is an enclosed system that allows odors and bacteria to pass through a plant root system to filter out contaminants and provide cleaner air.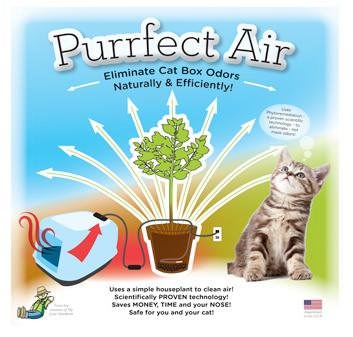 Click page 2 below for the next product!