Did you know shopping for cute stuff on iHeartCats leads to feeding hungry cats? It's true; with every purchase you make, we fund meal, toy, and blanket donations to shelter cats looking for their forever homes. That means fun and functional merchandise for you and your cat and necessities for kitties in need.
By shopping with iHeartCats, you're empowering our partnership with Greater Good Charities and enabling donations via the GOODS Program, a pet food distribution initiative in the Greater Good Charities family. This vital program has been keeping hungry bellies full for over a decade, and to date, the GOODS Program has delivered over 578 million meals to shelters and rescues across the country. That's more than 6,000 truckloads delivered to hungry animals. And Ferndale Cat Rescue in Michigan is always happy when a truck full of food arrives!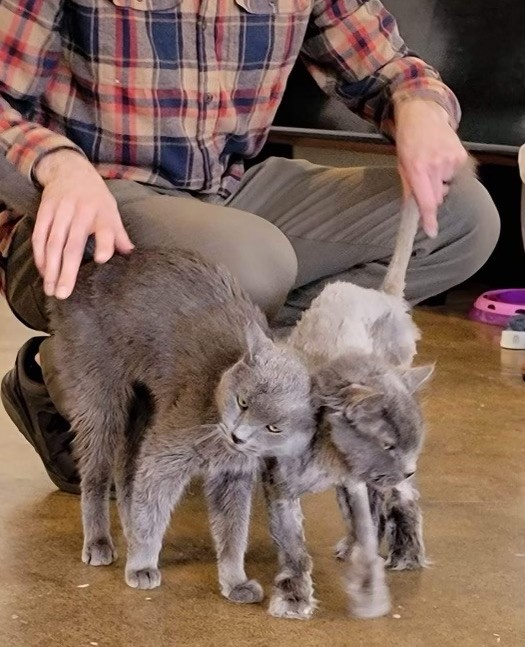 Fifty Plus Cats Fed
Because the Ferndale Cat Rescue receives donations through the GOODS Program, they're able to care for more than a thousand cats a year. And some of those felines are the fifty-three rescued from a hoarder house in Ferndale. When the population got out of control, the owner called for help.
"Fifty-three cats and kittens were living in a home in Ferndale when the homeowner reached out to us for help," explained Ferndale Cat Rescue.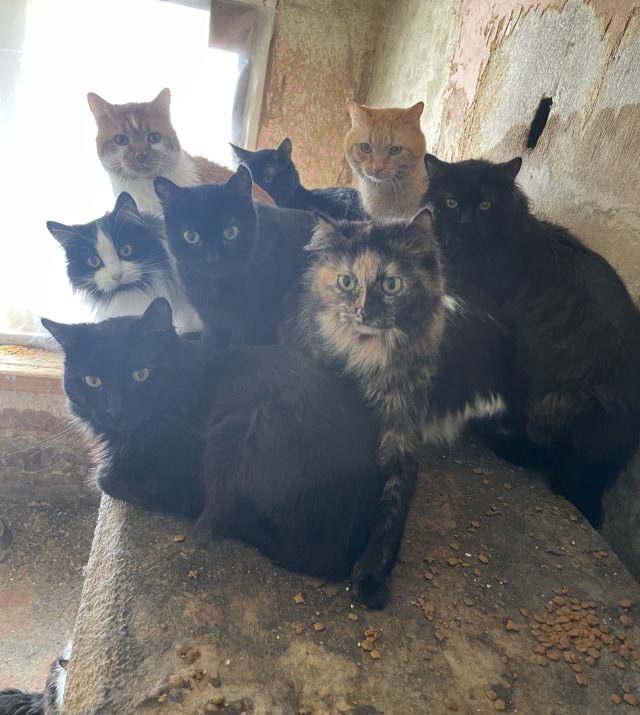 "The place was overcrowded and unsanitary. The cats were all dehydrated and underweight."
RELATED: You Helped A Mom Cat Go From Semi-Feral To Cuddle Buddy!
The donated food was just what those kitties needed to fatten up and get healthy. And now, the hoarder house cats have a much better indoor living scenario.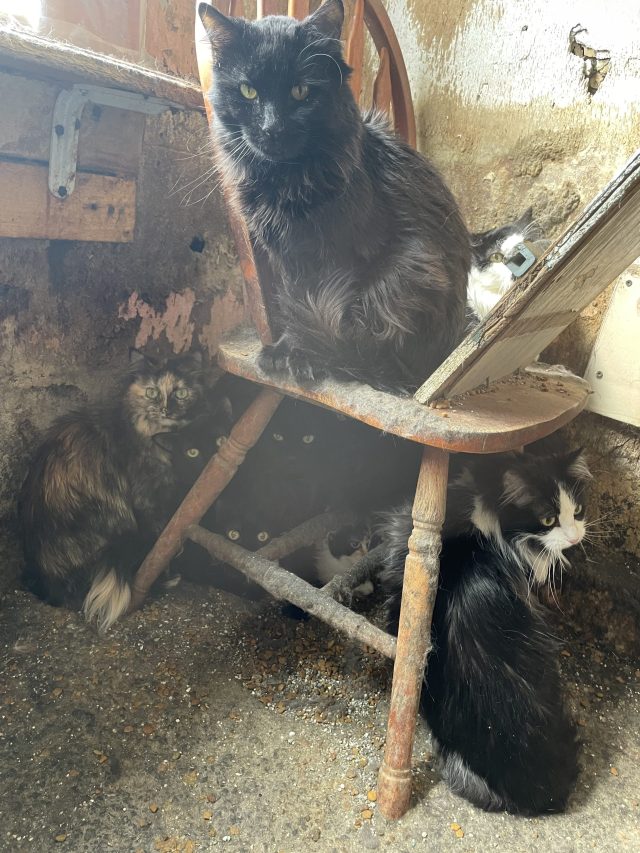 "Now the cats have free roam in our Catfé Lounge, enjoying fresh water, clean litter boxes and healthy food," the rescue shared. "They are all neutered, vaccinated and microchipped."
Life is a lot brighter for these kitties and so many more, thanks to The GOODS Program. And Ferndale Cat Rescue so appreciates the help.
"The GOODS program has allowed us to take on 1000 cats per year from the streets of our local community. We have been able to provide them all the comforts and necessities kitties deserve."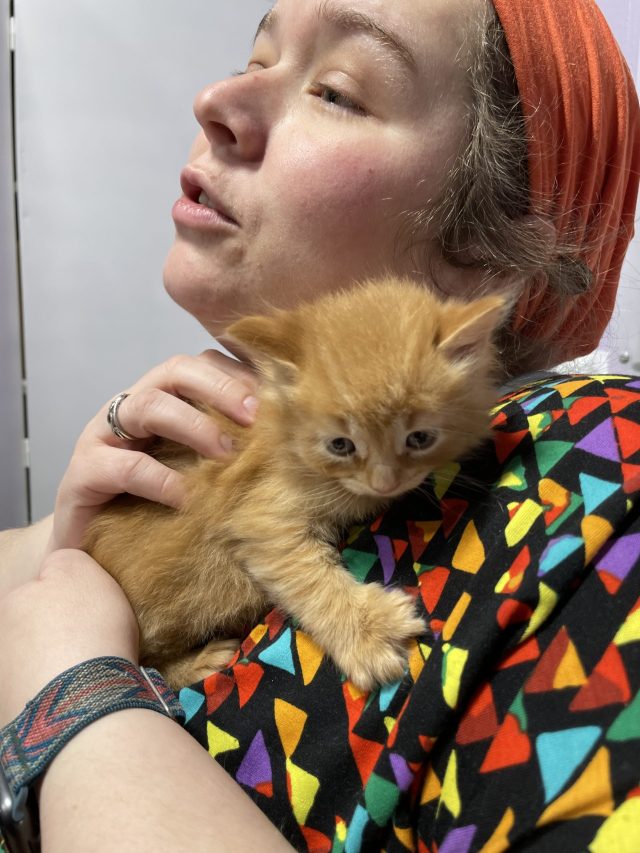 RELATED: Four Former Feral Cats Found Forever & Full Bellies With Your Help
But they couldn't do it with you! So, keep shopping for your kitty and feel good about feeding cats!
Featured Image Courtesy of Ferndale Cat Rescue
Shop & Give Back!
The following products provide quality food for shelters and rescues, helping them reserve more of their precious funds for medical expenses, supplies, and spreading the word about their adoptable pups and kitties.