Are you a cat-lover who likes classy, modern decor in your home?
These items are purrfect for those whose taste is a bit more understated than, say, the stereotypical crazy cat lady (because as we know, feline fanatics come in all kinds!). Fortunately, there are plenty of options for kitty lovers who also enjoy sleek style.
Here are 10 modern, cat-centric pieces that you and your kitty need in your home right meow.
1. Lifeguard Cat Tower
Get it here.
Did you hear about how cat furniture company Square Paws gave a stellar cat shelter room makeover? Their whimsical, sculptural cat towers are both kitty playthings and works of art.
(Wouldn't this kitty lifeguard chair look great on a patio for outdoor cat play?)
2. Kitty Ball Bed 
Get it here.
Sleek and simple, your kitty will love to hide away in this above-ground oasis.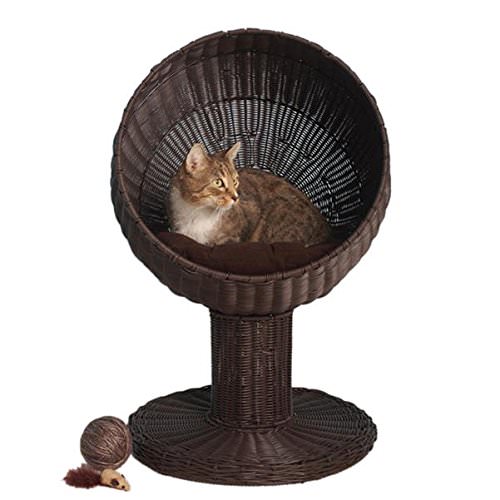 3. Ultimate Cat Scratch Lounge
Get it here.
This eco-friendly lounge is great for both scratching and relaxing. Plus, it makes a great kitty conversation piece!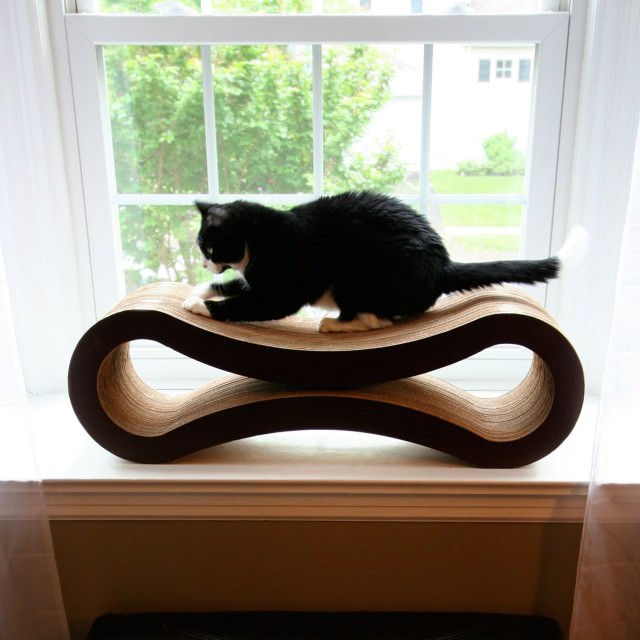 4. Washroom-Nightstand Pet House 
Get it here.
This piece provides style and utility, and can be used as a chic nightstand that's also a cozy cat nook,
5. Modular Cat Furniture
Get it here.
It's like Tetris…for cats! Sold in 5-piece sets, these geometric pieces can be built and re-buit into multiple designs.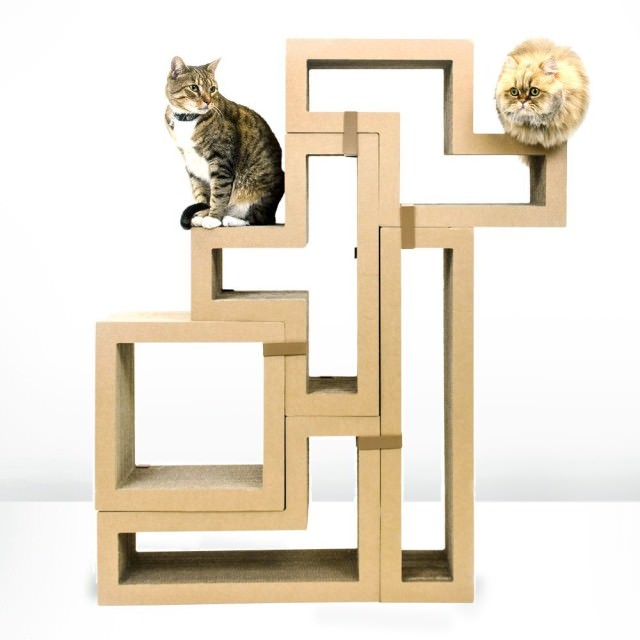 6. Modern Interactive Cat Cube
Get it here.
This simple, clever cat cube has multiple fun kitty features, but could easily double as an ottoman.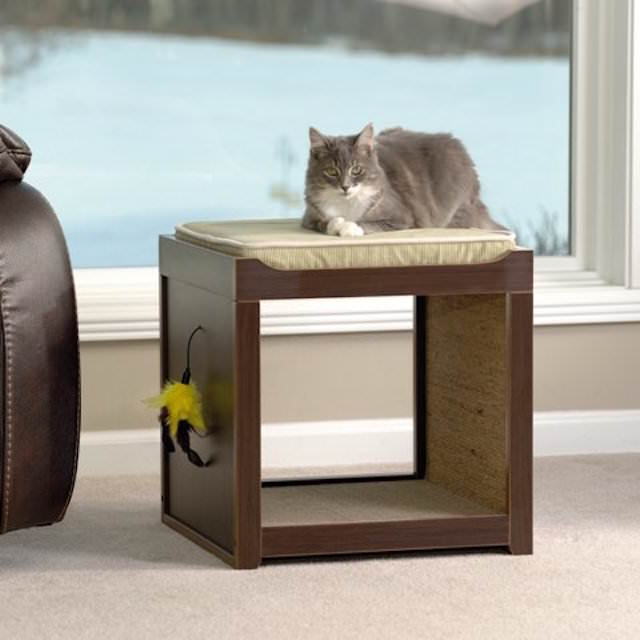 7. Techie Cat Toy Collection 
Get it here.
You're always up-to-date with the latest technology, and your feline should be too! Stuffed with catnip, when your kitty is bored with one toy, you can switch it out with another! Bonus: each purchase provides a toy to a shelter cat in need!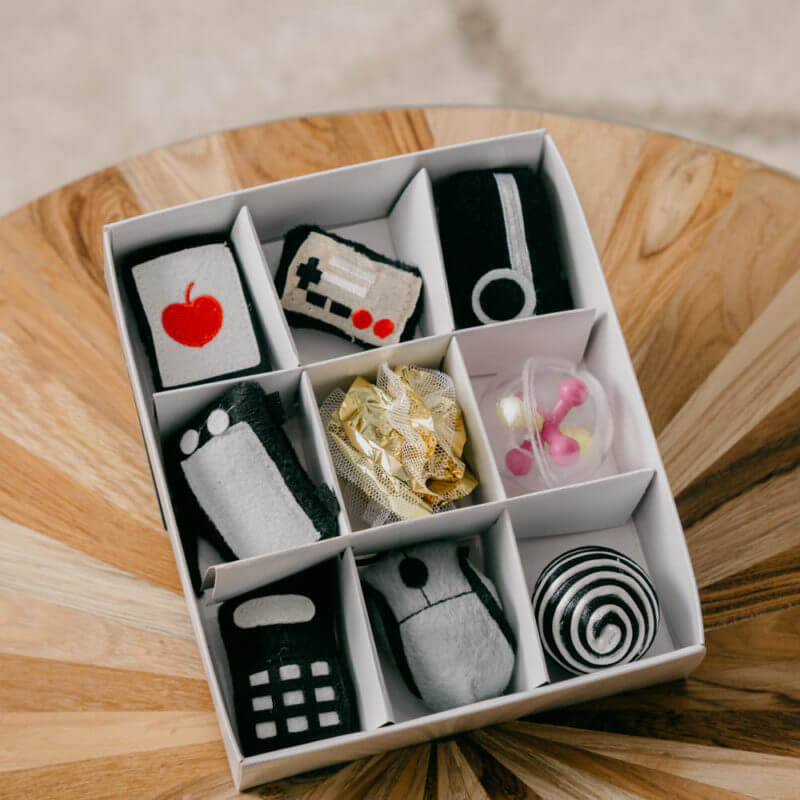 8. Elevated Floating Walnut Cat Dish Set
Get it here.
This sleek pet feeder will blend in seamlessly with any modern decor.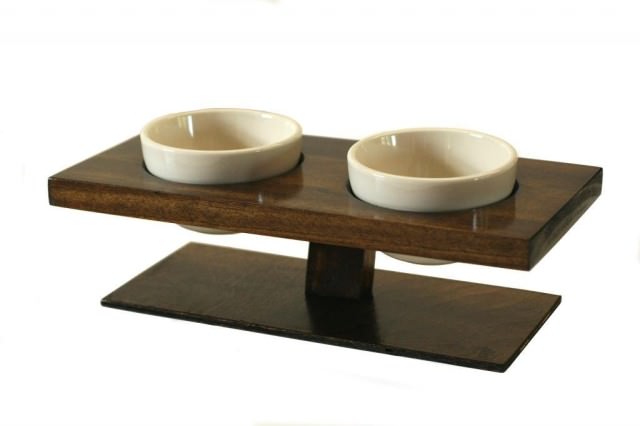 9. Vesper Cat Furniture
Get it here.
This minimalist cat bed is the perfect shearling-topped perch for a lazy afternoon.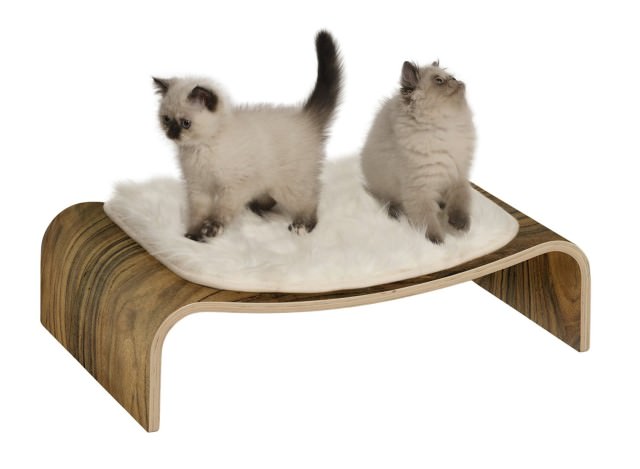 10. Metal Canisters with Embossing
Get it here.
You have a good kitty, so you like to keep treats handy! Keep your feline's food fresh and within arm's reach in these four classy canisters.