Shelter cats across the U.S. want to thank you. Your purchases helped provide food and special care for these hungry kitties in need. We thank you too, because rescue cats with full bellies are happy cats.
Thanks to a partnership between iHeartCats.com and GreaterGood.org, part of every purchase made in the iHeartCats.com store goes to shelters striving to give every cat a home. The Rescue Bank, a pet food distribution initiative in the GreaterGood family, has fed shelter animals over 80 million meals since its beginnings in 2011. Let's keep those numbers going up by simply purchasing adorable merchandise.
The Rescue Bank Fills Hungry Tummies
The Rescue Bank "supports animal welfare groups by providing grants of donated pet food. We primarily serve smaller groups that have limited resources, increasing their visibility and providing greater access to supplies."
St. Louis Pet Rescue is one such shelter and without the help of the food initiative, special needs kittens like Deacon might miss their chance at joy and security in a forever home.
Extra Care for a Special Kitten and his Family
Along with their mother, Deacon and his littermates were all rescued from a "buy, sell, trade" page on Facebook. When the feline family arrived at St. Louis Pet Rescue, all the kittens needed medical attention. Deacon was too small for his age and struggling with a respiratory infection. These problems could be fixed with food and medicine, but a rare genetic condition had caused Deacon and his sister Enid to be born without radial bones and joints in their forearms. While there isn't a treatment or therapy for this condition, the kittens don't experience any pain from the missing bones.
Because St. Louis Pet Rescue is part of the Rescue Bank, the money they save on purchasing food affords cats and kittens requiring special care an opportunity at extra medicines and treatments.
"With the extra medical attention and cost needed to get Deacon medically cleared for adoption, the money saved through donated food from GreaterGood.org's Rescue Bank allowed St. Louis Pet Rescue to provide Deacon with proper nutrition and additional direct funding toward his medical care."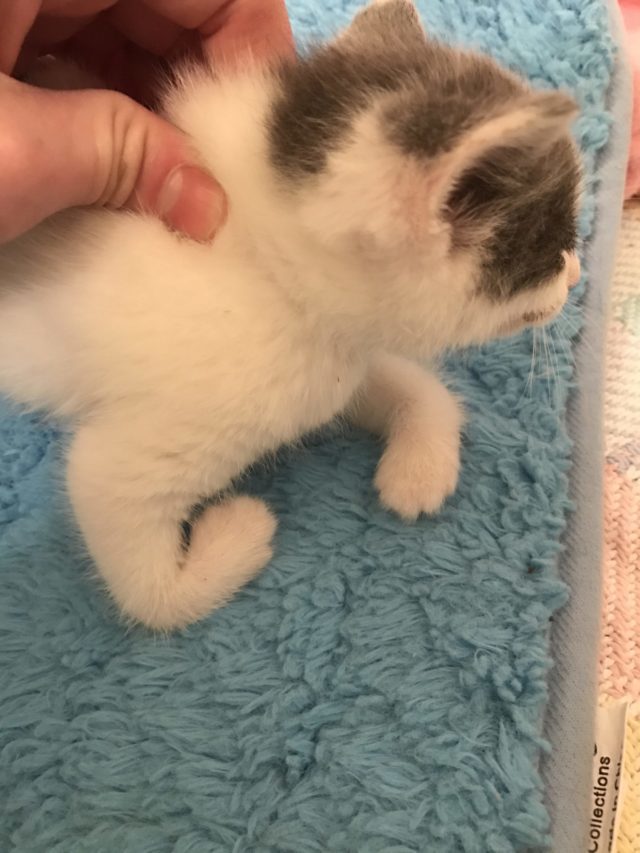 "Deacon gained the strength he needed to adapt, and he found his perfect forever home in no time."
A Forever Home for Two Kittens In Need
Deacon and Enid were adopted together and their family reports, "They're totally mobile and can jump and run like crazy."
When the family met the kittens, it was love at first sight. "We knew we could give them a loving home and work with their special needs."
Rescue staff and volunteers work hard to make adoption possible, but they say, "Without Rescue Bank supplying food at a reduced cost, St. Louis Pet Rescue would not be able to take on many of these special needs cases."
And without you, none of this would be possible either. Thank you again for your purchases and your generosity.
Shop & Give Back!
The following products provide quality food for shelters and rescues, helping them reserve more of their precious funds for medical expenses, supplies, and spreading the word about their adoptable pets. Learn more.
Feature Image: St. Louis Pet Rescue