The world is a dangerous, frightening place for a feral cat. When Imgur user Shaunesphoto began feeding a black and white female named Cookie, she knew winning her over would be a long process.
It took two years before the skittish animal would even allow Shaunesphoto to pat her head as she ate.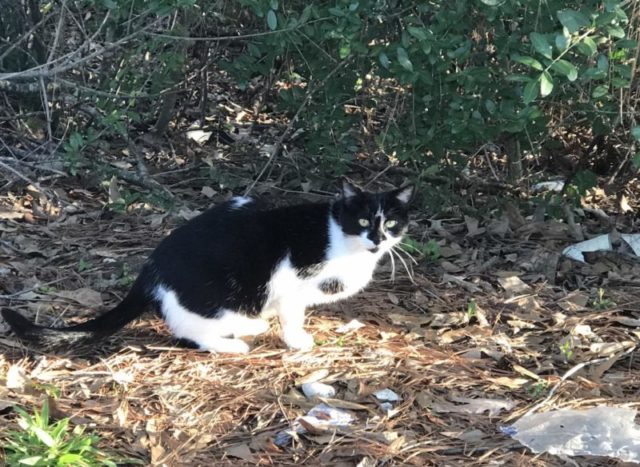 That spring, Cookie arrived for breakfast one morning with a longhaired tabby kitten in tow. Shaunesphoto assumed that the little male she named Scrappy was the only surviving member of Cookie's litter. The kitten was not as wild as his mother, and the woman was able to scoop him up and take him to the vet to be neutered, vaccinated and dewormed.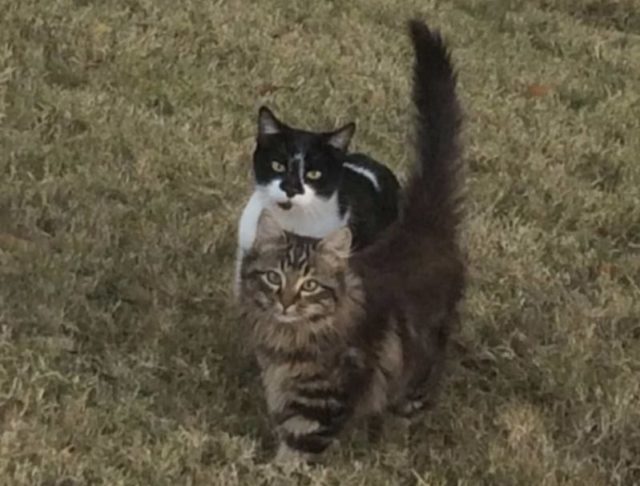 Although her actions were in Scrappy's best interest, Cookie saw it as a betrayal of her trust and became even more standoffish with Shaunesphoto. However, the kindhearted woman was determined to rescue the mama cat from her dismal life in a vacant lot by the highway.
"I just had to rescue her too," Shaunesphoto writes on Imgur. "I worried about her at night. I kept trying and trying for another whole year to get her to trust me enough to pick her up."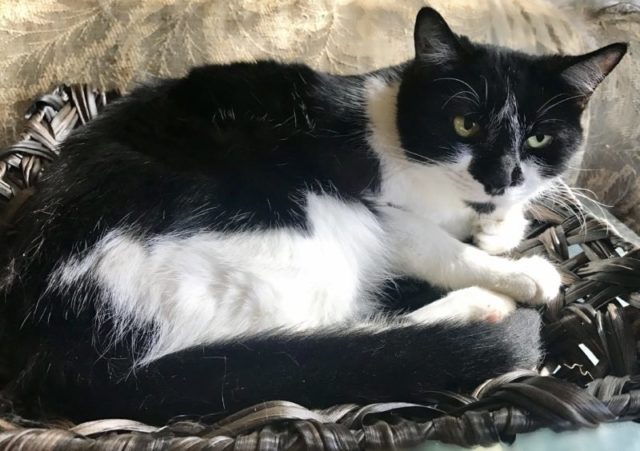 Shaunesphoto finally made her move, but Cookie bit her arm and took off into the wilderness. She spent the rest of the day searching the golf course and wildlife preserve around her home to no avail. Convinced that she had blown her chance and would never see Cookie again, she set a trap with food before giving up for the night.
What happened next shocked and delighted her!
"At 4 am I woke up, went to check the trap and to my surprise I saw glowing eyes. It was her! It was truly a miracle, the chances of her finding my trap in a wildlife preserve with all the possums, raccoons, foxes, and armadillos roaming around, were slim to none. I took her in the house to a spare bathroom, opened the trap, made a nice bed out of towels, put out food and water and went back to bed feeling triumphant."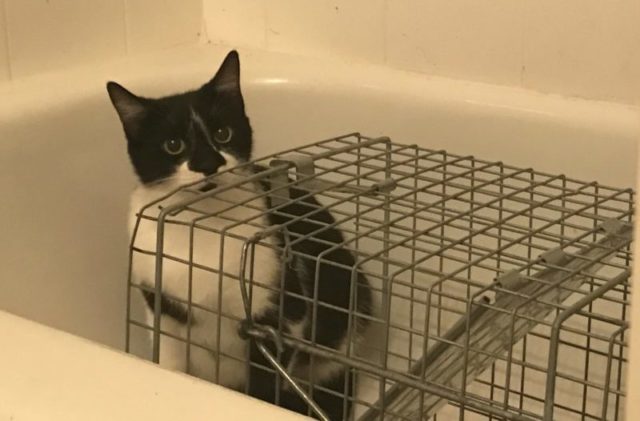 And Cookie had an even bigger surprise in store for Shaunesphoto! The next morning when she went into the bathroom to check on her, she found that Cookie was not alone. She had given birth to four kittens overnight!
It seems that Cookie realized Shaunesphoto was trying to help her and allowed herself to be rescued for the sake of her babies.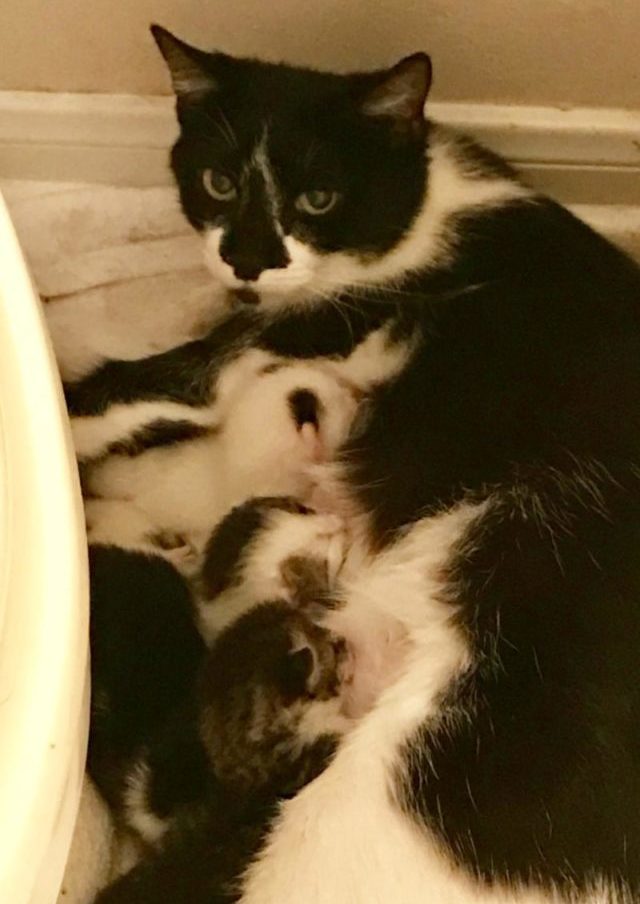 The rescuer posted her story to Imgur this weekend, writing:
"Now I have Cookie and her babies, they are nine months old, and Scrappy too. I am keeping them all. They have been through enough. Cookie and Scrappy have tamed down quite a bit and are wonderful pets. They are one big happy family!"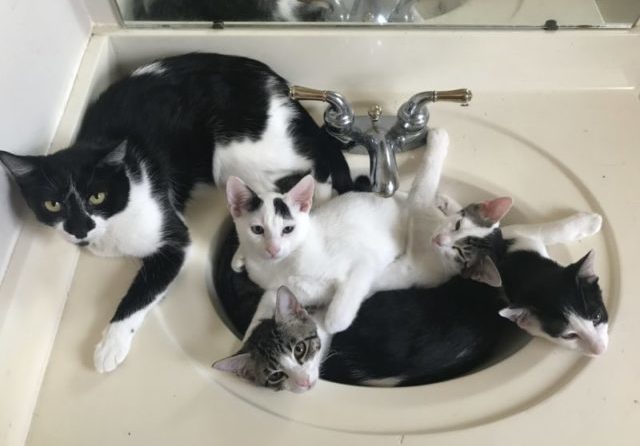 It looks like Shaunesphoto's three years of patience and perserverence finally paid off for Cookie and her kittens!
H/T to Bored Panda
Featured Image via Imgur/Shaunesphoto