When Reddit user kacyyy decided to put some new plants in his window, she had no idea it would lead to heartbreak.
Heartbreak, that is, for the neighbor's dog across the street. You see, poster kacyyy didn't know that there was a pup who pined away for his cat, who loved to lounge on the windowsill. But with the new plants there, the dog's view of the kitty was gone.
It wasn't long after placing the pots on the sill that the cat owner noticed an odd note that was taped to her window: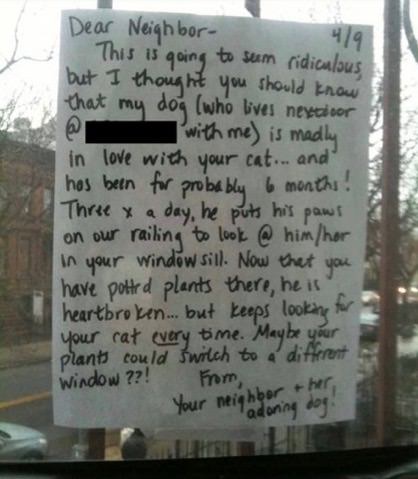 Not wanting to tamper with true love, user kacyyy promptly moved the plants to clear the view for her neighbor's dog once more. She taped a response to her window, facing out onto the street so everyone, especially her neighbor and the pup, knew that it was all "for true love" :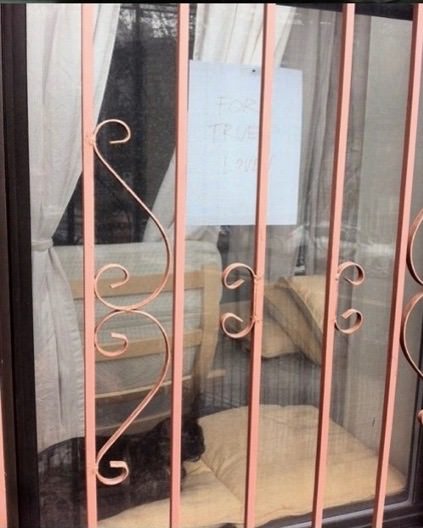 When passion sparks, there's no stopping it!