Shelter workers at the Society for the Prevention of Cruelty to Animals (SPCA) witness cases of abuse, abandonment and loss everyday. Every now and then something miraculous and heartwarming happens to remind them of why they do what they do.
That was the case for the staff at the British Columbia SPCA Nanaimo Branch in Canada last week. They witnessed the tearful reunion of a little girl and her cat after 3 long years – and caught the entire moving scene on video.
Cursor, a big tabby and white kitty was already a member of the Arnold family when Claudia was born, and he took his role as big brother very seriously. According to Kara Arnold, Claudia's mom, the two were pretty much inseparable until Cursor disappeared 3 years ago.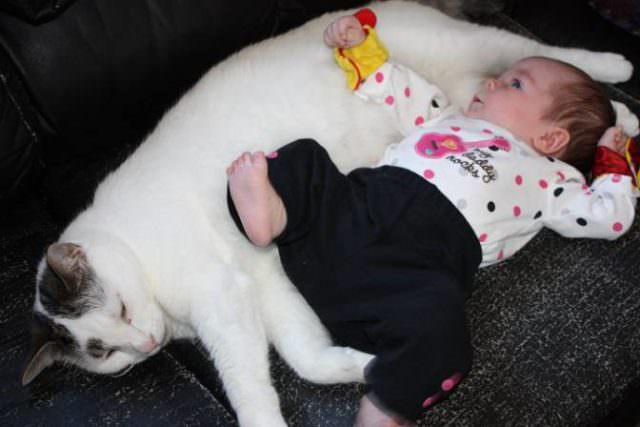 The family searched for him and posted his photos to a local missing pets page on Facebook with no luck. 5-year-old Claudia never forgot her feline sidekick, even though she was just a toddler when he went missing. Every new sadness or loss in her life reminded Claudia of Cursor, and she would cry for him all over again.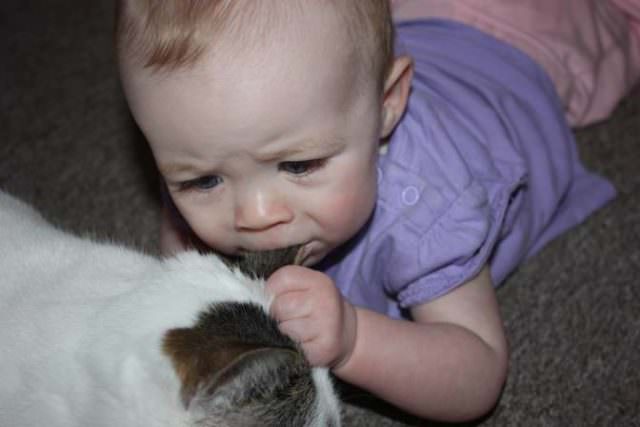 Kara made it a point to re-post Cursor's information each time her daughter relived the loss. Last week her efforts finally paid off. Someone at the Nanaimo SPCA noticed that Cursor resembled a cat at their shelter. They posted a photo, but Kara wasn't sure it was their long lost cat until she saw a video. The big tabby was circling and "bonking his head" on everything – Cursor's signature moves. It was him!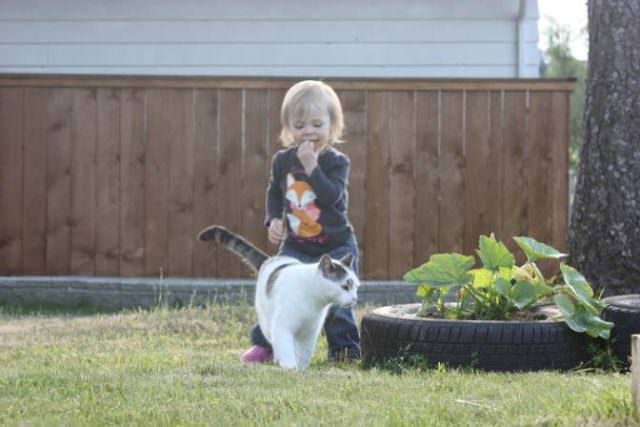 An SPCA representative gave the Arnolds permission to come to the shelter after-hours so they could surprise Claudia. The video of the little girl's response to seeing her beloved cat again is priceless. She gasps and clasps her hands to her face, then reaches out to hug Cursor. As the cat "head-bonks" Claudia, she exclaims into his fur "Cursor! I missed you so much."
A new child has joined the Arnold family since Cursor was last home, but he is adjusting well. Kara expressed her gratitude to everyone who shared her Facebook posts over the years, never giving up the hope of reuniting Claudia and Cursor. And, of course, she is eternally thankful to the Nanaimo SPCA for recognizing their cat and helping to make the joyful homecoming possible.
H/T to Global News