Have a look at the camera roll on your phone, cat lover. What's the central theme in your photo gallery? We bet your prefurred subject matter is your kitty! And this makes so much sense because taking pictures of cats is always a delight. From the fun of catching that pose to cooing over the finished products, cat photography is fun!
Photographer Jen Parjol of Meow PHX agrees. She's been using her talents with a camera to help shelter cats at the Arizona Animal Welfare League & SPCA find their forever homes for about five years now. And as part of a group called HeARTs Speak, her glamour-puss shots are part of a growing movement to help adoptable animals be seen.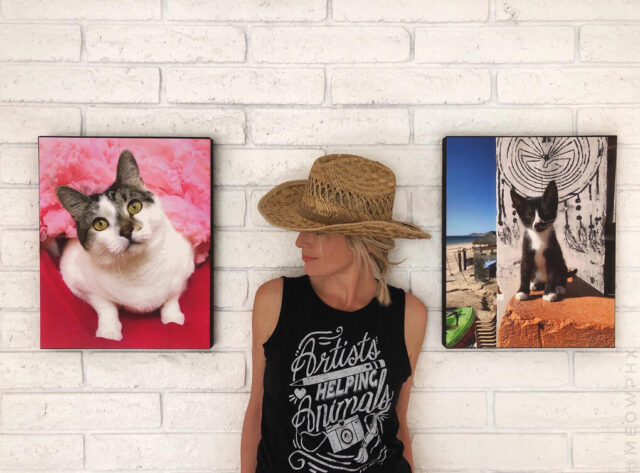 Reimagining The Shelter Photo
When scrolling photos of adoptable cats on shelter websites, one often finds quick snaps of a cat not wanting to sit still and smile pretty. But with passion project Meow PHX, Jen has reimagined shelter photos to capture what makes each cat the purrson they are with the hopes of furthering their chances of adoption.
As she told KJZZ 91.5, "I think we've all seen photos of animals in a shelter that are a bit grayscale, or the animal looks anxious. That's not how I view shelter cats at all. I see the joy, and the brightness, and the levity, and the silliness. So, I think that's perhaps what has resonated with folks."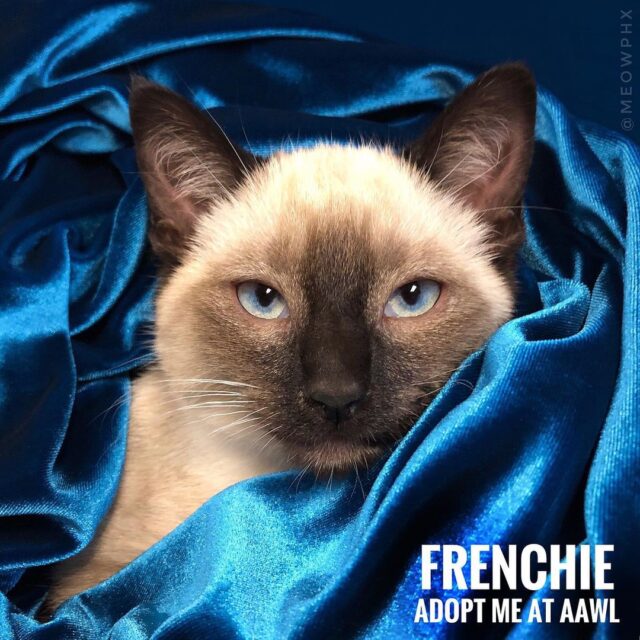 "It's an opportunity to share the joy I feel volunteering with folks who don't spend time with shelter cats."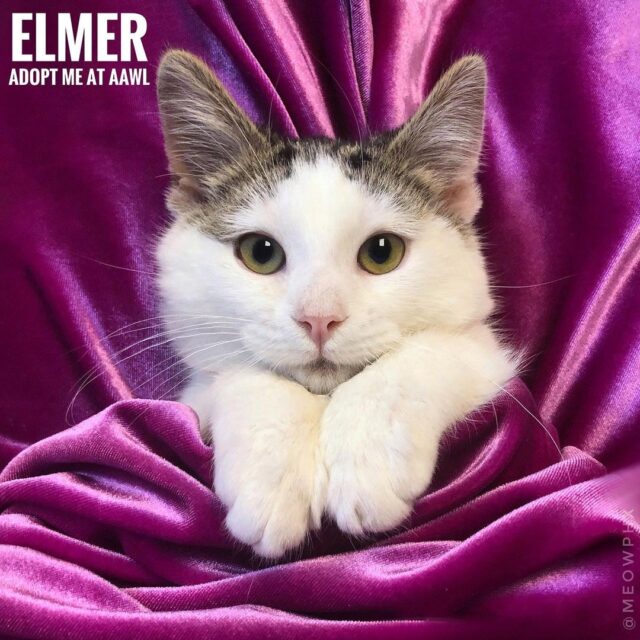 How To Capture Purrfect Cat Pictures
So, how does the "feline paparazzo" capture her stunning shots with cats she's just getting to know?
Capturing cats as they causally lounge, or as they perch in her lap, or even just a paw, Jen explained, "I try to learn and then share what is special, and unique, and fun about each cat."
Simply put, Jen sees the energy of a cat and shows it to the world through her eye, and she's sharing her ultimate secret to catching the purrfect shot.
"The best way is to be a cat person, more than be a photographer. That skill set is more useful."
And she's right. If you've spent time with cats, you know what they like and what gets their attention. That ability will have a feline soon staring right into a lens. It's just a practice of patience, and always remembering this should be fun for you and your kitty subjects. Want more tips on cat photography? Check out these 7 Tips For Taking Better Pictures Of Your Cat.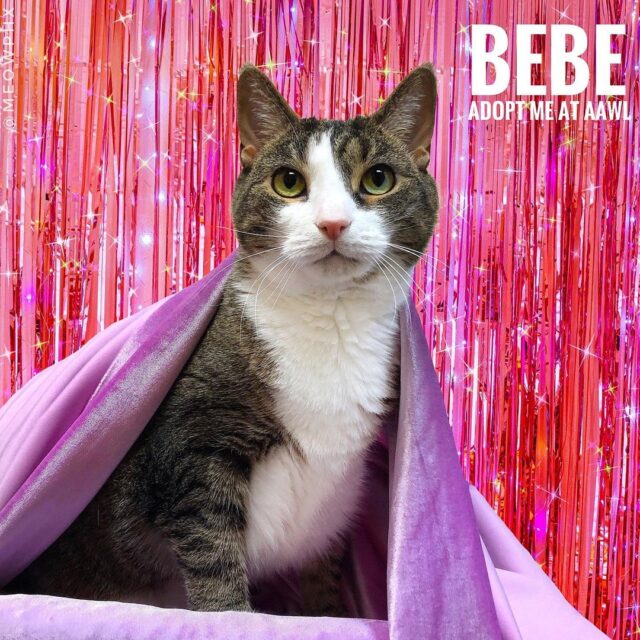 Jen also enjoys writing multi-dimensional profiles for the adoptable cats she photographs. It gives her a chance to craft a whole story about each cat, giving potential adopters a true glimpse of a cat's personality.
HeARTs Speak
Taking over 5000 photos of adoptable animals, Jen has helped connect so many furry ones with their forever families. As a member of HeARTS Speak, she's not the only one spreading the message.
Through all mediums of art, hands-on training, and education efforts, HeARTs Speak aims to help animals find homes through creative means. Lisa Prince Fishler, founder and executive director, began the nonprofit when she met her bestest buddy, shelter dog Ignatius Bodhi Sattva, aka Iggy. The shelter photo she saw of Iggy in no way captured his true charm, inspiring Lisa into the world of pet photography and helping her transform the idea of shelter images.
Though Iggy passed away in 2018, Lisa has continued the work she started thanks to him, sharing their efforts have "blossomed into a love army, now over 600 strong, spanning almost every state in the nation, over 20 countries, and is literally transforming the image of shelter pets across the globe."
Follow HeARTs Speak on Facebook to learn more about their work and pick up some tips on photographing animals!
Follow Jen Parjol and Meow PHX on Instagram and Facebook to see more of her feline portraiture.
H/T: www.kjzz.org
Feature Image: @meowphx/Instagram