Mr. Biggles, aka Lord Bigglesworth, is looking for a little more than a forever family. He's not exactly the snuggle-and-purr type, and would get along best with a human who will love him for his quirky ways.
His adoption profile, posted by Pet Rescue in Australia, doesn't sugarcoat the tomcat's tough ways.
"He looks gorgeous with his slinky shiny black fur and big yellow eyes… but beware. If he doesn't like what you're doing he will give you a nip! Sometimes he likes to swipe at your feet too. It just depends on what he can reach at the time.

Mr Biggles is a despot and dictator, he will let you know he is not happy, which is often because things are often just not up to his high standards."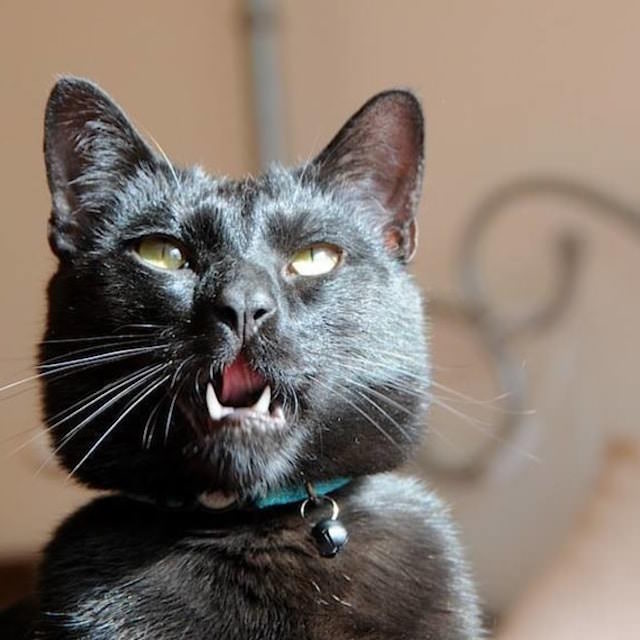 If Mr. Biggles' evil plans get thwarted, beware: he will bestow wrath on his human subjects.
"He throws a catty tantrum if he can't go outside when he wants to be let out…Not being fed on time, or allowed to strut across the kitchen benches helping himself to whatever is there is also a tantrum inducing exercise."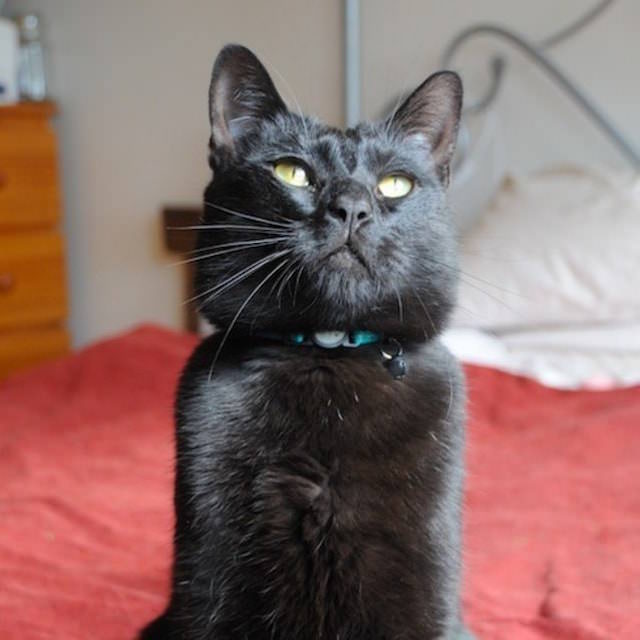 However, those that offend their meowing master can't say that they haven't been warned.
There is some warning that Lord Bigglesworth is displeased with you, his eyes will go dark and tail will start swishing harder.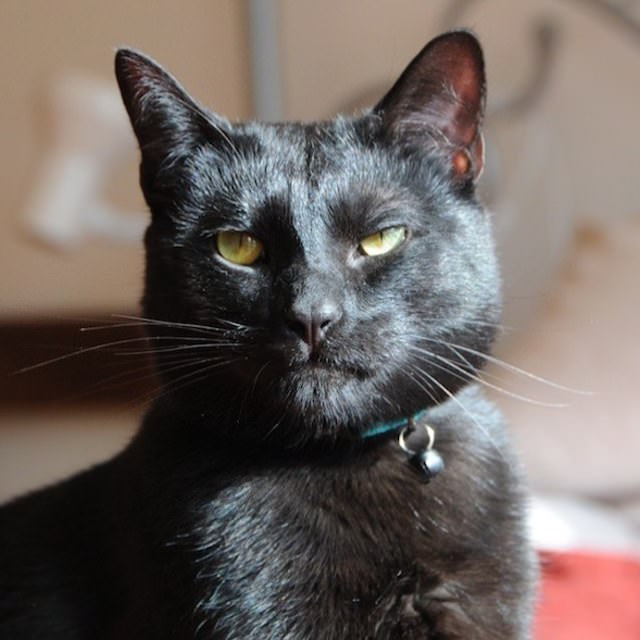 But Lord Bigglesworth isn't all scratches and hisses. Once in awhile, when he feels safe and loved, he even — gasp — indulges in a snuggle (on his terms of course)! He enjoys being around the humans he cares about and keeping an eye on what they're doing. Sometimes, he'll even sleep at the end of the bed ("and he snores just a little bit, it's so cute!").
What's more, the bossy black cat can be quite the conversationalist. Apparently, if you talk to him, he'll chat back. This kitty may not be bad to the bone, after all – but don't tell anyone.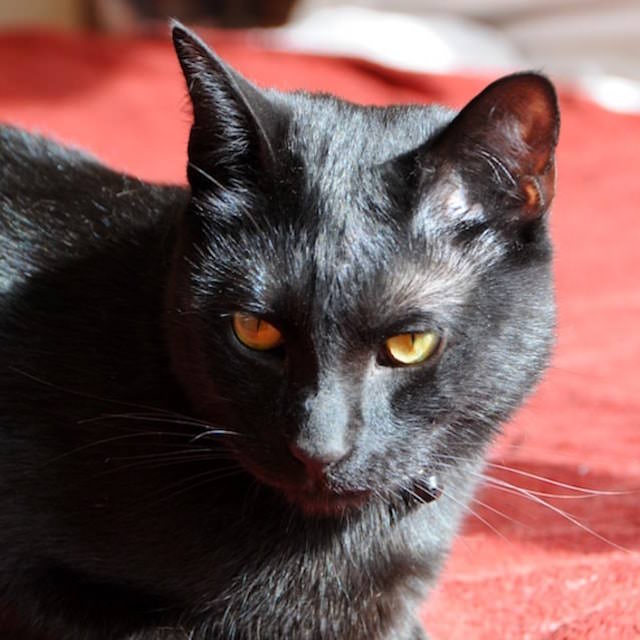 This shiny black cat would make a fantastic companion for the right human in the right home for many years to come (after all this 2-year-old feline is considered to be "stupidly healthy").
Mr Biggles is not a cat for the inexperienced or faint hearted. He is a full blooded tomcat with very firm boundaries. Mr Biggles needs an owner that won't take his nipping personally but won't let him get away with bad behaviour either. He will make the right person an exceptional feline companion for life, because when he gives his heart it will be absolutely and fully given without return. Are you that one special person for Mr Biggles?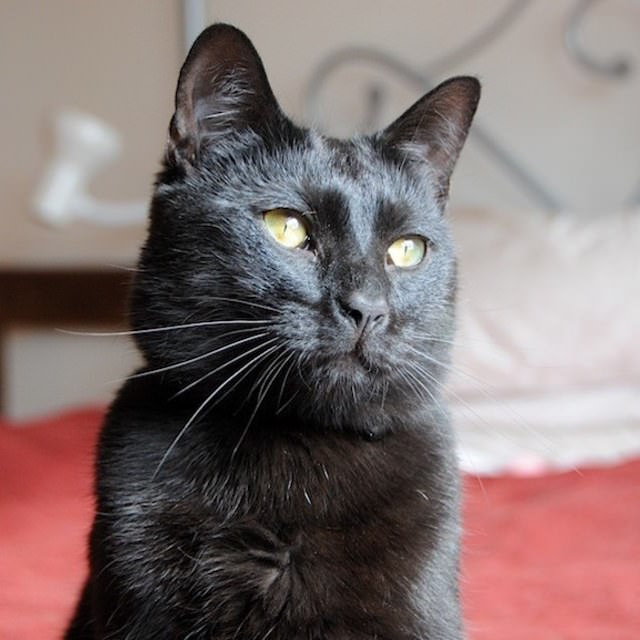 If you're looking for fearless leader who will keep an eye on the household and initiate an occasional cuddle, check out Mr. B's adoption profile to submit an application inquiry.