If you happen to visit the Denny's in Eugene, Oregon you will probably meet an adorable furry friend. For the past 10 years, this restaurant has gone above and beyond for an affectionate stray cat that needed a place to call home.
Dennys, or Denns for short, has been living in a cozy set up outside of this diner for the last decade. The frightened cat showed up at the restaurant door years ago, looking for food and a warm place to sleep. The staff fed him and gave him water thinking he was lost, but soon noticed that this adorable friend never left.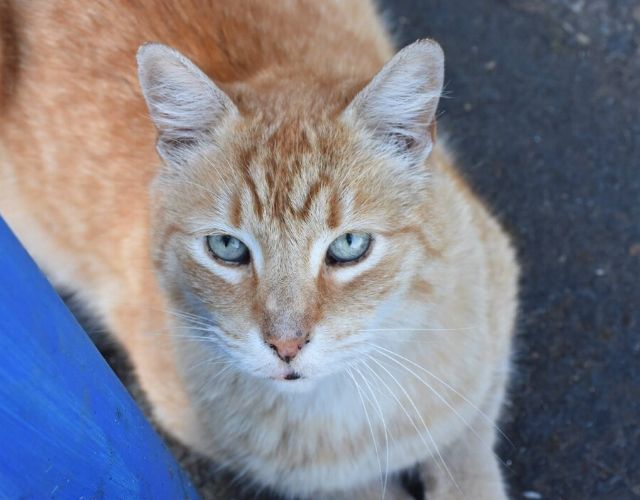 Multiple staff members and customers have attempted to take him home over the years, but he adamantly refuses to be picked up. He truly loves his setup outside of the popular restaurant, and that's eventually how he received his name.
Once it became clear that Denns was there for the long haul, they made sure to create a warm and cozy area just for him. As he grew in popularity, his "bedroom" became more and more lush.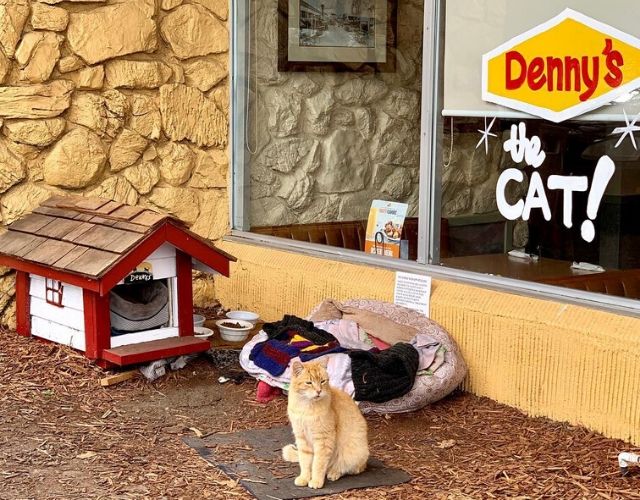 Laura Leader first met Denny's when she visited the restaurant a few years back. Once she learned of their furry resident, she knew she had to join the support to help keep him safe and fed.
"The restaurant adopted him. Patrons built him a house. New blankets are brought to him regularly. Someone brings their own personal heating lamp for him in the winter. All of his needs are met — he is cared for dearly. He is seen regularly by a vet, and he is constantly supervised." – Leader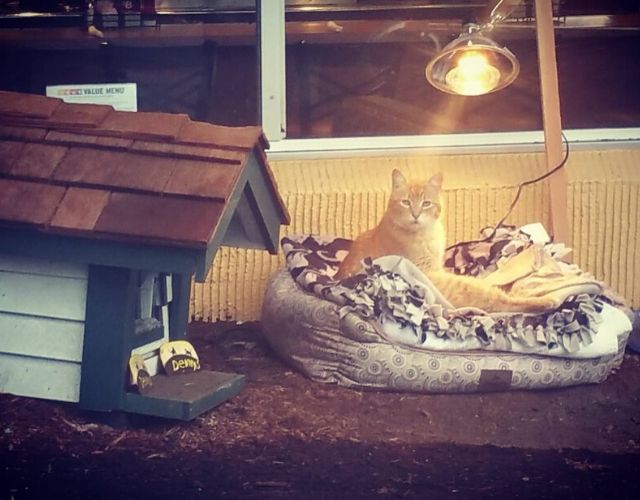 Denny's adorable hideout has brought in customers all over town and has continued to be a hit with cat lovers alike. The booth looking over his cozy area is especially popular, as guests love to spy on his daily cuteness.
As Denny's gets older, customers and staff have vowed to keep a closer eye on him. With his frequent vet visits and daily hands on care, they'll be sure to keep him healthy and thriving as long as possible.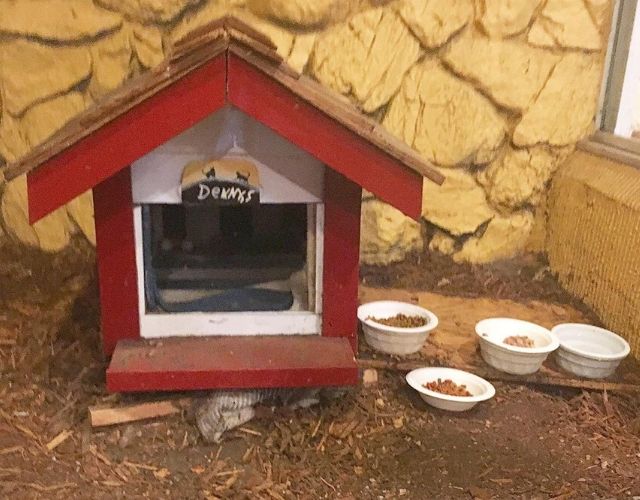 "Everyone here cares, and they always have more love to give. And the remarkable thing about Mr. Denns is that he gives that love right back. It's a huge, beautiful loop that demonstrates the relationships between humans and animals, and also from human to human. To see that we can show this kind of kindness to a loving animal, perhaps we can show it to each other?" – Leader
The love that this community has shown Denns is incredible, and we are so glad that he has a comfortable space to call his own! If you'd like to donate to the fund  for Denny's continued care, you can contribute here.
H/T: thedodo.com
Image Source: #dennysthecat on Instagram