While many cats have stripes and spots, this kitten's unique facial markings are something like you've never seen. This beautiful white kitten named Gary is grabbing lots of attention for his special markings, which resemble high-arched eyebrows, leaving him with an adorable "concerned" expression on his sweet face.
This sweet concerned kitten, who closely resembles his mother Luna: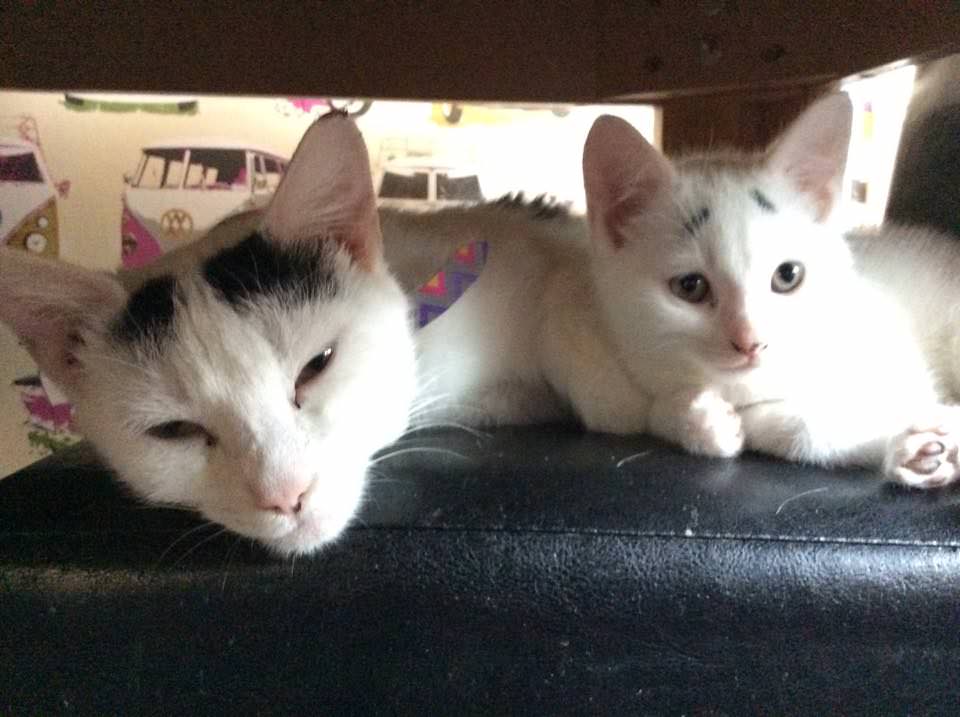 Concerned Kitten via Facebook
Gary and his owners, Caroline and Andrew, started receiving attention after Andrew submitted a photo of Gary to a local paper. Shortly after his birth the kitten's markings began to develop, and the more he grew the markings seemed to stretch to take the shape of eyebrows. Owner Andy said, "When he was born there were just these two little black blotches on his forehead."
This concerned kitten is just too precious:
Concerned Kitten via Facebook
Although the family hadn't originally planned on keeping any of the kittens from Luna's litter, they couldn't resist this precious kitten who they named Gary. The name comes from the kitten's resemblance to Take That's frontman Gary Barlow, who's eyebrows tend to arch slanted when he's performing.
When asked about her popular kitty's "eyebrows" Caroline has said, "A lot of people have asked us if they're drawn on, but they're really not. It would be a bit cruel wouldn't it really," she said. Then added, "But if anyone doesn't believe it, we're happy to try and rub them off. They're not going anywhere!"
This toy doesn't stand a chance:
I was ever so brave against the mouse don't you think!

Posted by Concerned Kitten on Monday, May 4, 2015
Did you like this?