Whoever says that cats and dogs can't seem to get along hasn't seen these two!
The cat and the dog in the photos below are probably the cutest and sweetest siblings I have ever seen! And they're not ashamed to show some PDA! Snuggling, kissing, even grooming, these two just can't get enough of each other This kitty is proud to show everyone just how fond she is of her canine sibling. We know some dogs and cats are friends, but have you ever seen a pair that's THIS cuddly?!
Everyone, meet Berenice the Calico cat and Lucy the dog!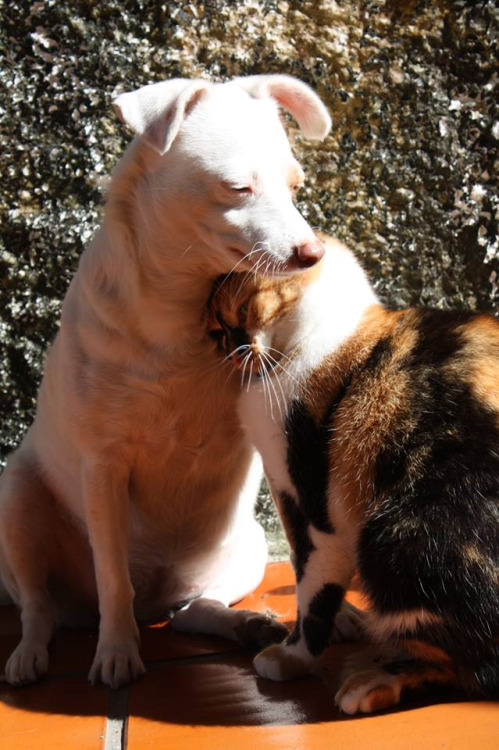 As you can see, these two are very fond of each other!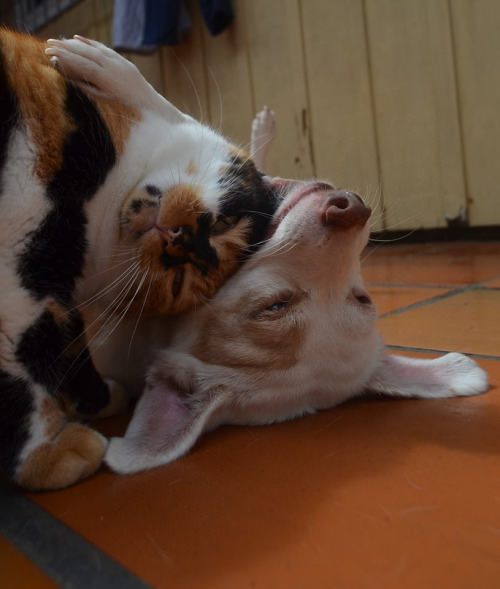 Berenice adores her sister Lucy. And to show just how much she loves her, she shows her affection by cuddling with her.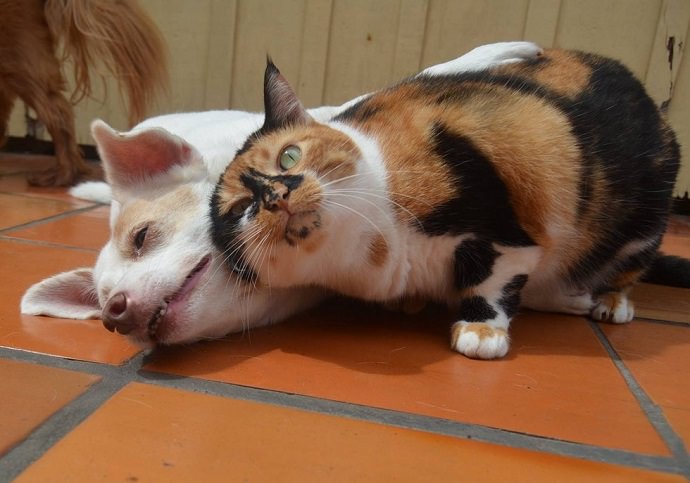 These two live in Brazil with their mom Diana Hafemann–an animal lover/rescuer.
When these two met, they just fell in love with each other. And it's quite obvious just how much love these two have for each other!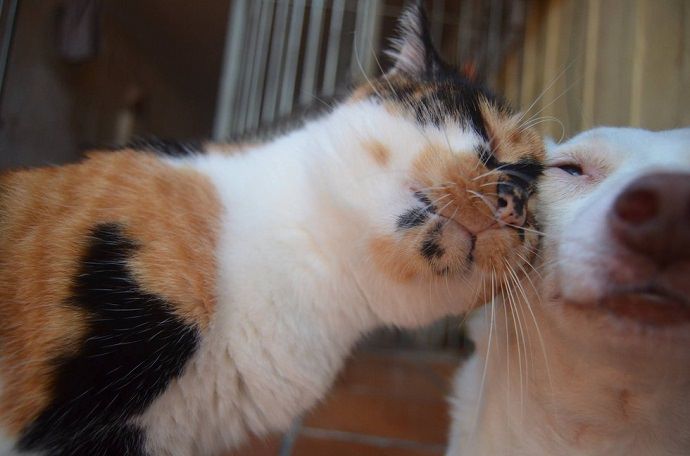 Berenice not only cuddles with Lucy, sometimes, she even gives her a bath!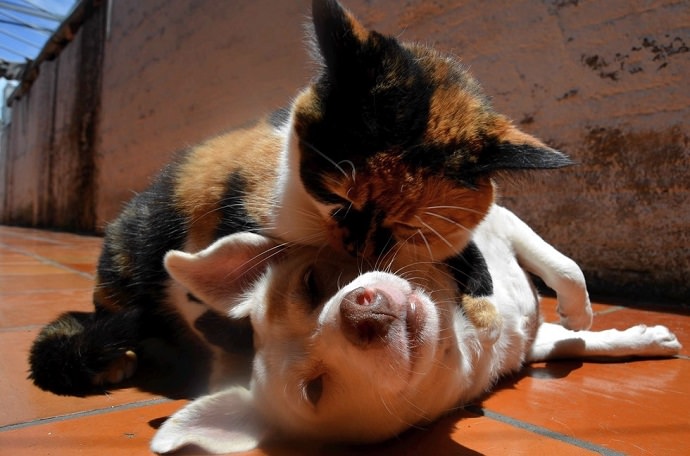 These two definitely have a special bond–and it's one of the sweetest we've ever seen! Do you have a cat and dog that love each other this much?
For more photos and details about their story, read the post by LoveMeow.com.