There are a lot of pet products and charities on crowdfunding sites. Go Fund Me alone has over 17,000. But there is one product that has blown them all out of the water in terms of reaching (and exceeding) their goal. And it's a litter box. Yup, cat owners must really be tired of the boxes currently on the market, because Luuup Litter Box has become the most successful pet product on Kickstarter, raising over $534,000 (US$375,000) and counting – more than 10-times its original goal!
Luuup eliminates scooping with its innovative three sifting tray litter sifting system. Each slotted tray acts as a sift, but when two trays are stacked together, the slots overlap to form a solid tray. By adding a third tray, a perpetual litter-sifting system is created.
"We're all about modern design and sensibility, combined with smart tech," said Luuup co-founder Nick Petty. "We approached this project with the intent to make what we felt is the best litter box possible. We really wanted to create something that would truly be the last litter box you'd ever have to buy. After years of dealing with bottom dollar pet products, we wanted to deliver something different."
This is not the product's first launch, however. It was on the Home Shopping Network in the mid 90's where it sold 20,000 units. It went on to be sold as a "As Seen on TV" product, where it sold almost 2 million units.
The Luuup Litter Box returns to the market 20 years after it was a mega hit as an "As Seen on TV" product that sold more than two-million units. Petty explained they made some changes based on customer feedback:
"We took all the insights and consumer feedback from the original version, to create a new and even better litter box. We made it larger, as that was the most common issue with the first version. We redesigned the shape of the trays to improve the sifting action while also preventing sticking in the corners. We spent a lot of time on refining the materials used, to ensure a sturdy, durable and long lasting item. Lastly, we designed it to fit in with the modern aesthetic of contemporary homes."
Dini Petty, a television broadcast legend who invested in the original Luuup product, teamed up with her son, Nick, to develop 2.0 version of the product for a new generation of cat lovers, who are tired of dealing with the tyranny of the litter box. Currently, it's only available in one size: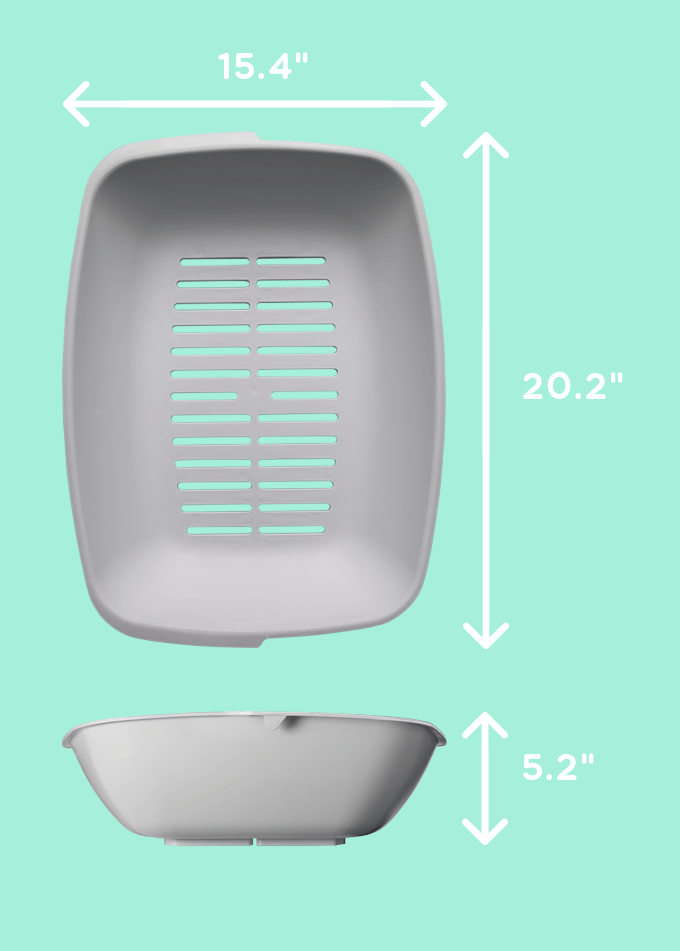 "All cat owners hate dealing with the litter box," said Dini Petty, Luuup's co-founder. "With a Luuup, the litter box becomes simple and scoop free."
It's secret are the three, interlocking slated trays:
To clean the litter box, Petty told iHeartCats you just "lift to sift, toss, turn, and that's it." Sounds pretty simple and you don't have to scoop ever again.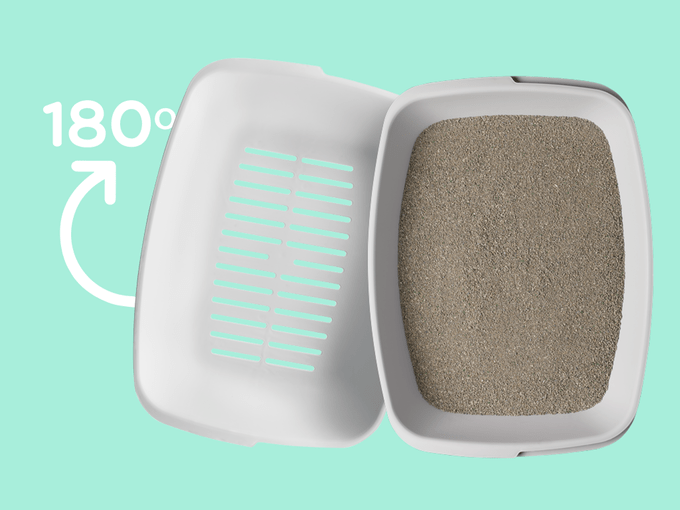 Check out their promo video, which gives you an better idea of how the box works below:
The box itself has been made antimicrobial, which will help with odor control. It's designed to be used with all clumping litter, so that could be a drawback if you use another type, such as pine pellets.
Wondering how it really holds up? Here is a video of two house cats who tested the product:
The box should be available in stores and online later this year with a MRSP of $39.95 US. You can pre-order until March 14, 2016 on Kickstarter.