Cats require a lot of playtime to be at their happiest and healthiest. In an ideal world, we'd all have endless hours to play with our frisky cats. Unfortunately, that's not reality for most of us. The good news is that there are battery operated toys that can provide your cat with hours of interactive play, even when you aren't home!
1. SmartyKat Hot Pursuit
The Hot Pursuit mimics the erratic movements of a real mouse chase.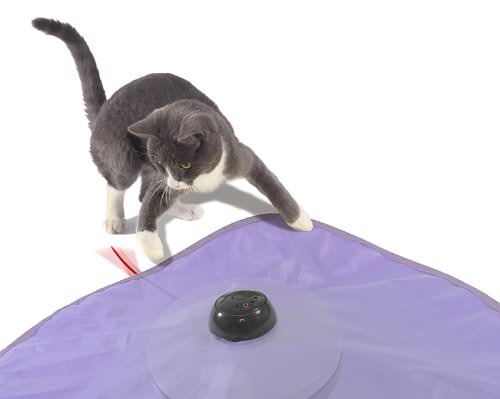 Image Source: SmartyKat via Amazon.com