Cats are simply marvelous creatures that truly excel at anything they put their paws to. Some cats even know their furry way around a kitchen. Just like That Little Puff! This fabulously fluffy cat was merely a youngster when he discovered his love for cooking.
Puff's kitchen adventures began when the pandemic fell upon the world and families were quarantined in their homes. Like it was in many of our homes, his family gathered in the kitchen to cook meals and Little Puff was so interested in the rhythms of creating delicious feasts, he just had to lend a paw. From those first moments of watching the family cooking dinner, Puff knew he was meant to be a chef and he wanted to share his craft with the world! And in about the same amount of time it takes for water to boil, a social media star was born!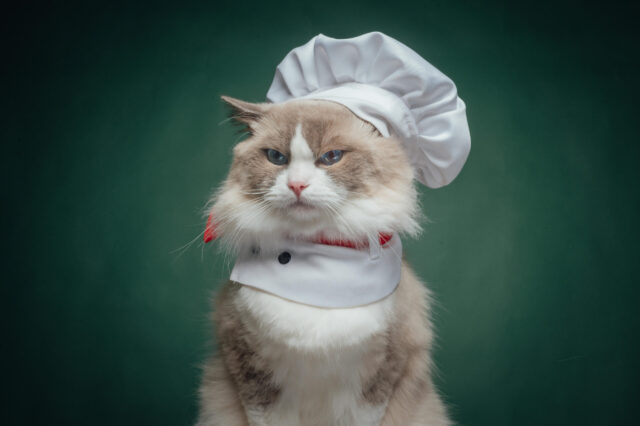 Who is this Adorable Chef?
Just a few months shy of two years old, That Little Puff is a kitty who loves his family. Not only is Puff a chef, he's the best big brother ever! Along with his human family, Puff lives with his Chocolate Ragdoll mom and his five kitty brothers and sisters. As the eldest and biggest brother, this handsome Ragdoll takes good care of the fam by keeping them fed.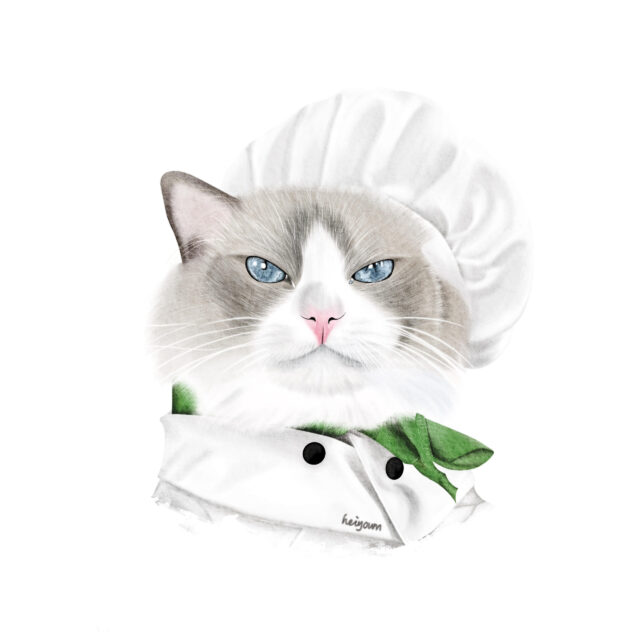 So, just what does the little chef love to prepare the most? In talking with his family, iHeartCats.com learned Puff has the best time when he's stirring up colorful drink concoctions. If the ingredients are cat-friendly, Puff admits he likes to have a sip or two. Who can blame him? A good chef has to taste their work!
And like any kitchen wizard, Puff's recipes turn out purrfectly for the most part…
But there are those times when things don't turn out quite as planned. It doesn't matter if the recipe turns out a fail though, Puff is always adorable!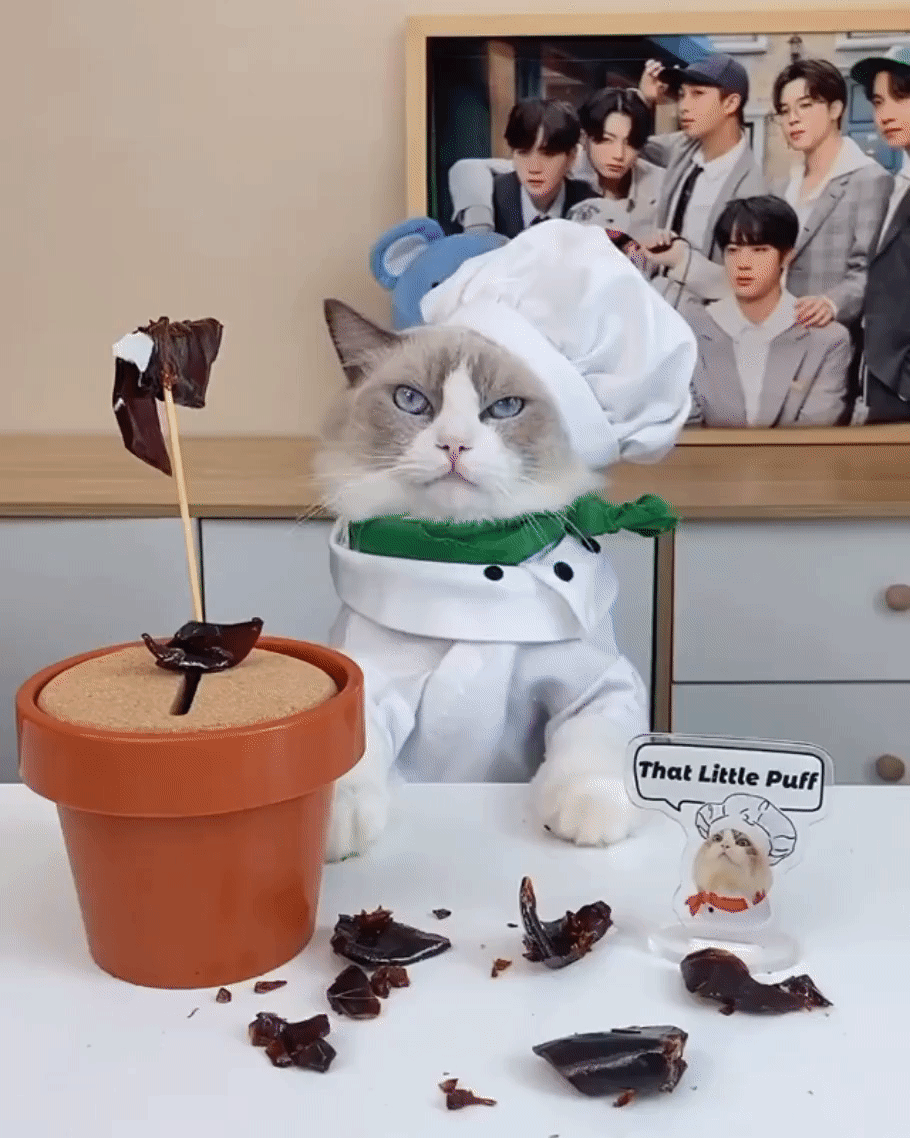 Secret Ingredient Sweetness
Want to know a super-secret about Puff's secret ingredient? It's not really Puff cat hair! This clever cat whirls up a bit of cotton candy for his recipes instead of donating from his luxurious coat. But as a kitty, he understands cat hair is expected from felines and his fans would be disappointed if he didn't tease us with a little fur in the recipes. After all, we feline fanatics love our kitty glitter!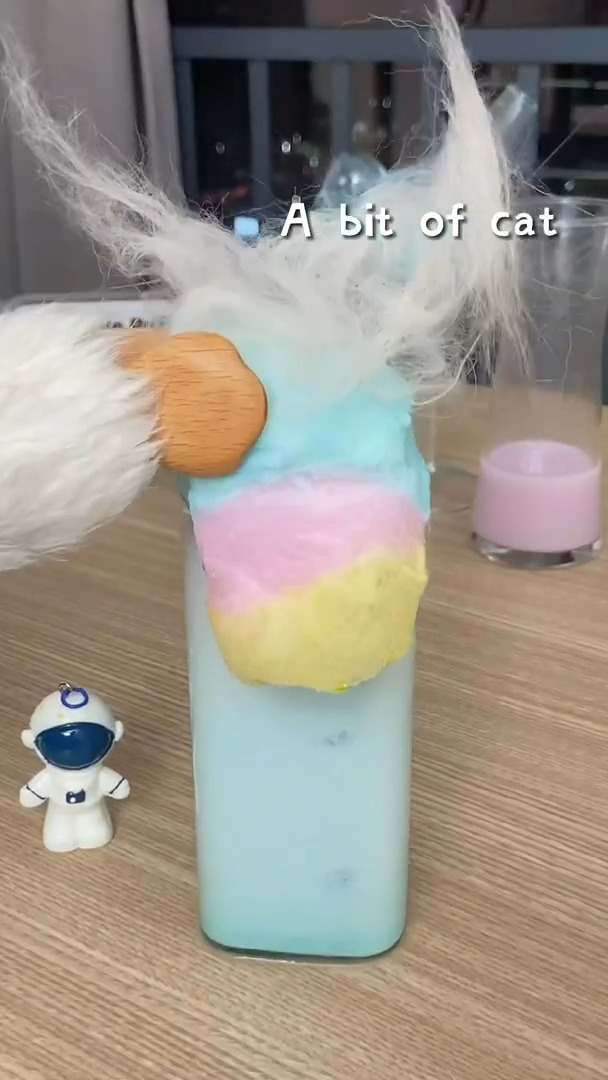 But That Little Puff isn't all work and no play. When Puff isn't cooking up delicious eats for his family, he loves a good nap. Being such an a cute chef is hard work And while cat napping, Puff enjoys hearing actor and director Daniel Wu, star of AMC's "Into the Badlands," at work on the screen. Wu carries the social media handle @ThatDanielWu and That Little Puff credits the star as the inspiration behind his social media name.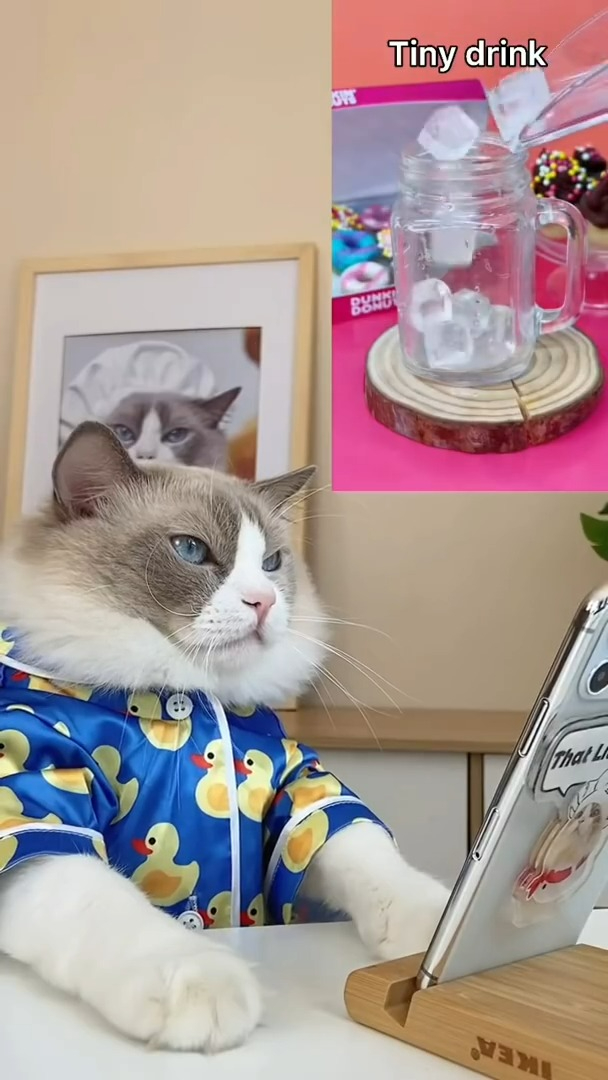 How is That Little Puff Cooking Magic Made?
When iHeartCats.com talked with Puff's family about working with a chef cat, they told us safety and happiness are the main ingredient when cooking with their kitty. It's about what Puff wants. And while he's a patient cat, he is still a cat! If he's not in the mood to get in the kitchen and whip up some footage, then his humans wait until Puff is ready. His family considers his needs and happiness in order to keep Puff having fun while he's bringing you adorable cat content. Puff's family knows working with a feline means working with a darling little diva who sets the schedule!
As for keeping Puff safe in the kitchen, that's where movie magic comes in! While Puff is a patient and intelligent cat, again, he is still a cat and his paws aren't quite as dexterous as a chef's need to be, so to help out the video fun, Puff's family uses a set of prop paws so real, you'd swear they're the real thing. For Puff, cooking really means standing around looking cute and getting treats! But thanks to the creativity and skills of his family, they bring That Little Puff cooking fun to life in the adorable cat videos we just can't get enough of!
To catch all the chef cat fun, Follow That Little Puff on YouTube, Instagram, TikTok and Facebook.
Feature Image Courtesy of That Little Puff