It seemed like a typical day at work for Imgur user hrtofdixie… until they stumbled upon a pitiful little kitten outside the office! As it turned out, two lives were about to change.
In a post, the new pet parent recounted the fateful day that little Finley was found. When they first met, the poor baby was in rough shape.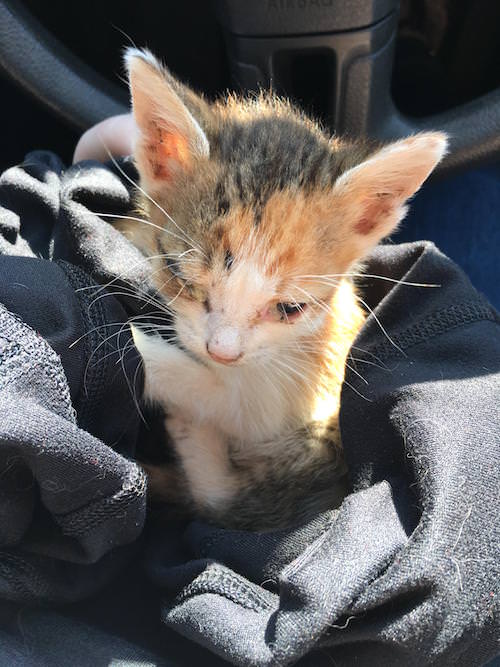 The poster wrote, "Poor Nugget's eyes were nearly crusted shut. She was skin and bones and covered in tiny briars and "stickers" from what I assume [was from] living in some bushes. We estimated she was about 4 weeks old."
The kitten was rushed to the vet, where her prognosis was less than positive.
"She weighed half a pound and had a dangerously low temperature. We got some ointment for her crusty eyes, a sign of infection – most likely respiratory, and she was prescribed a pretty healthy dose of antibiotics," the rescuer said.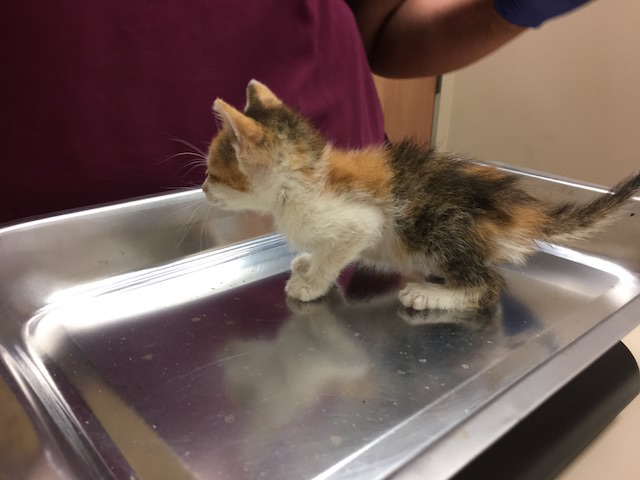 That first night, Finley was kept warm in a storage tub filled with blankets and a heating pad. Although she was emaciated, the sickly kitty did not want to eat.
"The vet gave her a 50/50 shot of making it through the weekend, but I had to at least try."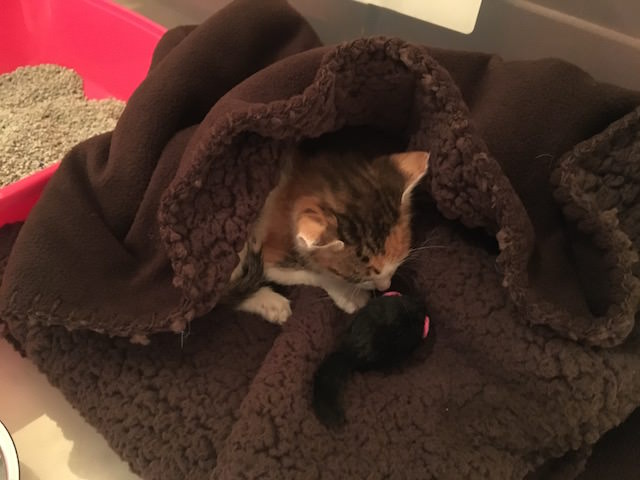 The Imgur user checked on Finley throughout the night, and within hours, "she was starting to come to life."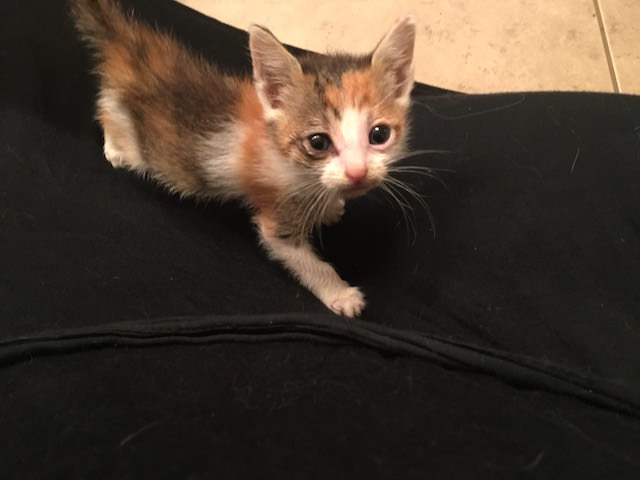 With some ointment and antibiotics, the kitty continued to improve. Before she'd had her first bath (they wanted to make sure she was well enough first), her rescuers would snuggle her while wrapped in a cozy "purrito"!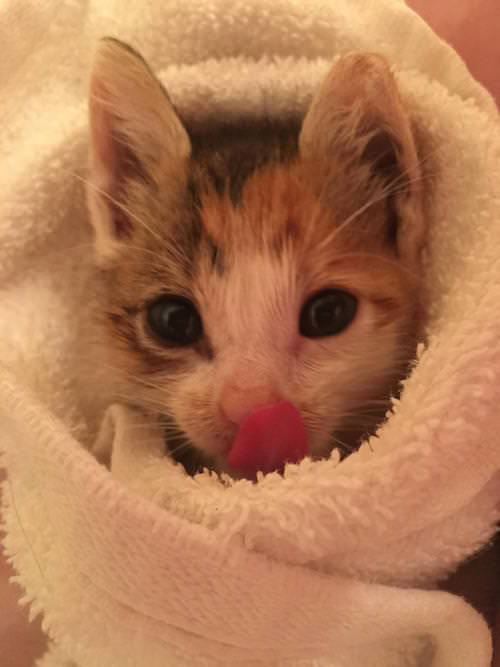 Finley slowly began to eat and drink, and then it was time to get squeaky-clean.
"She finally became stable enough to where I could clean her up. We bathed with Dawn soap to help get rid of fleas and I swear she actually enjoyed the warm water."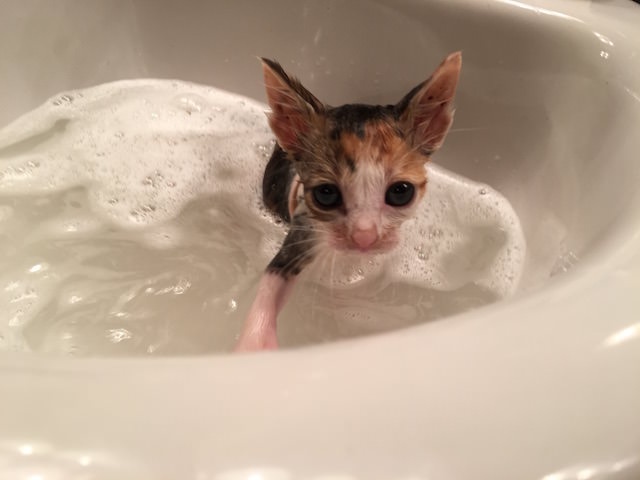 Finley went back to the vet, where she got good news this time.
"In 4 weeks she gained over a pound and weighed in at 1.7 pounds. Her eyes were clear and we went off meds! She still had a touch of ringworm so we treated that and began our first round of vaccines."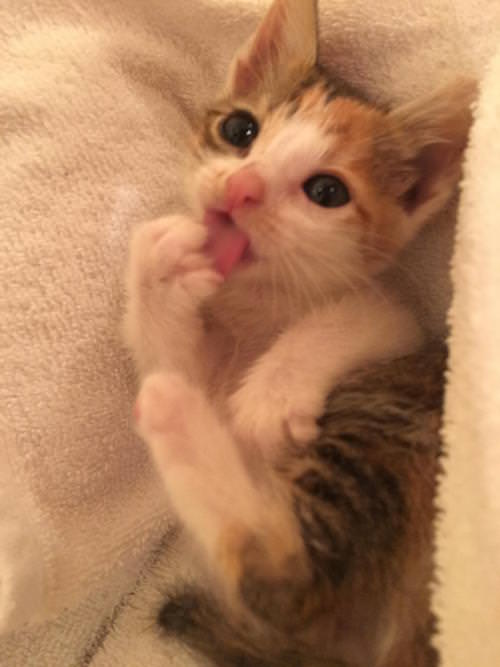 After all her treatments and lots of love and care, Finley is a healthy, happy cat who adores her rescuer!
"Her personality is just the sweetest. She loves to play and is such a ham. She is 8-9 weeks by this time."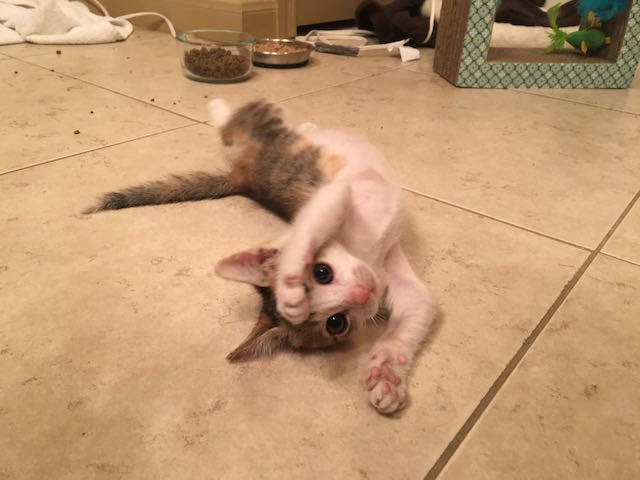 "Silly girl. She loves the cat tree and has so much fun scratching at it and climbing it like a monkey."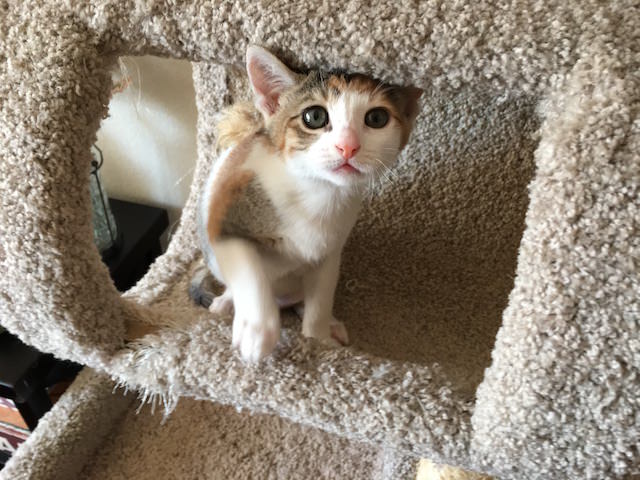 "By now we've had another vet visit and our second round of vaccines. She gained more weight and is over 3 pounds in this picture. She loves to hang out in my lap or on my chest and is a purr machine!"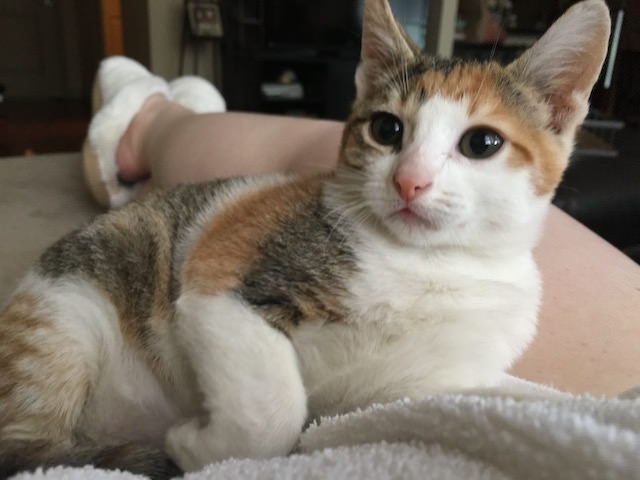 The Imgur poster says that Finley has definitely found her forever home. And the inspiration behind her beautiful name?
"I named her Finley after a suggestion from a Redditor as it means 'white/fair warrior' and man is she a warrior!"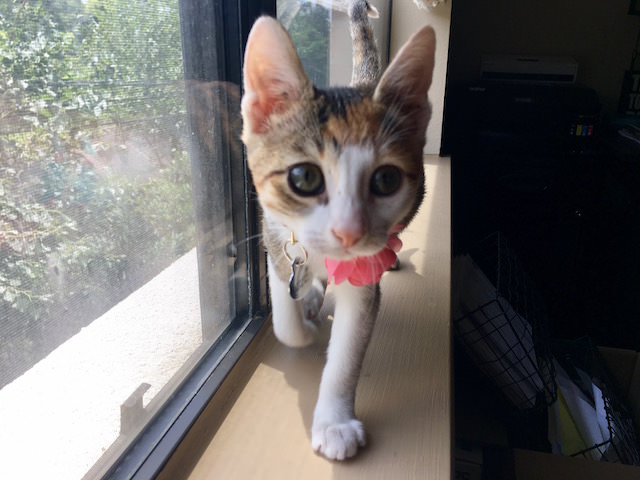 "This was 6/14, two months and a week after I first found Finley. She is happy and healthy and I love her more than words can describe. She's spunky and full of attitude, but I wouldn't have it any other way! Thanks for reading – rescuing and fostering saves lives y'all!"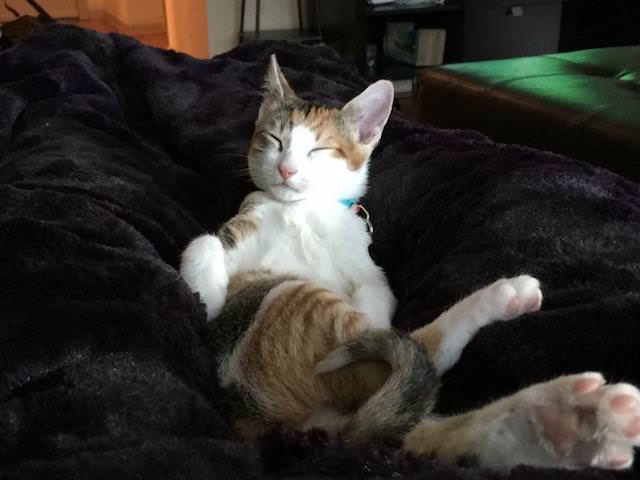 (h/t: hrtofdixie via Imgur)