Turkish rescue teams are still at work hunting for survivors after a 7.8 magnitude earthquake and its aftershocks devastated areas of Turkey and Syria on February 6. The aftermath is nothing short of catastrophic as thousands of buildings, from hospitals to apartment complexes, have collapsed, causing a death toll of more than 40,000 people. Those numbers are expected to rise.
But from the rubble comes hope too. More than 100,00 rescue workers have not stopped their restless pursuits to save lives, pulling adults, children, and animals from the wreckage. Two of these survivors are Cilek the cat and her person Kerem Cetin.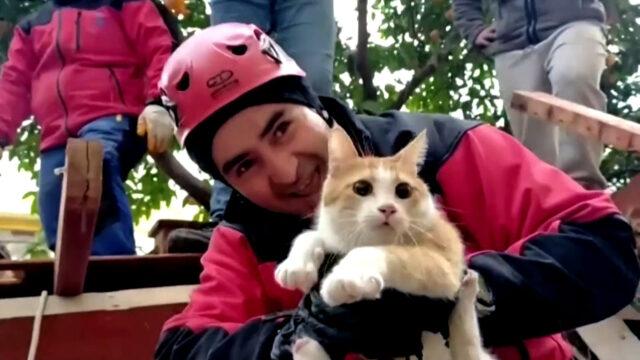 Strawberry Comes First
University student Kerem Cetin and his cat Cilek, which means Strawberry in Turkish, were among the thousands trapped in the debris of fallen buildings. The pair were trapped between the collapsed ceiling and a wall on the second floor of their five-story building in the Hatay province of Turkey, but Kerem bundled his precious ginger cat Cilek in clothing and kept him securely by his side during the hours they were trapped.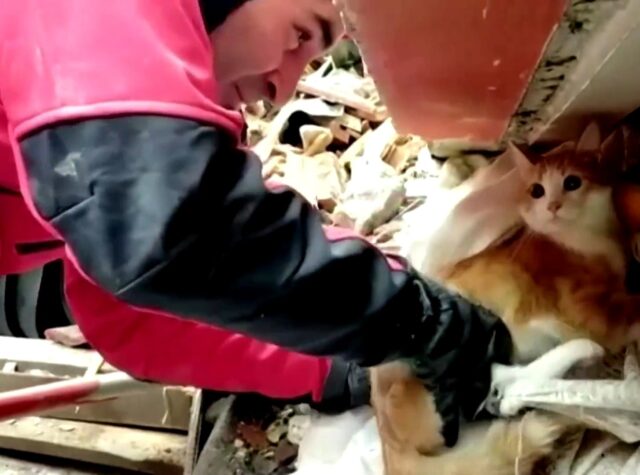 The effort to rescue them lasted five hours, but when the time finally arrived for Cilek and Kerem to emerge, the concerned cat dad asked that rescuers save Cilek first. And when a rescuer brought Cilek from the wreckage and into the light, the kitty was obviously scared but knew help had arrived for her and her dad.
Reuters shared video of the rescue and in a tweet, wrote, "A cat named Cilek (Strawberry), stuck under rubble in Turkey's Hatay following a devastating 7.8 magnitude earthquake, was safely pulled out by a rescue team."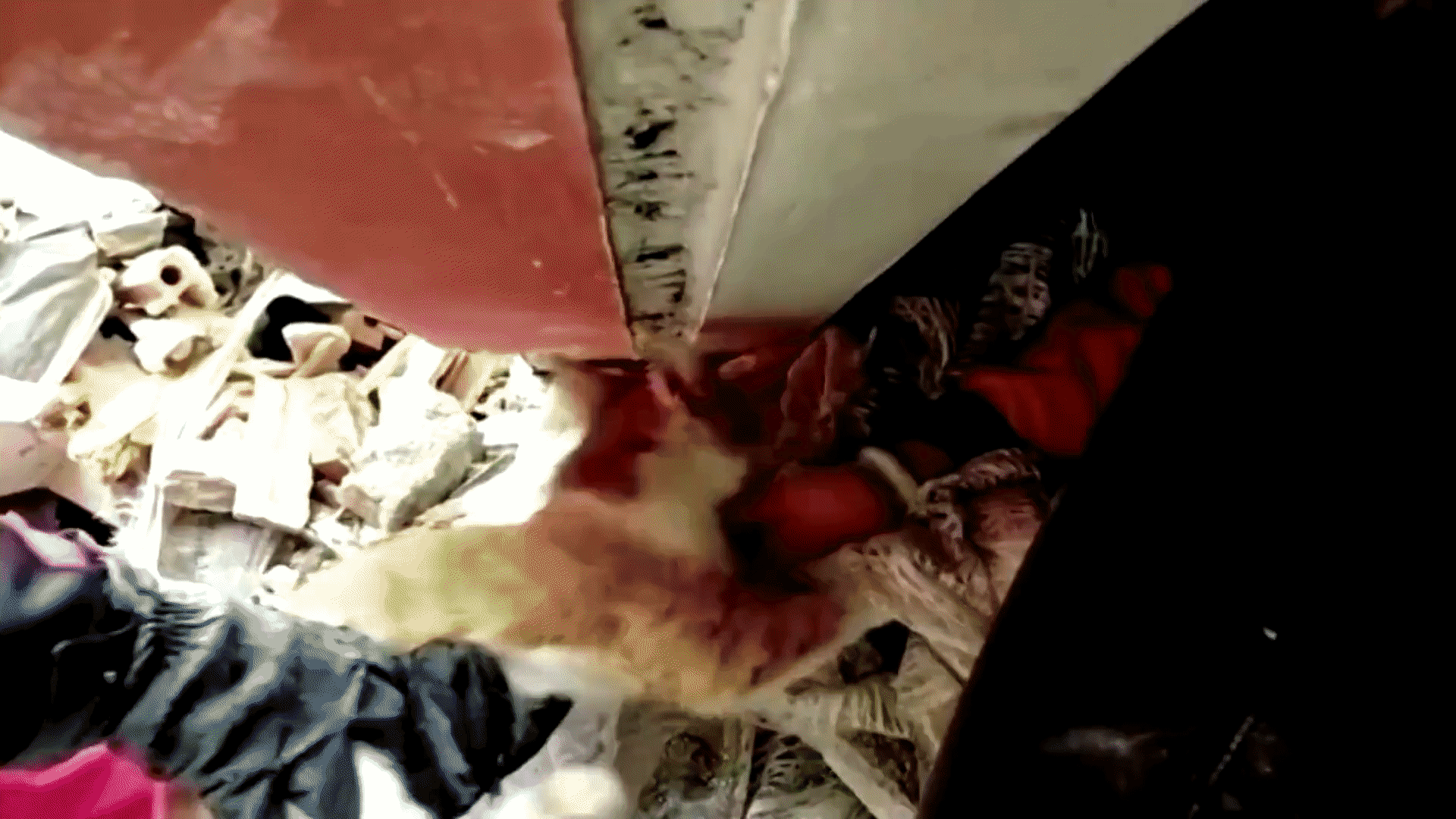 A Twitter user, touched by Kerem's love for Cilek, also shared the moment of rescue, writing, "When a local rescue team found university student Kerem Cetin under rubble in Turkey's Hatay, the earthquake victim immediately asked them to save his cat before pulling him out. #earthquakeinturkey"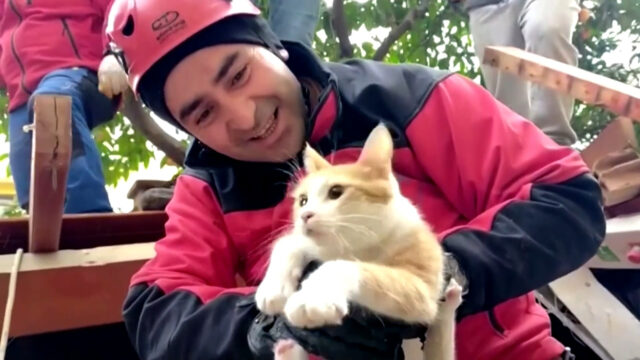 In the latest news reports, nine more survivors have been pulled from the debris, but rescuer workers fear their efforts will soon be in vain as more than a week has passed since the initial disaster. However, miracles happen, and we can continue to hope and pray for tales of survival out of Turkey and Syria.
A cat named Cilek (Strawberry), stuck under rubble in Turkey's Hatay following a devastating 7.8 magnitude earthquake, was safely pulled out by a rescue team pic.twitter.com/gDWKBDRe1q

— Reuters (@Reuters) February 9, 2023
Feature Image: Reuters/TikTok