When a stray kitten went searching for food, she unknowingly snuck onto a container ship.
With the feline still onboard, it sailed all the way from Port Taranaki in New Zealand to the Maui B platform about 30 miles off the coast!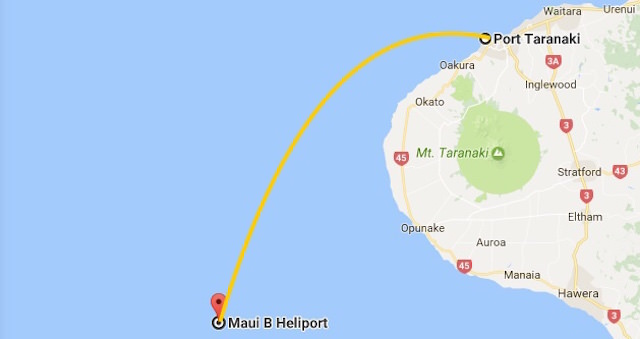 When the ship arrived at the platform, the cute calico emerged, much to the surprise and delight of the crew. They were instantly smitten, and appropriately named her Maui.
As you can imagine, they didn't have any supplies to care for a 3-month-old kitten, so after satiating her hunger with a little fish and milk, they made special arrangements for a helicopter to take her to the mainland. To ensure safe travels, they coaxed her into a crate they borrowed from a local vet with a little bit of bacon.
In addition to a free trip and a full belly, this seafaring sweetheart found herself a new forever family.
"Now one of the guys from the Maui team is taking her home. He looked after her when she was offshore and has convinced his wife they should keep her," said Shell New Zealand chairman Rob Jager in a story by Stuff. "Unless someone claims her," he added.
After arriving at the St Aubyn Vet Clinic in New Plymouth, New Zealand, the kitten was scanned for a microchip, but she didn't have one. Most likely, she's a stray.
Maui is being kept safe and sound at the vet, where it was determined that she was dirty and scared, but otherwise healthy. There, she'll be loved, cared for, and even a little bit spoiled until her forever family can bring her home.
Maui, you're a lucky girl! Thanks to the wonderful workers who showed Maui love and compassion, despite being a stealthy stowaway!
(h/t: Stuff)