Veronika, a cat-mom from Russia, had wanted a kitty for a long time when she found Yvette.
She began scouring adoption ads to find her new feline friend, when one day, she laid eyes on a unique kitten with distinct markings.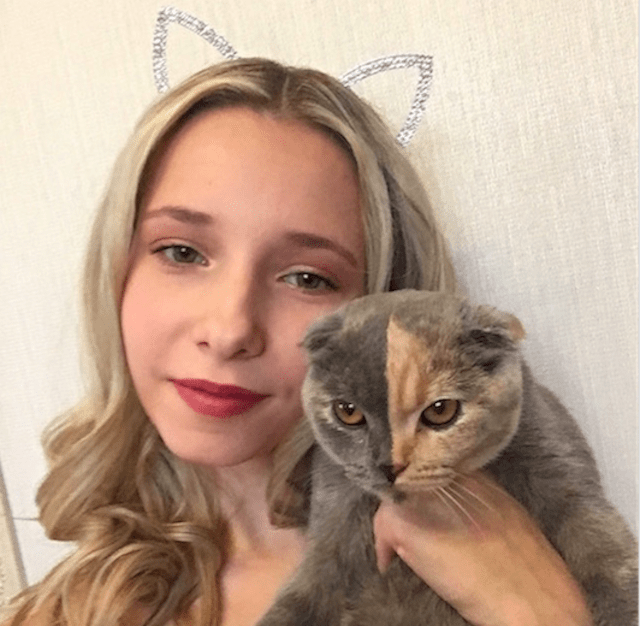 "I went every day and looked for new announcements and finally saw an amazing kitten!" she told iHeartCats.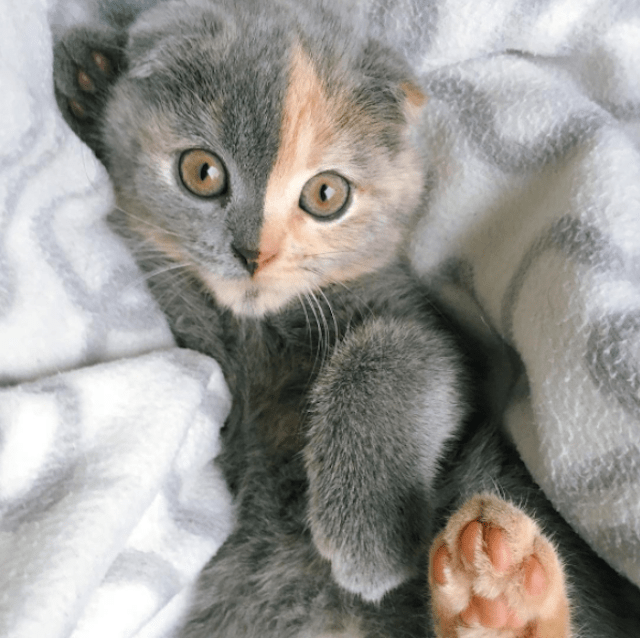 When Veronika went to retrieve Yvette – or Ivi, for short – she learned that the kitty's parents were Scottish Folds; one orange, one gray. Somehow, the genes carrying both their markings had been passed on to this special kitten.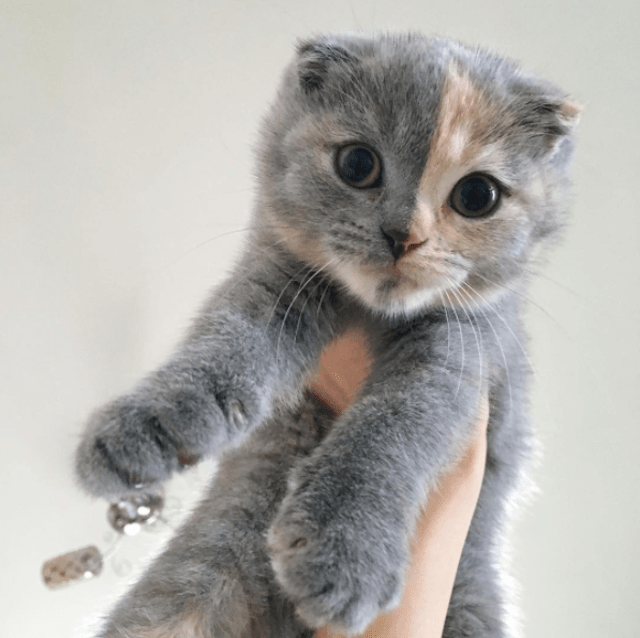 "There were several kittens, but this unusual color – only hers," Veronika said of Ivi.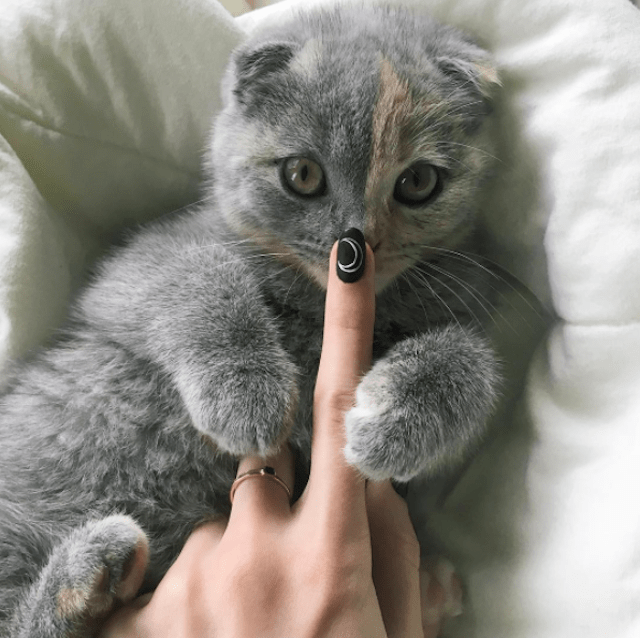 In addition to her good looks, Ivi has a beautiful personality. She's a "very affectionate girl" who is patient with children. She also loves making new friends and will never turn down a treat!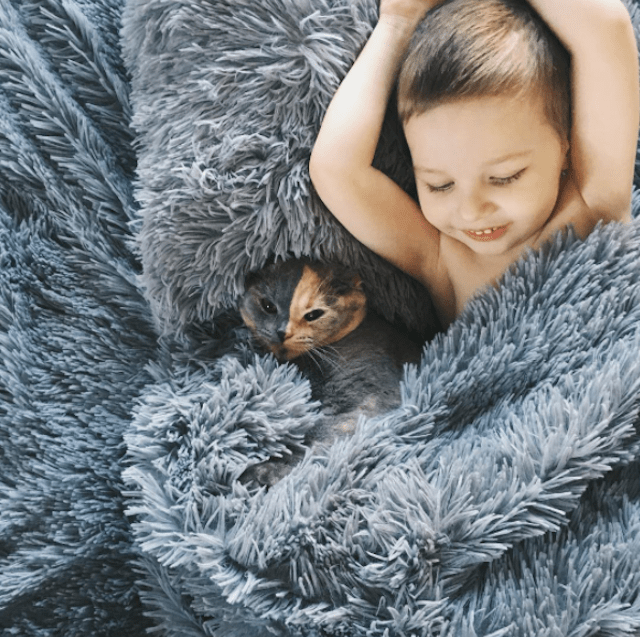 "Ivi always meets everyone at the doorstep and likes to steal food from the table," Veronika told iHeartCats.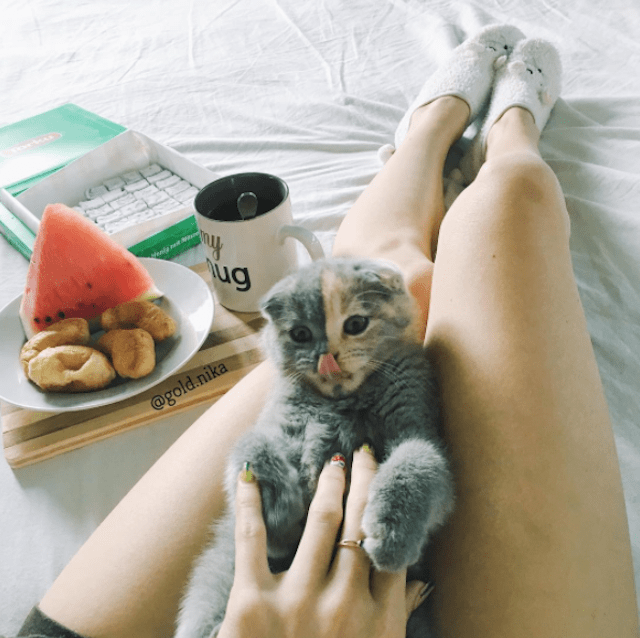 The kitty has become something of an internet celebrity, amassing over 11,000 followers on Instagram. Although she seems naturally photogenic, Veronika says that it can be tricky capturing her cat on camera.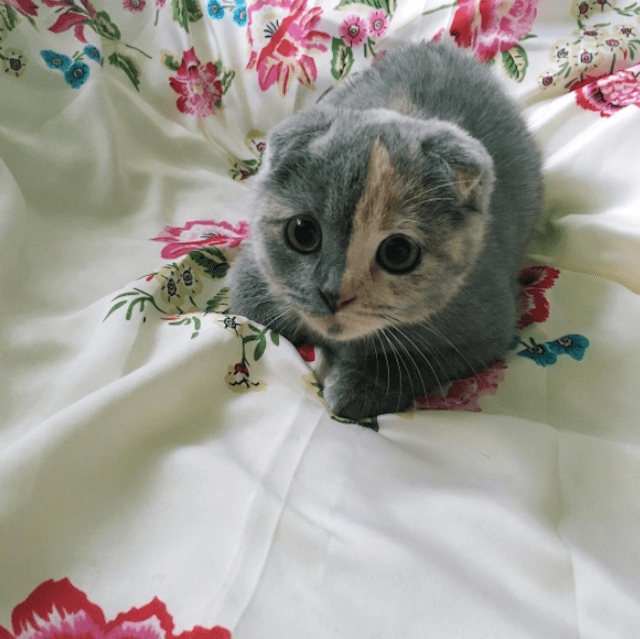 "To photograph Yvette beautifully is hard," she said. "She has a very hard look."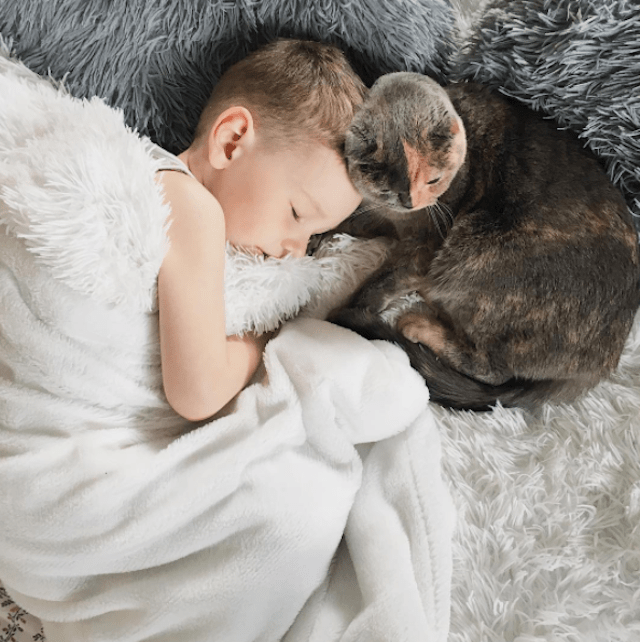 The cat-mom added. "Sometimes it [looks like] she wants to kill someone."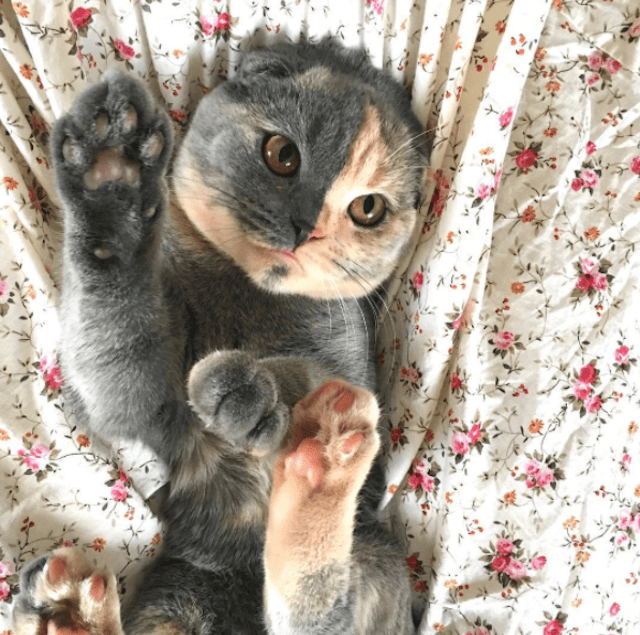 It's okay, Veronika. Anyone who's ever tried to photograph their cat can understand!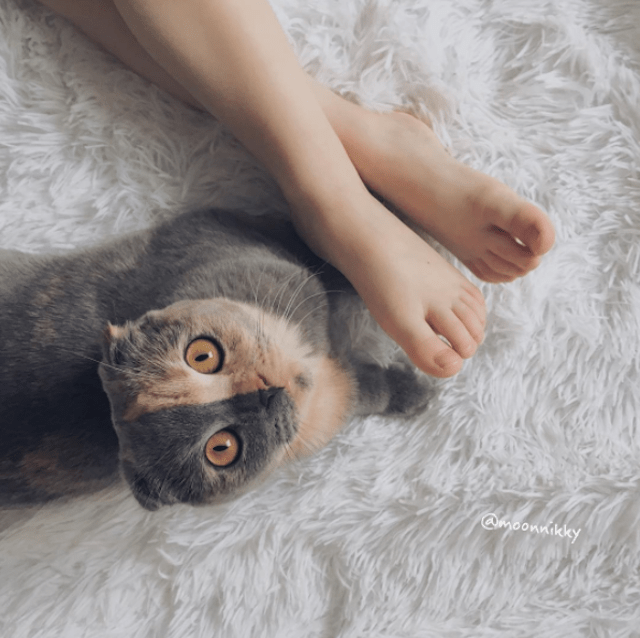 You can follow Ivi and friends on Instagram @gold.nika. Special thanks to Veronika for letting us share their story!