Part of each sale through the iHeartCats store is donated to Greater Good, which helps support various charities. Thanks to customers like you, happy endings, like the one below, are made possible. 
The Story Of 2 Stray Kittens From Guam –
As Told By Their Airman
"I found a litter of orphaned kittens in the woods behind a complex in Guam, buried under a pile of leaves and branches. They were in bad shape; very sickly and very tiny. I took them in and began to bottle feed them. Miri was so tiny – the runt. She refused to eat, and was extremely weak. I didn't think I was going to be able to save her. She required constant care. Jak, on the other hand, was the biggest of the bunch. I noticed right away that Jak and Miri were inseparable. Jak would sleep around Miri, keeping her warm, and they would follow each other around constantly.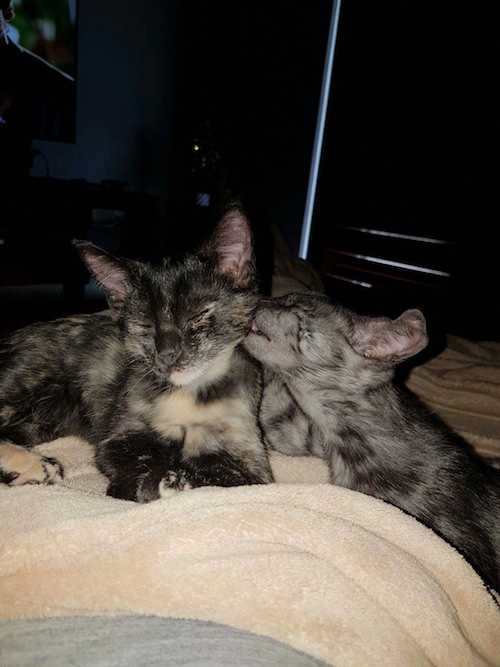 At the time, Miri was blinded by an infection in both of her eyes, while Jak was able to see out of one of his eyes that had not been affected by infection. Over time, Miri began to drink from the bottle on her own, and soon moved on to wet food with her siblings.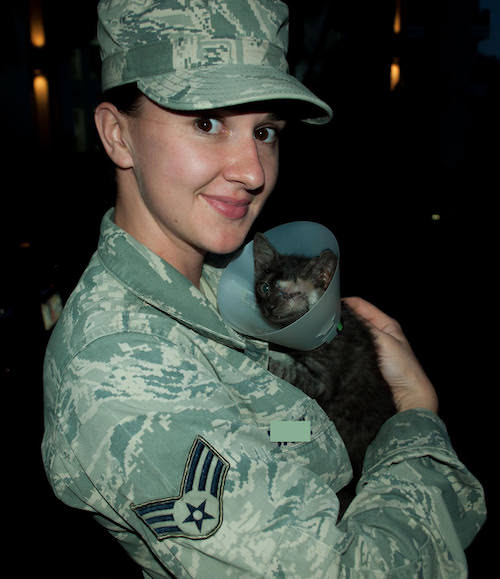 Now Miri and Jak are thriving and healthy. Miri's vision cleared up, and she is left with just slightly hazy eyes. Jak unfortunately had to have one of his eyes removed, due to the advanced infection. He doesn't let that stop him, though! These two besties are the sweetest, most loving cats I've met, and I absolutely adore them.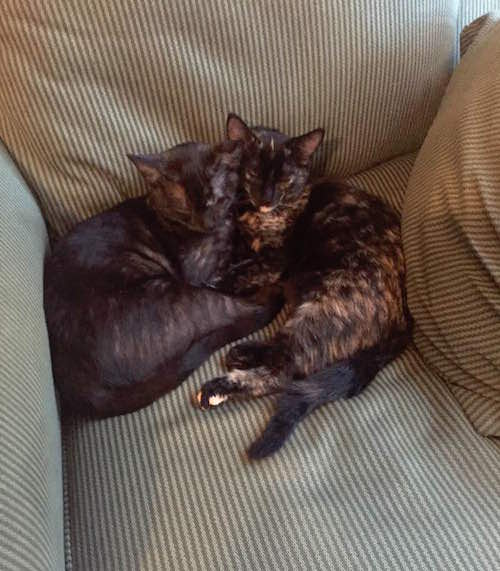 Here in Guam, stray animals run rampant. Animal cruelty is common, and dogs and cats are often seen starving or hit by cars. I look at these two kittens that I have invested so much time and love into, and I cannot handle the thought of them not finding loving, caring homes. They are both vision disabled, and won't be able to survive on their own if left out on the streets, like so many unwanted house pets here are. These two have found a special place in my heart, and the thought of leaving them behind when I head back is heartbreaking."
Both kitties traveled to San Francisco from Guam where they were fostered until their airman got home. Their eyes have gotten so much better in the past month, and they are reunited with their Airman Momma in South Dakota where they are happy and loved.
Every time you purchase one of these items, you help us contribute to Pets & Vets success stories like these!