A soldier named Justin was serving overseas in Romania when he met a little black kitten with a patch of white on his chest.
"I picked up this kitten weeks ago and he followed me to the barracks we live, on a semi-abandoned base," he said in a story by Love Meow.
All images reprinted with permission from Justin.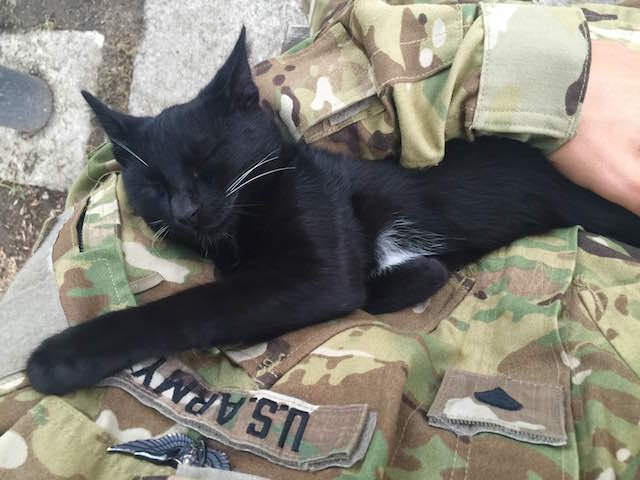 The kitten became attached to his new favorite human instantly. He loves lounging in the soldier's helmet, the closest thing to a bed he's ever had.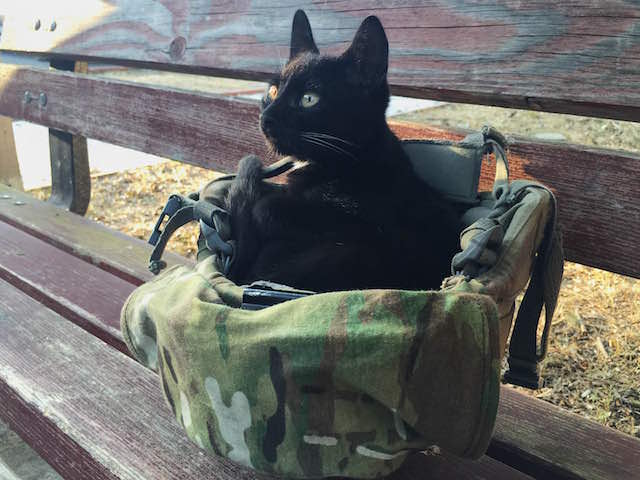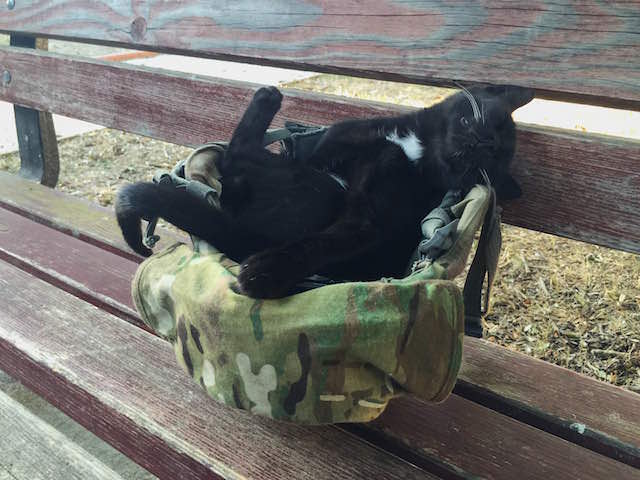 "There is a huge problem with strays in this country. They are everywhere. This little guy just took a liking to me,"Justin said in the story.
He also happily curls up on his human's lap at the end of a long day. For a soldier who is so far away from his roots, Salem gives him a tiny taste of home.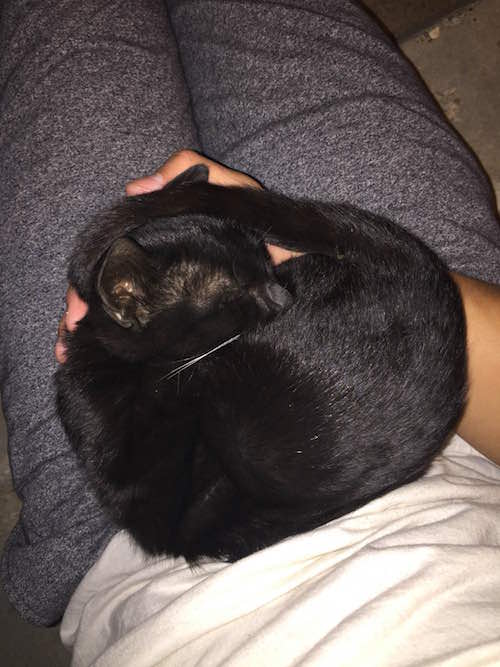 And Justin isn't the only soldier on base who enjoys the company of a new furry friend. "He isn't your typical cat, he has a lot of personality and brings joy to all the soldiers that live here," he wrote on GoFundMe.
The page was set up to raise money so that Salem can go home with Justin and live with him and his wife.
"It's a hard life–and winter is coming soon. Fleas and other aggressive stray animals threaten his wellbeing," he explained on the page. "Any left over money from his medications & flight to the USA will be donated to animal rescue charities."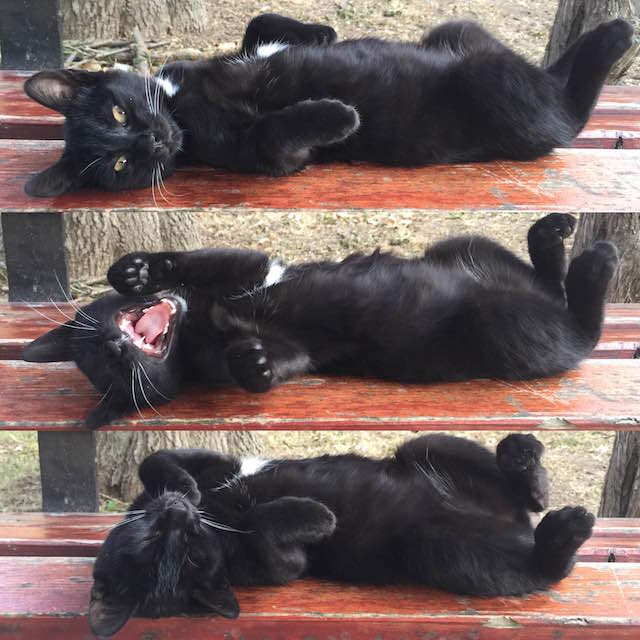 Justin told iHeartCats that in just a few days' time, Salem's GoFundMe page raised over $4,000! This more than covers the cost for the kitty to be vaccinated and flown across country borders.
In the meantime, "Salem has been happily staying with many other kittens at the clinic in town. The rest of the money after the flight will be donated to local organizations, and anyone else wanting to help the cause here in Romania can donate to Oana's Homeless Street Paws," Justin told us.
"Oana is the woman that took Salem in and got everything taken care of. I owe her for everything. Not only that, she finds kittens and abused or homeless cats every week. She even brought a group in the very day we took Salem to her," he explained.
We're thrilled to see this happy ending! Thank you for serving our country and helping strays in Romania…especially one very lucky black kitten!