When Sterre, who lives in the Netherlands, first adopted Minous, it took her a little while to come out of her shell. The 3-year-old Maine Coon/Birmese cross hadn't come from the happiest home.
"In the beginning, Minous was very shy and scared, but she got attached pretty quickly and started to sleep in my room," Sterre explained to iHeartCats.
To keep her calm and happy, the cat mom gave Minous some snuggly stuffed animals, which were her departed cat's favorite toys to play with. But she wasn't interested in any of them, except one: a horse!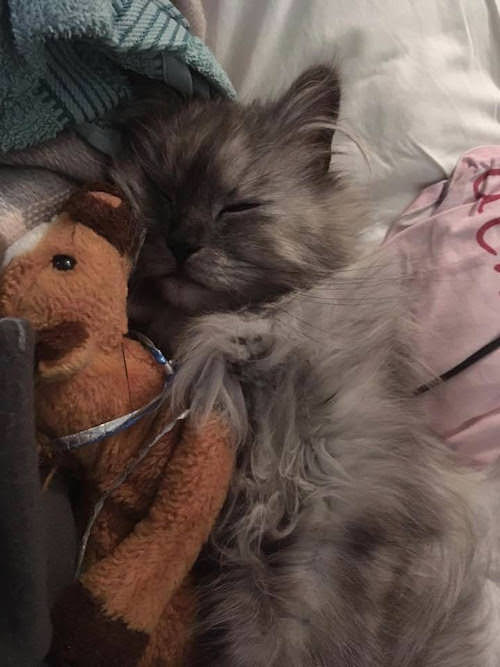 Sterre said that she had grown up with two cats in her family. Although one passed away while she was still young, she grew very attached to the other, who lived to be 21 years old.
"I got bullied a lot as a child and didn't have many friends, so I often talked to the cats," she said. "I missed my cat so much that my mum went looking for another cat."
That's when they found Minous, a fluffy gray kitty whose owners were looking to re-home her. She, too, was a victim of bullying, because she kept getting ganged up on by the other cats in the house.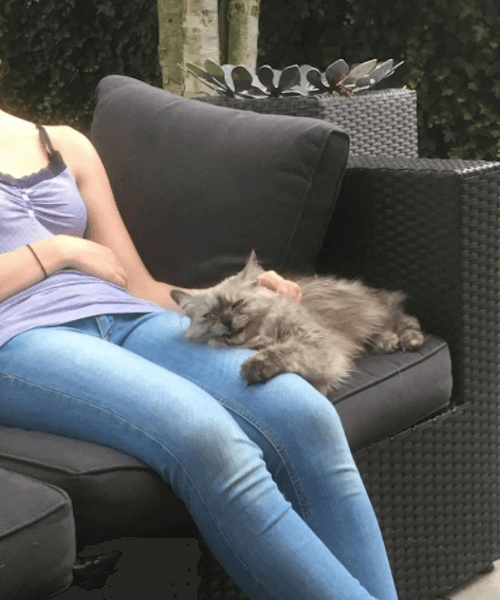 Although  Minous was an adult, she had not yet been spayed. Sterre says she was going to schedule the surgery once her new feline friend settled into their home. But one day, the indoor cat accidentally slipped out the door, and everything changed.
Thankfully, Minous was found walking down the street unharmed, and Sterre took her home. But soon after, the family noticed that something was different about her…
"A few weeks later we realized she was getting really [heavy], so we took her to the vet, he did a scan and found out she was indeed pregnant."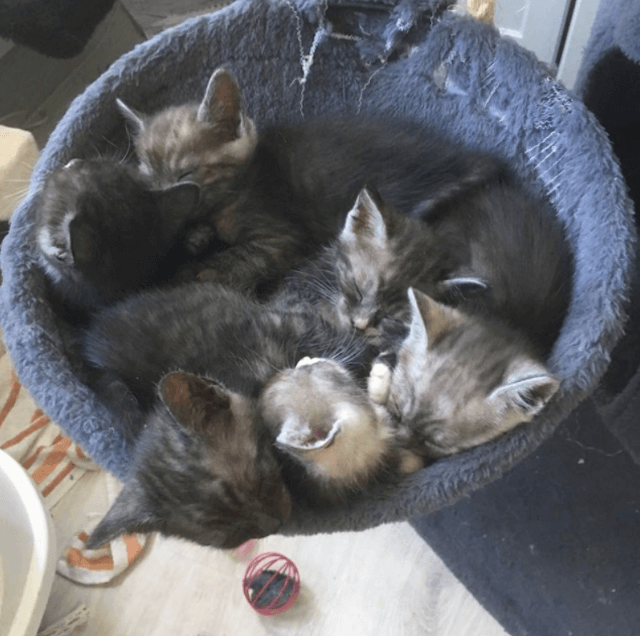 They were committed to raising the babies themselves, providing them with lots of toys – including the fuzzy horse that Minous once loved! The plushie remained a favorite among the feline family.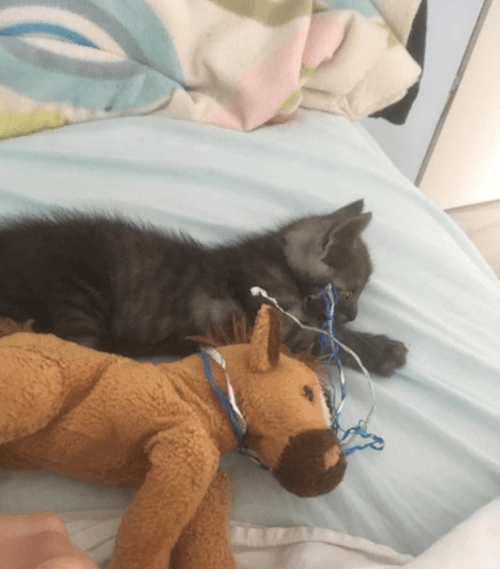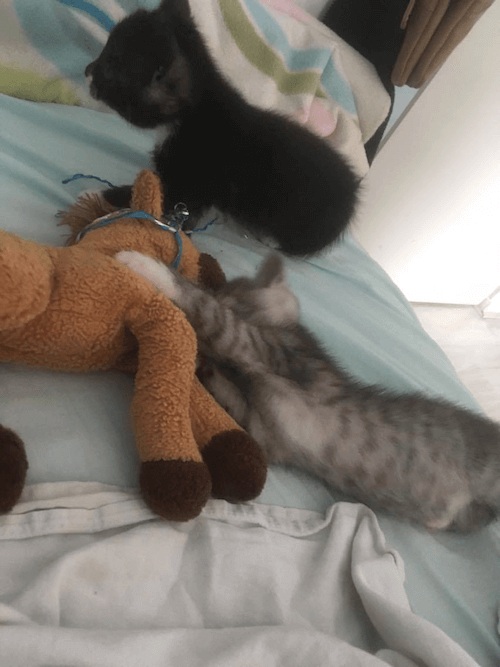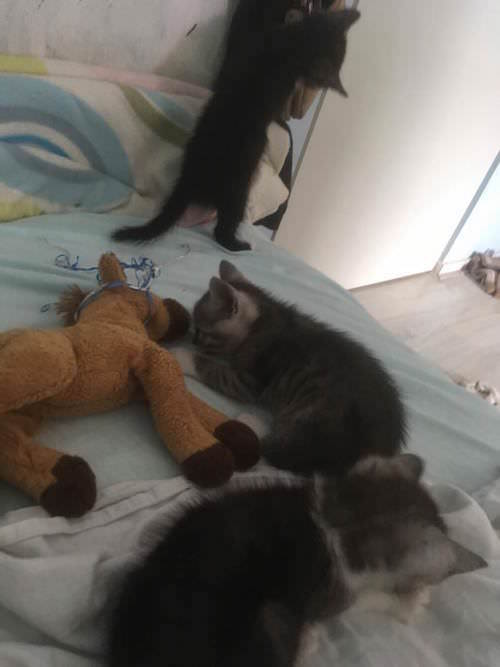 Although the litter was unplanned, the kittens are being well cared for and already have their forever homes lined up. In fact, Sterre and her family are keeping two, and her aunt is also taking some of the siblings.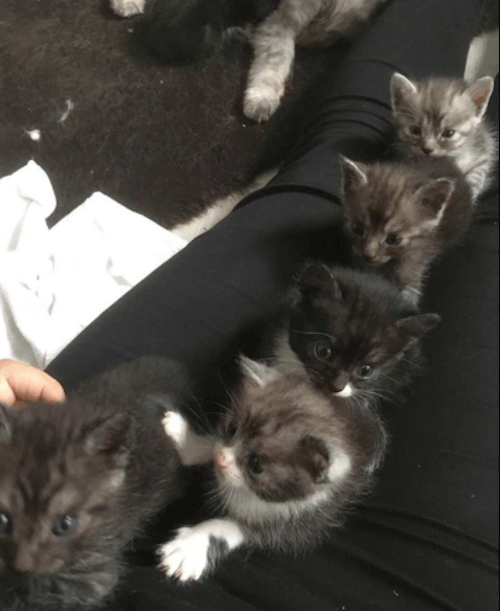 Sterre assures us that once they're ready, all the kitties will get their spay/neuter surgery. But although the kittens came as a "surprise," she says that raising the little family has been a wonderful adventure.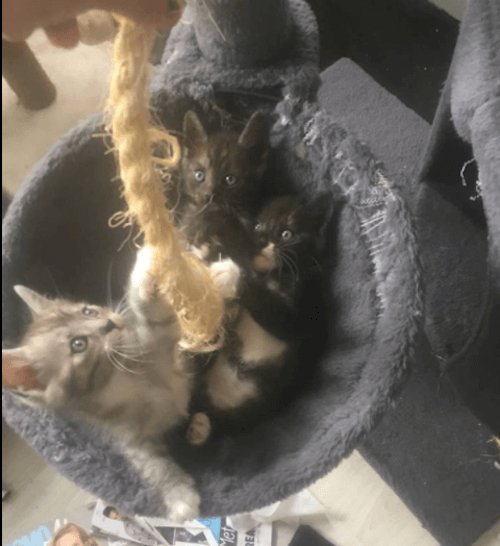 "Minous and her babies are the best thing that happened to me this year and I couldn't love them any more!" she told iHeartCats.
Although the kittens were unexpected, we're so glad that they're being cared for. It looks like the horse toy will stay with Sterre and her kitty companions, so they can continue to snuggle it for years to come.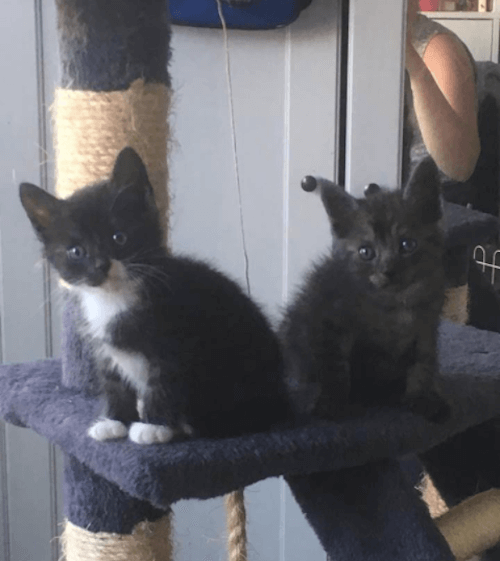 This adorable story has a happy ending, but it's also a friendly reminder why cats should be spayed or neutered – even if they (normally) remain indoors!
Special thanks to one of our loyal readers for letting us share this heartwarming story.