The Save Cats & Obliterate OverPopulation, Inc. (SCOOP) rescue in Cincinnati, Ohio received into their care a tuxedo kitty who was barely clinging on to life.
Rescue workers tried for a week to catch the injured kitty, who was in their feral colony. But she was hurt and terrified, and unable to eat or drink with a severely broken jaw. Finally, the rescuers' efforts paid off and they were able to apprehend the dehydrated, emaciated cat.
"Her injuries are very bad, and consist of holes in her back as well as a severely injured upper jaw. (Opened with bone fragments sticking out)," SCOOP wrote on Facebook.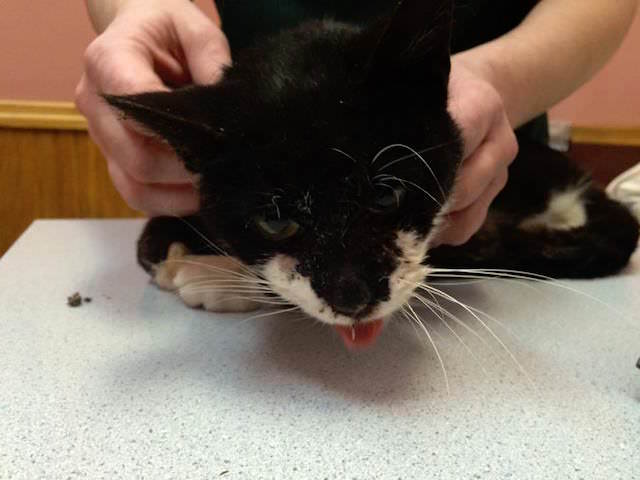 The kitty, who is thought to be 9 or 10 years old, was immediately put on an IV and Dr. Jennifer Jaax performed reconstructive jaw surgery on her shortly after. And despite all the pain and fear that this poor cat had endured, her lovable nature still shone through, and she was given a very fitting name: Sweetie.
The Sweetie and Jaax Facebook page posted this update:
"Sweetie is out of surgery. The damage was extensive and caused by blunt force trauma to the face, consistent with being hit with a very hard object or kicked. The holes in her back seem unrelated. No one can say for sure, but she was hit hard."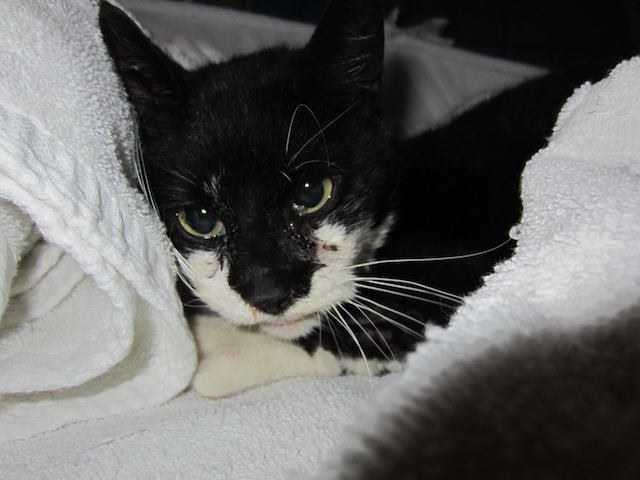 Poor Sweetie! No one is sure exactly what happened to this kitty. But as she continued to recover, she began to trust people more and more. Finally, her life had taken a turn for the better.
Then a month later, Sweetie gave everyone a huge surprise: she gave birth to a single kitten!
According to Love Meow, Sweetie had given no indication that she was pregnant. The baby was tiny–the size of a stick of gum–but miraculously, it was alive and had a fighting chance, despite all that her mother had been through.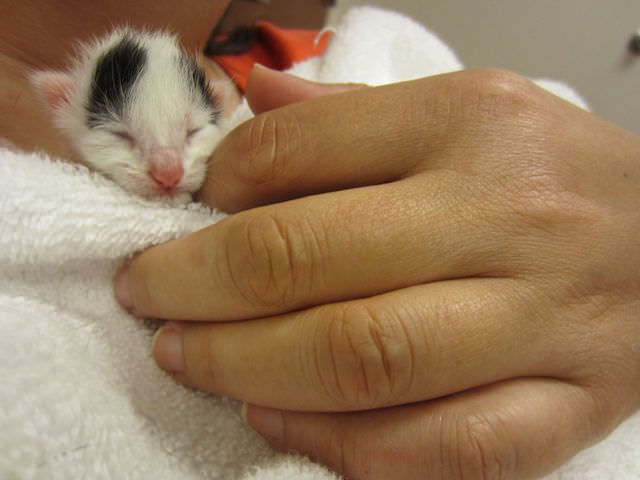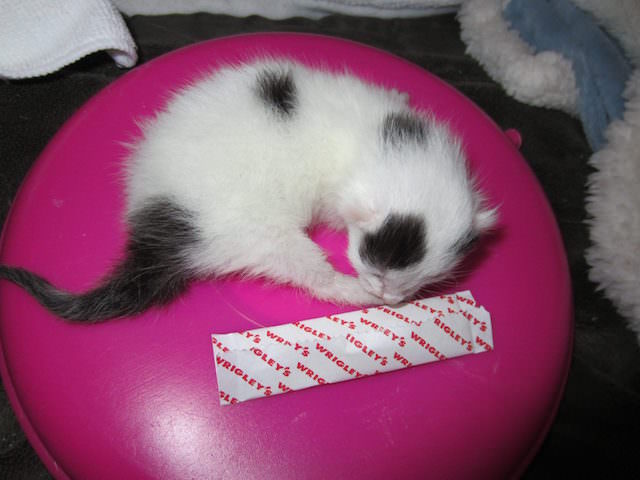 Although she was regaining her health, the new mama couldn't produce any milk. But with the help of rescue staff, they were able to feed the newborn around the clock.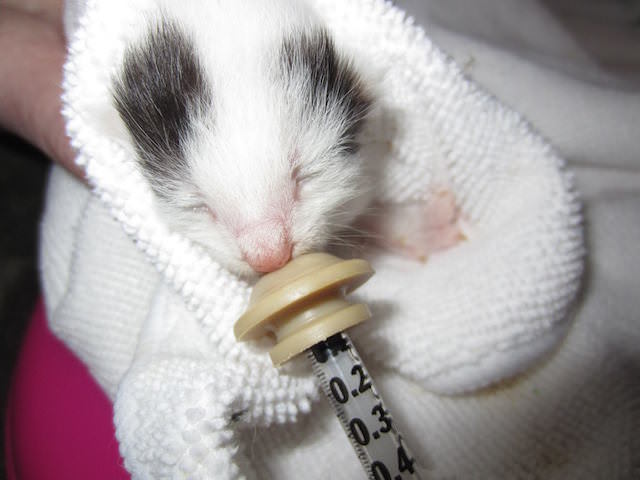 And when mealtime was over, Sweetie was there to clean, cuddle, and warm her baby.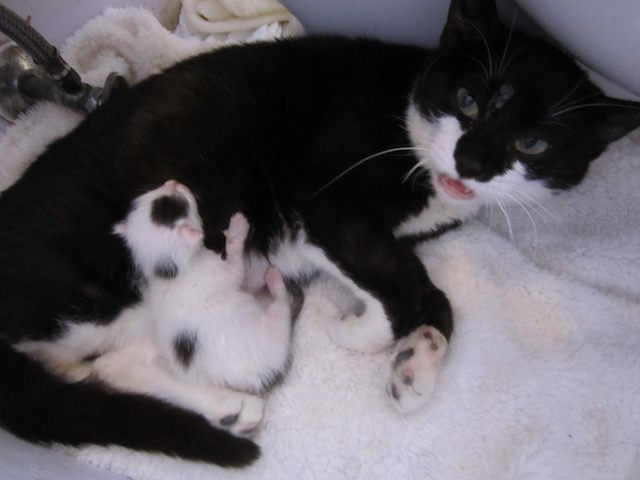 The kitten was named Jaax, after the doctor who saved her mother's life.
"Most mother cats instinctually would reject a kitten they can't feed. Not Sweetie though. She puts her own recovery and pain aside to love and care for her little guy," the rescue posted on Facebook.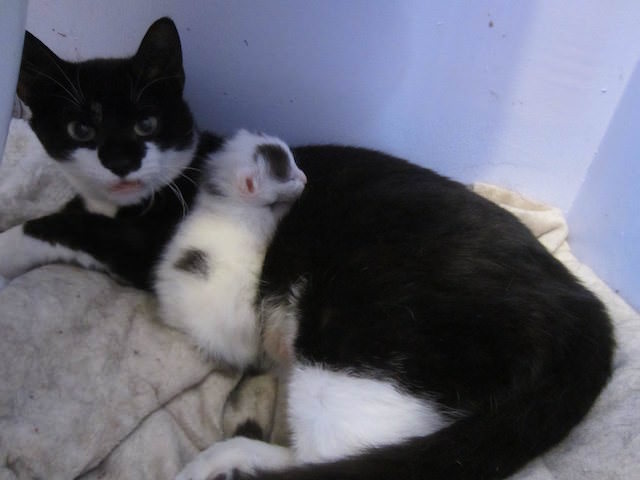 Miraculously, both mama and baby were able to beat the odds. Sweetie's rescuers think that little Jaax gave her the will to live.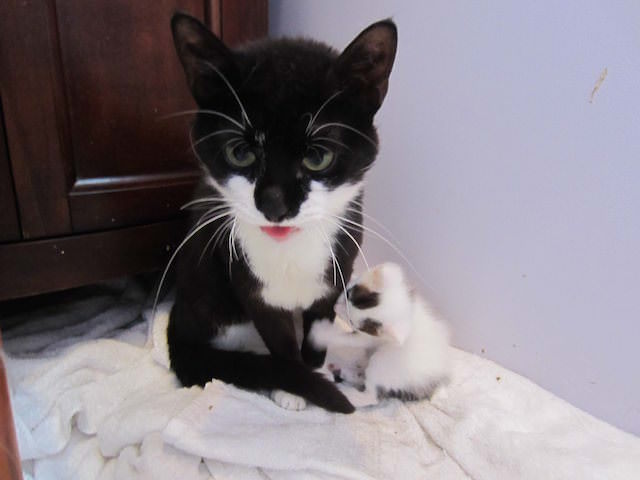 Barb Wehmann, executive director of SCOOP, Inc. gave Love Meow an update on Sweetie and her now 5-month-old kitten.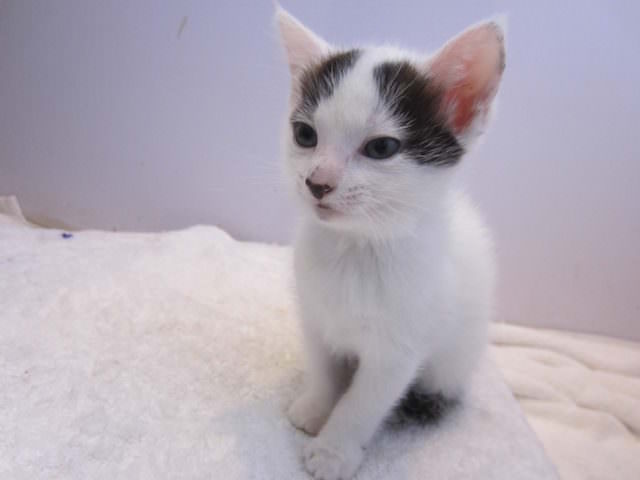 "Sweetie just had her second mouth surgery and is also doing well at 8 pounds now (she was 4 pounds when she arrived to us). She is estimated to be 9 or 10 years old," she said. "We feel that Sweetie's will to live was tied closely into saving her kitten. Jaax is five months old and Sweetie never lets the kitten out of her sight."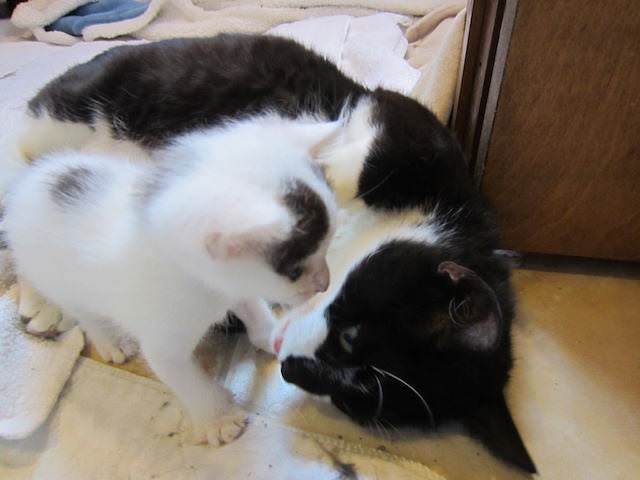 We also reached out to Wehmann to see what the future holds for this mother and daughter once they've recovered.
"SCOOP has a special needs sanctuary with many dozens of cats who could not be returned [to the outdoor colony]," she explained to iHeartCats. "We're unsure if these two will leave us, but if they become adoptable they will not be separated."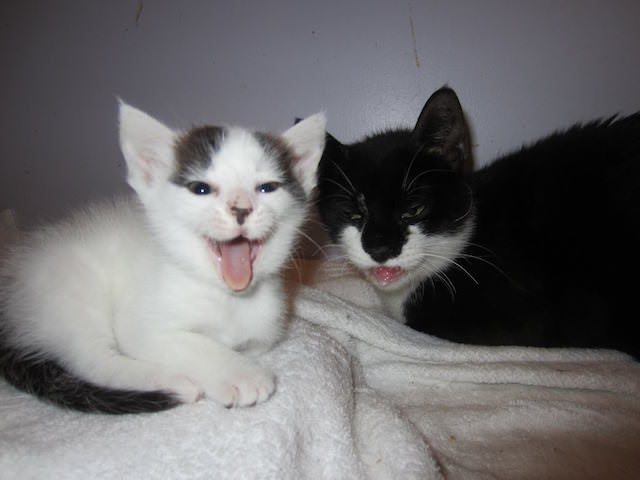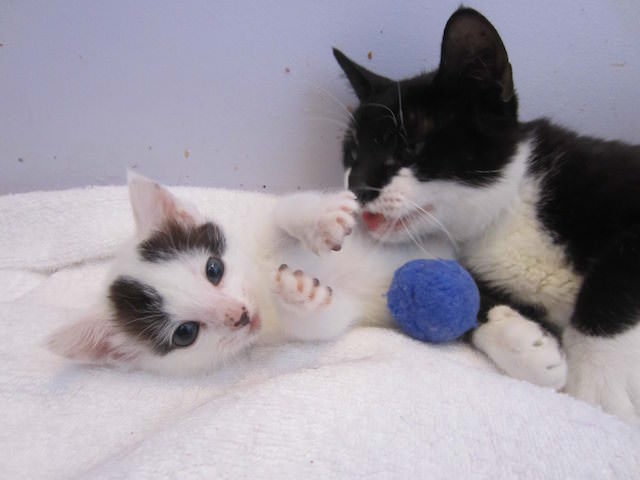 What a beautiful story! We know that SCOOP will make sure that Sweetie and Jaax will live their best possible lives, and best of all, they'll always be together. Thanks for all the wonderful work that you do!
You can see more about Sweetie and Jaax on the SCOOP Facebook page  or the Sweetie & Jaax Facebook page, which is dedicated just to them!
Update:
Sweetie is still recovering and Jax has gotten so big! We're glad this mother and daughter duo found their way into safe, loving hands!