Cat lovers across America can see exhibits that display to cat artwork and feline history. But have you ever wondered why there aren't any museums dedicated to the majestic and well-loved house cat?
Wonder no more, because The American Museum of the House Cat has just opened in Sylva, North Carolina!
In his retirement, Dr. Harold Sims – also known as the "Cat Man" –  has dedicated his time and extensive collection of cat artifacts to honor the beloved house cat and support his no-kill shelter.
The former biology professor said his love for felines developed in adulthood. "I have always had a love for cats but could not have one as a child as my father raised dogs," he explained to iHeartCats, saying they feared the dogs may have hurt felines.
But years later, he got his chance. "My wife and I purchased a Persian kitten from a breeder because I knew nothing about animal shelters," he recalled.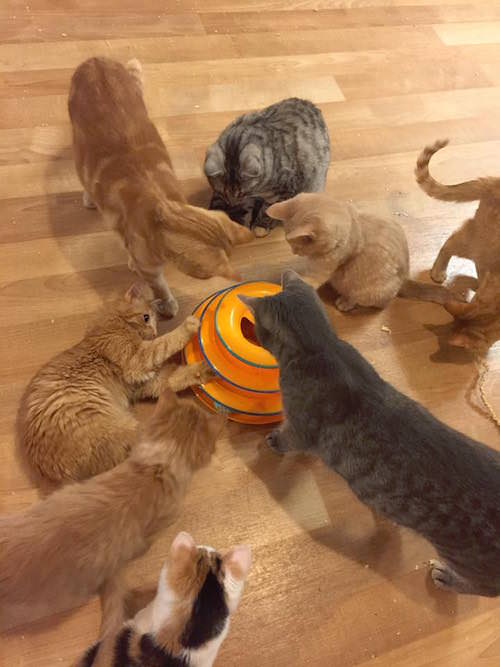 Dr. Sims said the kitty was a "great cat" and lived until the ripe old age of 19, but the cat lover has since become passionate about rescue.
"Just before I retired I volunteered at a shelter and found I loved trying to match people with a cat," he told us.
But there was one thing he didn't like about the place he volunteered. "The shelter I picked and supported turned [out] to be a 'kill shelter' when it opened, so I started a cats-only shelter of my own," he said.
That's when he founded the no-cage, no-kill Catman2 shelter in 2oo2.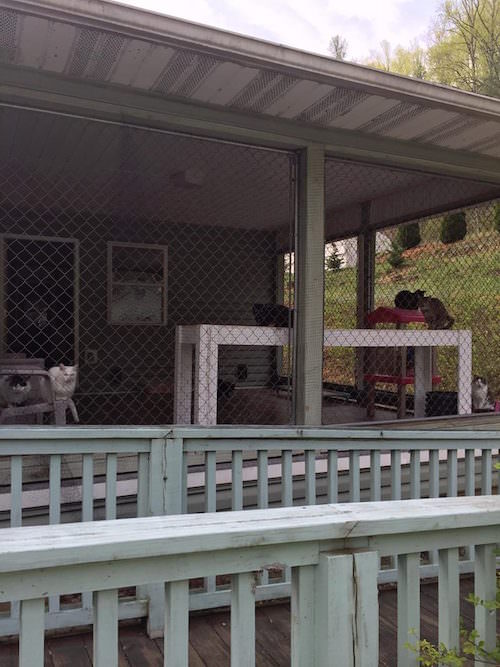 From there, his love of the feline kind grew, and so did his collection of kitty-themed artifacts.
"Collecting items related to cats started soon after and it became a hobby and an obsession," Dr. Sims said. "I'd always liked to visit museums [and] found there were no [house] cat museums in America."
So, he scouted out a location where he could share his unique cat collection with the world while helping homeless kitties find their forever families. The American Museum of the House Cat was established, about five miles away from the Catman2 shelter.
"Now I hope the museum will help support the cat shelter," Dr. Sims told iHeartCats, explaining that all the items on display are his own and were not purchased with money raised by the museum.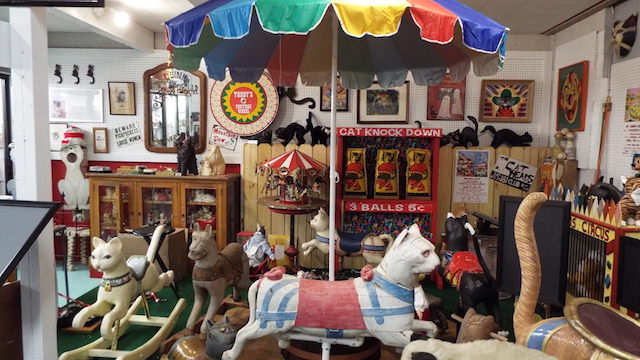 "I will not take salary for my time and efforts nor will it repay my investments. If all works well I hope the museum will be run by the Catman2 Inc 501 C3 corporation to support the shelter into the future," he said.
Guests who visit the American Museum of the House Cat are able to see one-of-a-kind items that include antique cat toys, rare hand-carved carousel cats, and a Medieval petrified cat that was uncovered in a chimney in England. There's a display of paintings that include pieces by Andy Warhol, and a bronze cat goddess statue dating back to 600 B.C., according to Romantic Asheville.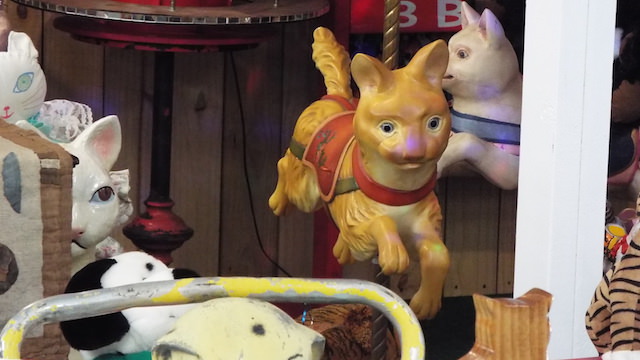 "I found the petrified cat at an auction," Dr. Sims told iHeartCats. "Other items came from auctions, yard and estate sales, and my addiction to eBay. The search goes on."
A story by Smithsonian.com explains that the Cat Man has rescued over 3,000 cats though his shelter, and that number continues to grow.
Dr. Sims says that their next project is to install a TV in the museum that live streams the kitties in the Catman2 shelter.
He hopes that the museum opening will bring more attention to cat rescue, as well as start shaping shelters to better serve cats.
"My next dream is to make all animal shelters stop keeping adoptable cats in cages and allow them to roam in open space," he said.
If you live in the area or you're just traveling through, make sure to stop by the American Museum of the House Cat in Sylva, 4704 US Highway 441, just south of Dillsboro, North Carolina. Locals will notice that it's located in the former Old School Antique Mall.
The museum is open Tuesday through Sunday and tickets are $5.00 for adults and $2.00 for children under 12. For more information, check out the museum's website and Facebook page.
You can also donate money or goods to the Catman2 shelter by clicking here.
We want to thank Dr. Sims for taking the time to share about his endeavor, and wish him the best of luck. But we're sure it'll be a success; can you get any better than a cat-themed attraction with a good cause?