Part of each sale through the iHeartCats store is donated to Greater Good, which helps support various charities. Thanks to customers like you, happy endings, like the one below, are made possible. 
Cobb the kitten was named for the business where she was found, an old-fashioned general store in Fort Pierce, Florida called P.P. Cobb. The business owners happened to be repainting the building's trim dark green when the 5-week-old kitten turned up.
Cobb was rescued by Elinore's Dream/Operation CatSnip with her ginger hair covered in thick green paint.
After painstaking hours over several days, volunteers successfully returned Cobb to her natural orange color using vegetable oil.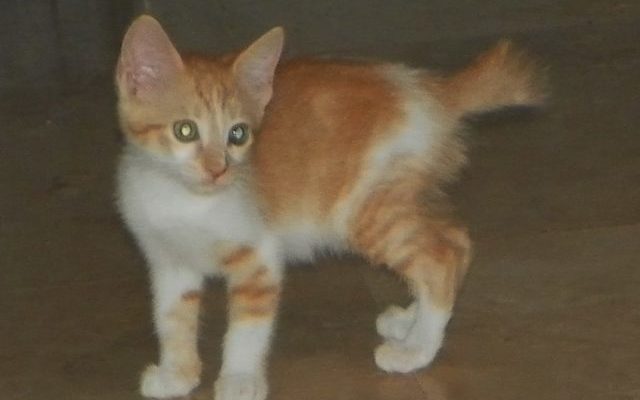 She spent a few weeks recovering in a foster home before being adopted into a loving family where her new humans are careful to keep Cobb away from fresh paint!
Her rescuers are recipients of healthy food donations provided by GreaterGood.org's Rescue Bank program. They told iHeartCats:
"When GreaterGood.org's Rescue Bank provides us with food and litter for our felines, more of our resources are available for the spaying and neutering of community cats, which is our primary mission."

– Elinore's Dream / Operation CatSnip
When you shop at the iHeartCats store, you help make stories like these possible!