Part of each sale through the iHeartCats store is donated to Greater Good, which helps support various charities. Thanks to customers like you, happy endings, like the one below, are made possible. 
Rescue Rebuild headed to Lewisburg Animal Shelter in TN and helped get their Shelter Volunteer Cat Program up and running. And wow is it going now.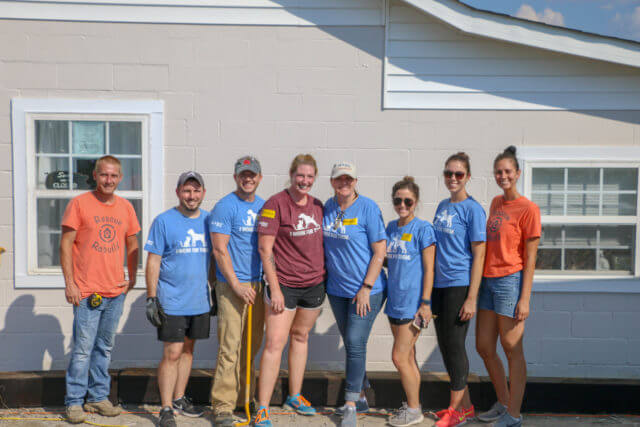 Most of the county and nearby residents know that the Lewisburg Animal Shelter is a dog only facility and that they do not take in stray cats. However, on occasion, the shelter gets calls asking if they have cats to adopt out. After enough calls from interested adopters, they decided to give a cat program a try. The Rescue Rebuild team is always so excited and happy to work with shelters that are trying to add new programs that better the lives of homeless animals.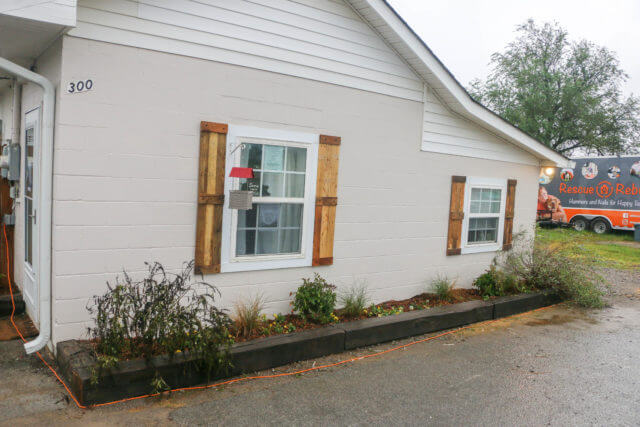 Rescue Rebuild constructed a brand new catio and converted an old office/closet into a cat room full of enrichment. Lewisburg Animal Shelter started their Shelter Volunteer Cat Program by using what they had. What they had was a small storage closet in which they could hold up to four cats in individual cat cages. While this worked for a little while, it just was not ideal.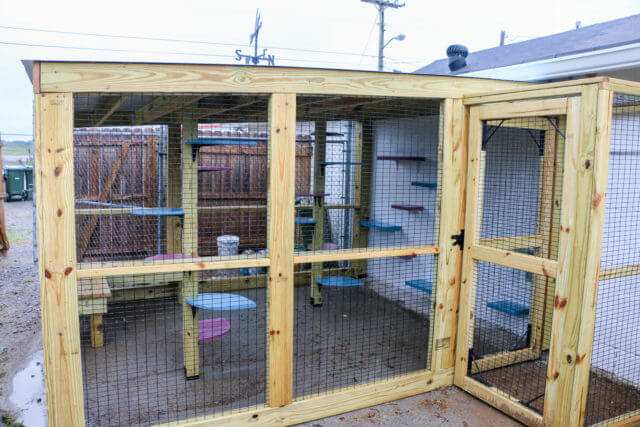 The cat room now consists of scratching posts, perches, bridges and cubbies. Their cats are probably most excited about their new door to the outdoors. With a catio attached, they can go outside in their screen in area and feel the breeze, see the sun and watch all the birds and insects flying around nearby. Since Spring 2017, the shelter has found furever homes for 16 cats. Now that they have a proper catio and cat room, their cats will become more adoption ready at a faster pace, thus hoping to help their adoption numbers increase.
With some extra time to spare, Rescue Rebuild was also able to spruce up the front of the building by repainting it, installing pallet shutters and adding a new front door. To finish up this program, the team also redid the front and side gardens, adding color and more greenery. Time to go adopt a cat, or two, now!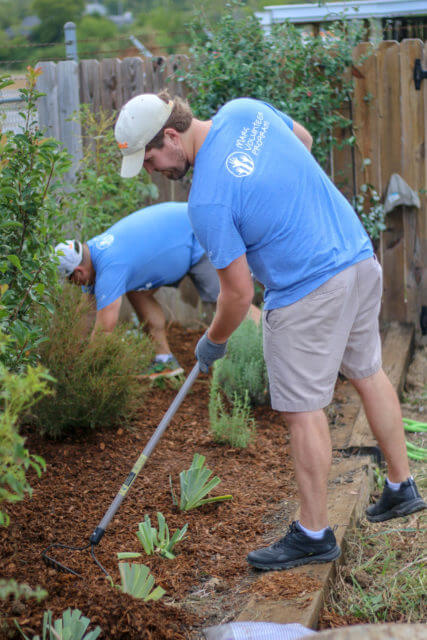 When you buy Rescue Rebuild items from the iHeartCats store, 20% of your purchase will help fund projects like this one that helps get shelter animals into homes!