You may remember Casey Christopher from a story we did a couple weeks ago. The Los Angeles-based photographer, who specializes in taking pictures of pets and babies, volunteers to take professional shots of shelter cats in order to help them get adopted. In particular, likes to focus on cats that may have an even harder time finding forever homes, like black cats and kitties with special needs. Her latest series is called "The Beauty of Blind Cats."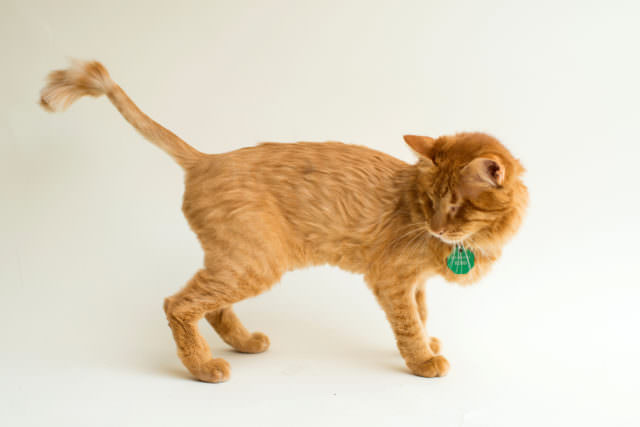 She told iHeartCats:
I had grown particularly attached to a handsome orange cat named Regis, who was surrendered to the West LA Animal Shelter in April. He had huge, cloudy eyes and was suffering from glaucoma. He was very lucky because Best Friends Animal Society agreed to take him and he received surgery, in which his eyes were removed. Since then, I have had a particular interest in blind cats and when I learned that a rescue group for cats with special needs called Milo's Sanctuary not only existed but had taken Regis in, I knew I had to work with them.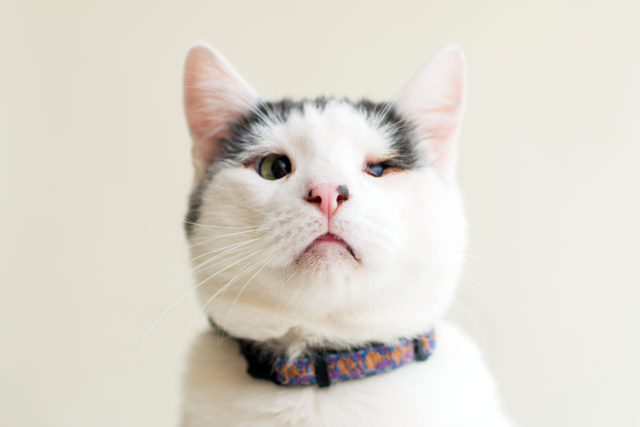 As she become more involved with Milo's Sanctuary, she also became more involved with some of the felines that needed extra care. One is Sir Thomas Trueheart, a cat who, despite having half of his face burned off, is one of the sweetest kitties she's ever met. Casey set up a GoFundMe page in hopes to help pay for his expensive care.
"I want this photo series to show that blind cats are just as awesome as any other cat," Casey told iHeartCats.
"Their inability to see is no reason for them to be considered un-adoptable and definitely no reason for them to be euthanized."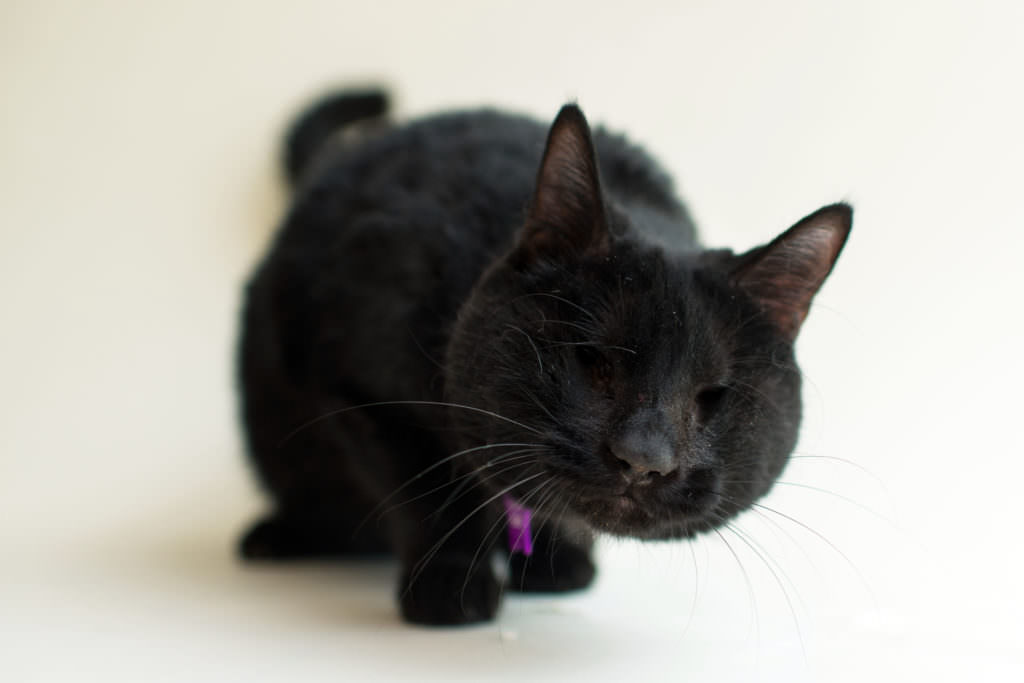 "Blind cats are just as curious, playful, and beautiful as a sighted cat and their unique appearance should be celebrated."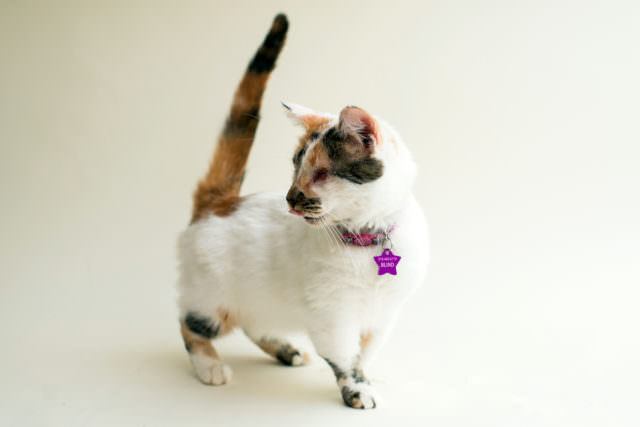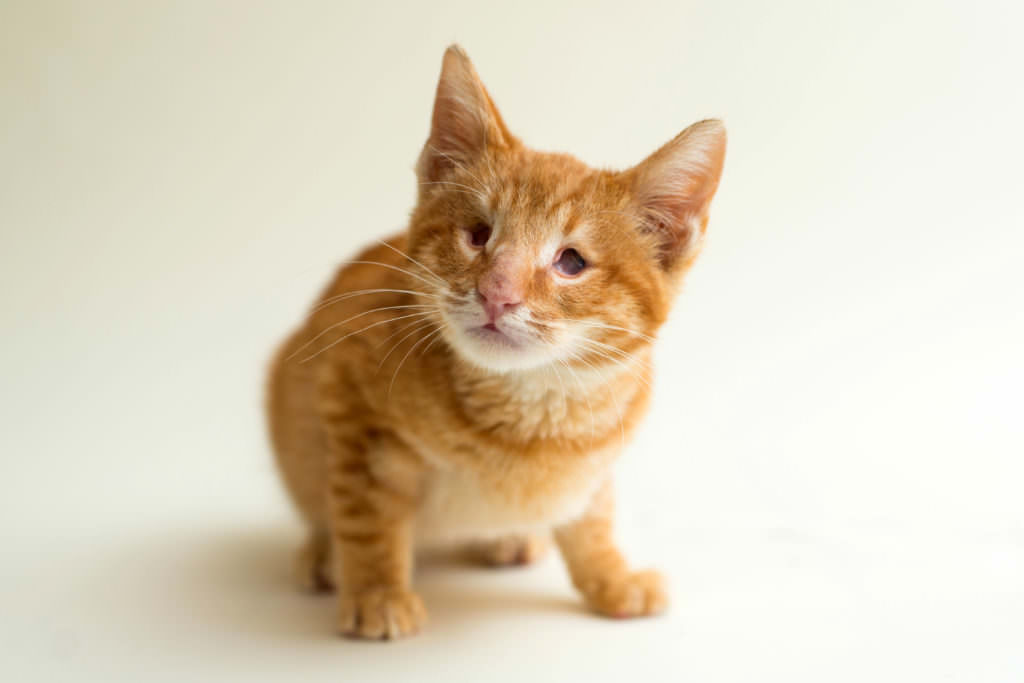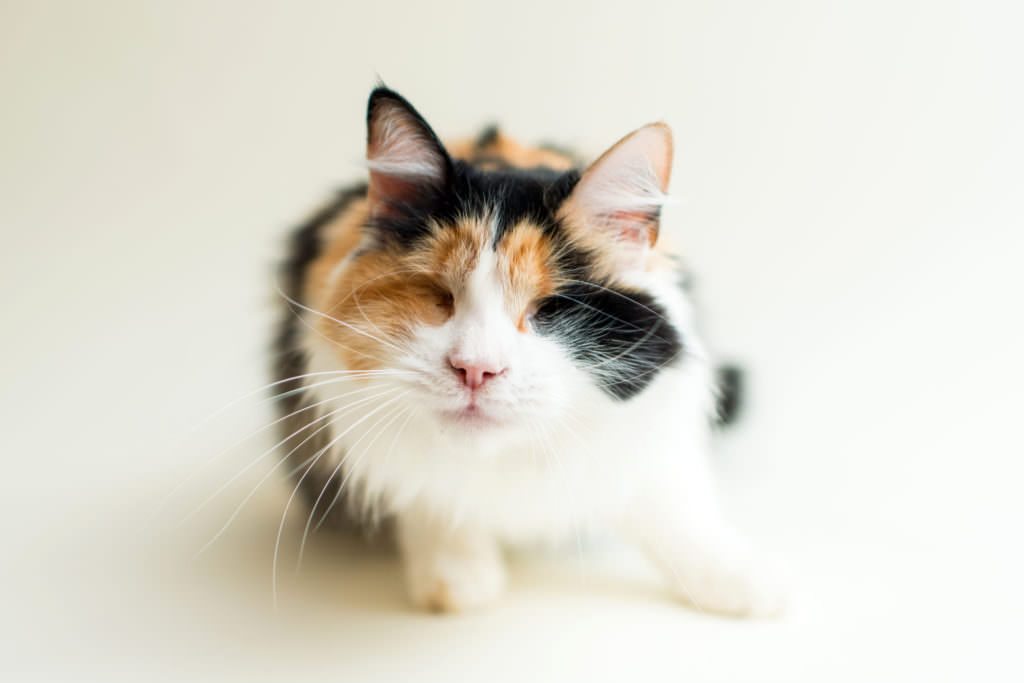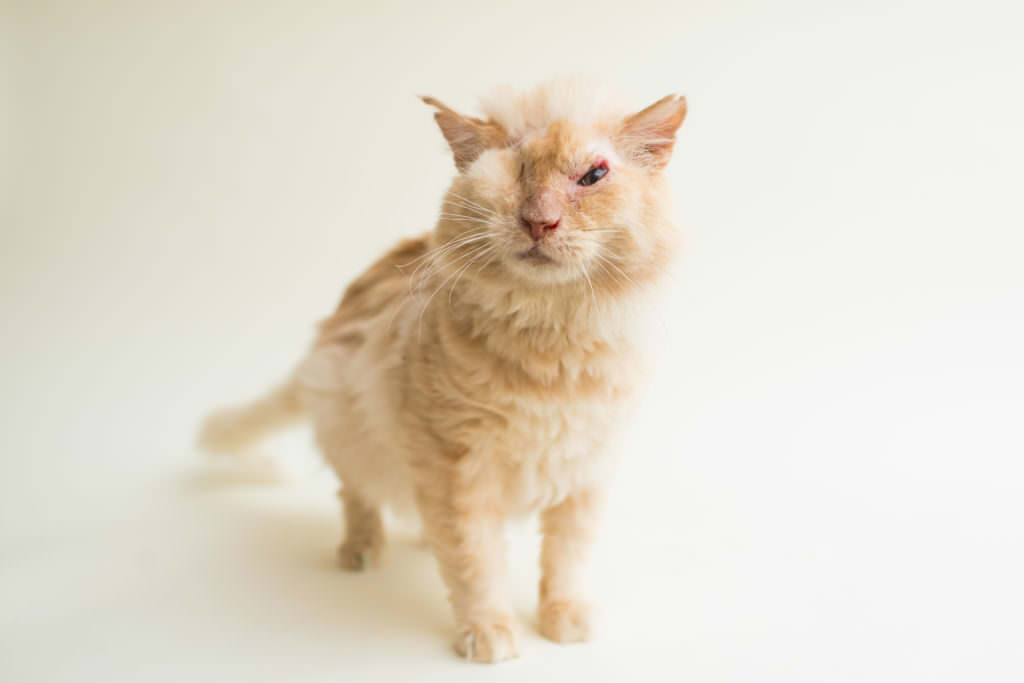 We love that this photographer is using her talents and passion for animals to make a positive difference. She even offers her clients a discount with proof that their pets were adopted!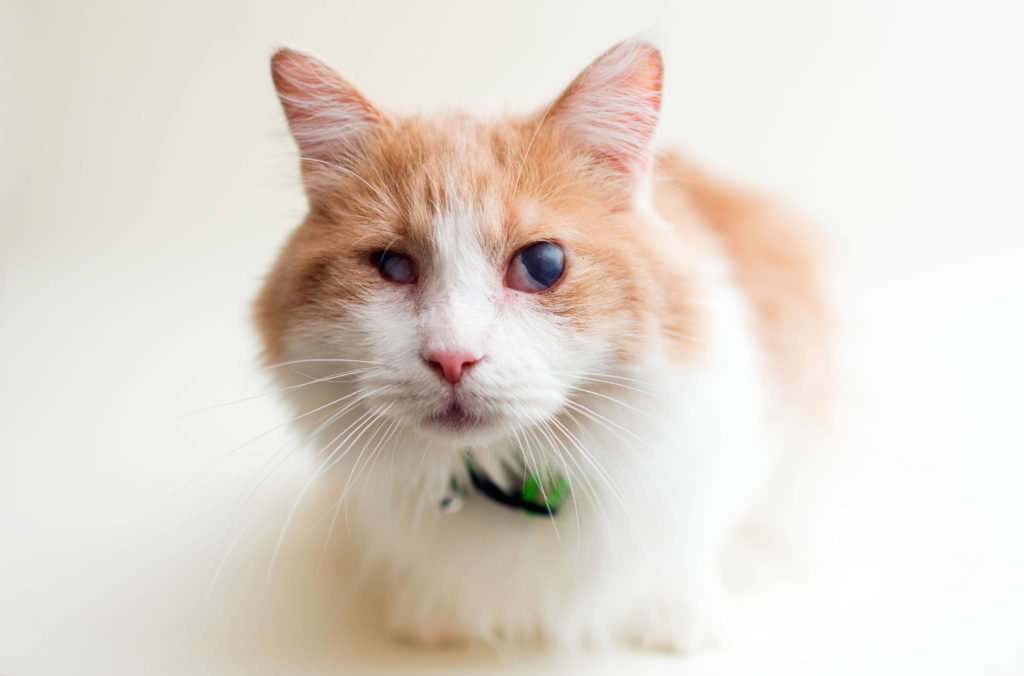 To find out more about Milo's Sanctuary, a nonprofit rescue for cats with special needs, visit their website at milossanctuary.org.
You can also view more of Casey's work on her Instagram @ImogenTheKitten, and caseyelise.com. If you're in the Los Angeles area and have pets that need their portraits taken, you know where to go!
Special thanks to Casey Elise for letting us share her amazing work!