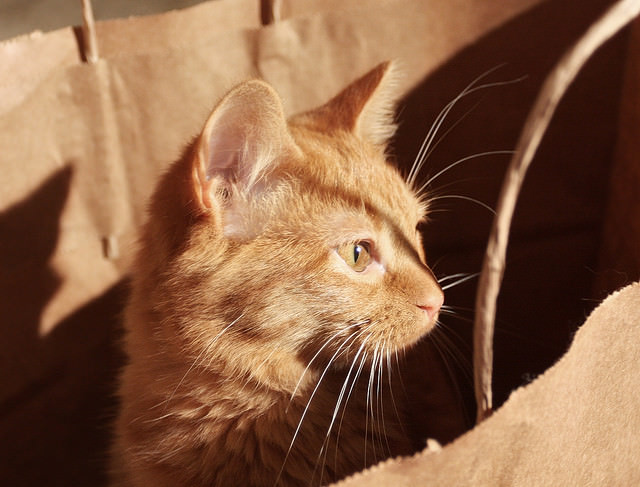 When the International Cat Care group noticed they were receiving a large number of inquiries about cats having seizures in response to high-pitched noises, they asked Mark Lowire, MA VetMB MVM DipECVN MRCVS and Laurent Garosi from Davies Veterinary Specialists and Robert Harvey from the UCL School of Pharmacy, London to investigate.
The International Cat Care is a non-profit group dedicated to helping people take good care of every cat, whether it's owned or unowned. Formerly the Feline Advisory Bureau (FAB), they have been raising the standard of treatment and care of cats by professionals and owners.
"At first we said we had not heard about anything like this before," Lowrie says. "However, on looking into the problem we realized it was a very common problem that veterinarians knew very little about. This gave us a reason to find out more and we named the condition feline audiogenic reflex seizures (FARS)."
The Study
Interestingly, this phenomenon is not just in cats, but people too. In both cases not much is known about why sounds can trigger an epileptic seizure. The study set out to correct this.
"With the help of International Cat Care, we found owners of cats with suspected noise-induced or audiogenic seizures," Lowrie explains. "These owners were asked to complete a questionnaire with the aim of using this information to help cats with FARS and ultimately see if this could be useful to help people who suffer from this difficult condition."
The Results
Before the study, they had known the following noises to be some of the most common triggers:
Chinking or tapping of glass
Computer keyboard tapping
Computer mouse clicking
Paper or plastic bags crinkling
The sound of cutlery on a ceramic plate when eating or preparing food
Candy wrappers being opened
Foil crinkling
The sound of Velcro
Eating chips
Clinking of coins
However, some new noises have come to light through thier research that can provoke seizures, says Lowrie, including:
Opening presents
Turning the pages of a newspaper
A mobile phone ring
Texting
Running water
The clicking of a piezo lighter for a gas stove
The sound made by igniting the gas hob
Firewood spitting
"There have even been some more unusual triggers such as walking on a wooden floor with bare feet or squeaky shoes; the short sharp scream of a young child; and even the sound created by a dog scratching her neck and jangling her collar," continued Lowrie. "The features of these noises were that they were all high-pitched and relatively quiet sounds that would be hard to avoid in daily life around the home."
While the study was on both purebred and non-purebred cats, they found that the Birman breed was over-represented as was older cats, with the average age of onset being 15 years (icatcare.org)
Why Are Cats So Sensitive?
We all know cats can hear well, but is that really the only reason these every day noises can cause seizures?
"Cats have an ultrasonic hearing range, allowing them to catch mice that communicate with each other in this ultrasonic frequency range – a frequency that we are unable to detect," Lowrie explains. "Many of the domestic noises found to precipitate seizures have a high component of ultrasonic frequencies. Therefore they may sound innocuous to us but to cats sensitive to these frequencies they actually sound more startling."
For those of you with dogs as well, Lowrie said they are not aware of noise-induced seizures in dogs yet, but they hope these studies will also help dogs that suffer from similar conditions.
Maybe it has something to do with the range they hear – it's not as high as cats.
Hope For The Epileptic Cat
Now that they know what is causing these seizures, the team is working hard to come up with solutions. Unfortunately, with a wide-range of noises you have to make every day, avoidance is not one of them.
"The noises are so common place and hard to avoid that this is impossible," says Lowrie.
Instead, they are working on a cure for the condition. And while they have not found a drug that will cure it, a second study will be published soon that suggests levetiracetam works well to manage the condition.
"Our experience is that this medication can completely rid a cat of these sound-induced seizures including the myoclonic twitches, with one owner stating 'levetiracetam has truly been a miracle drug for my cat,'" he says.
The best thing for owners to do if they see their cats having seizures is to get them to a vet as quickly as possible – they found the drug is more effective if it is started early in the course of the condition.
The full study can be read for free here.