In 1919, author Johnston McCulley introduced the world to a masked vigilante known as Zorro. Wherever tyranny and injustice reigned, Zorro would be there to set right the wrongs. From those pulp novels, Zorro's fame further rose when cinema gave celluloid life to his swashbuckling adventures.
And in recent weeks, cat dad Indraini Wahyudin Noor introduced his own feline Zorro to the digital world via TikTok. And while Zorro, whose real name is Boy, isn't crossing swords with bad guys or rescuing damsels, he's slaying hearts left and right with his unique look. Like his heroic namesake, Boy the cat wears a mask across his eyes and a black cap atop his head.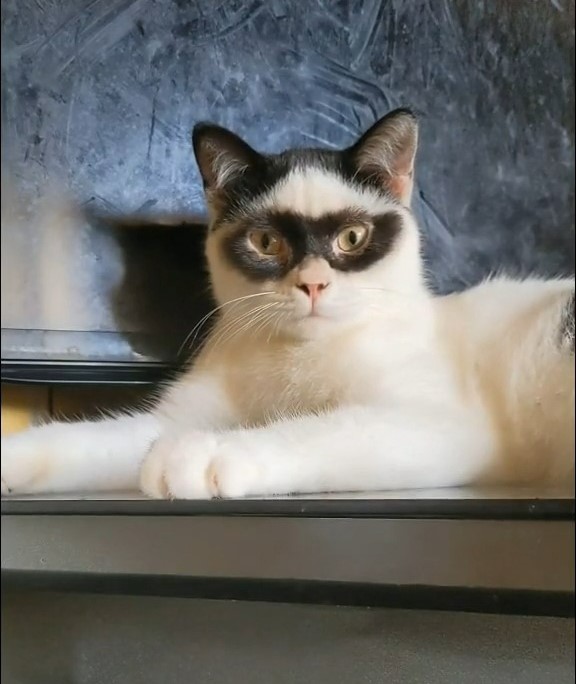 The Rise of Zorro Cat
Indraini shares his Banjarmasin, Indonesia, home with several cats and enjoys sharing their antics on TikTok and Instagram. And each and every one of his kitties certainly brings something special to the family. But Boy and his masked face tend to steal the spotlight with his videos racking up views and likes left and right. And it's these fans of Boy who brought the Zorro resemblance to Indraini's attention.
"The cat's name is Boy, but many people call him Zorro," Indraini explained. "I have many cats but this is the only one who has a mask on his face. He's my favourite cat!"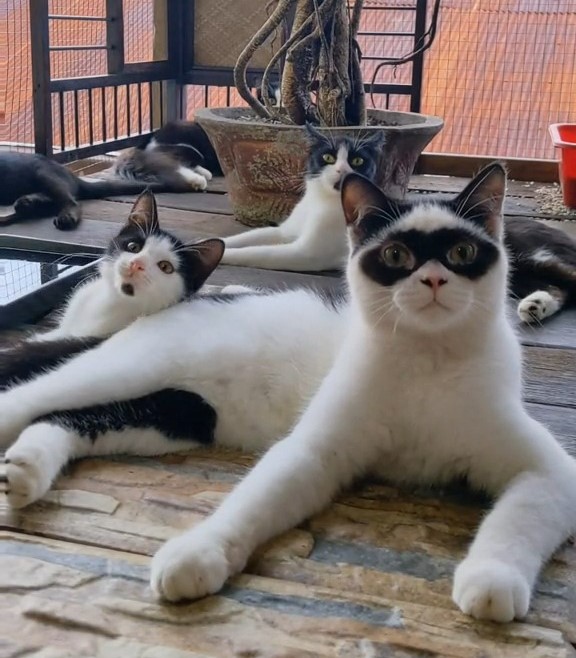 Once the Zorro connection was pointed out, Indraini saw the resemblance too. And to have some fun with Boy, the proud cat dad began playing the Zorro theme song for his kitty.
Boy's reaction?
"I think he likes regularly listening to the Zorro music," said Indraini.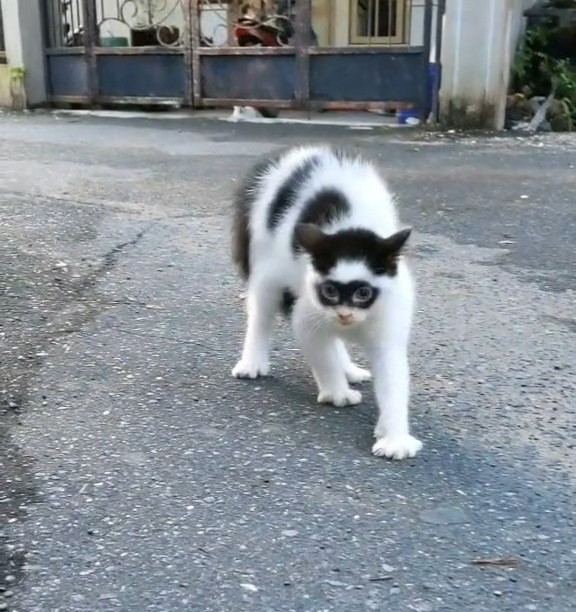 "People who see him for the first time usually say that he's unique, cute and how he looks just like Zorro. They even call him the cat thief!"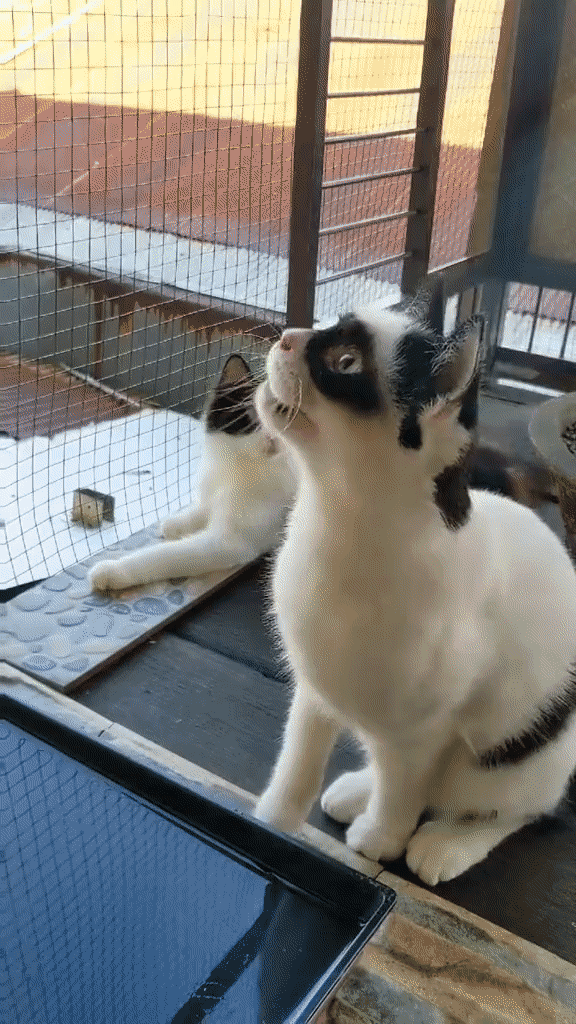 "Reactions from my subscribers are mostly cute, they want to hug him and some even want to have him."
And like the best of cats, Boy loves all the attention he can get, with Indraini sharing, "He is a very spoiled cat, he always wants to be petted, cuddled and held."
This masked crusader may not be out fighting evil, but never fear! Boy the cat is here to lift your heart and protect your day from bad vibes with his cuteness.
Son of the Mask
And now, the masked Boy has become a father, and one of his little ones is a regular mini-me. Check out baby Bandit with his pops!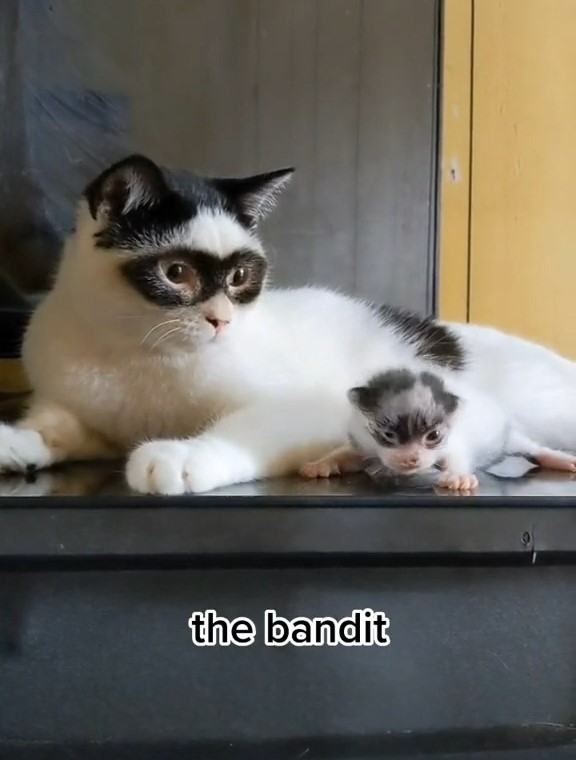 Keep up with Zorro, Bandit, and the whole furry family on TikTok and Instagram.
Feature Image: @iwhy_/TikTok