In Brazil, a kitty named Paçoca loves living the good life in her own tiny hammock!
Cat-mom Ana Beatriz Pinho posted a photo on Twitter showing her cat lounging in the pink contraption. Apparently, the kitty was keeping her dad company while they enjoyed some downtime.
"My God," the daughter posted in Spanish, "my father bought a hammock for her so she could lie [by] his side."
Meu deus meu pai comprou uma rede pra paçoca só pra ela deitar do lado dele socorro pic.twitter.com/WZppwyISoy

— bia (@anabeatriste) July 1, 2017
Now, the father-feline duo can savor the good life while relaxing in there very own hammocks.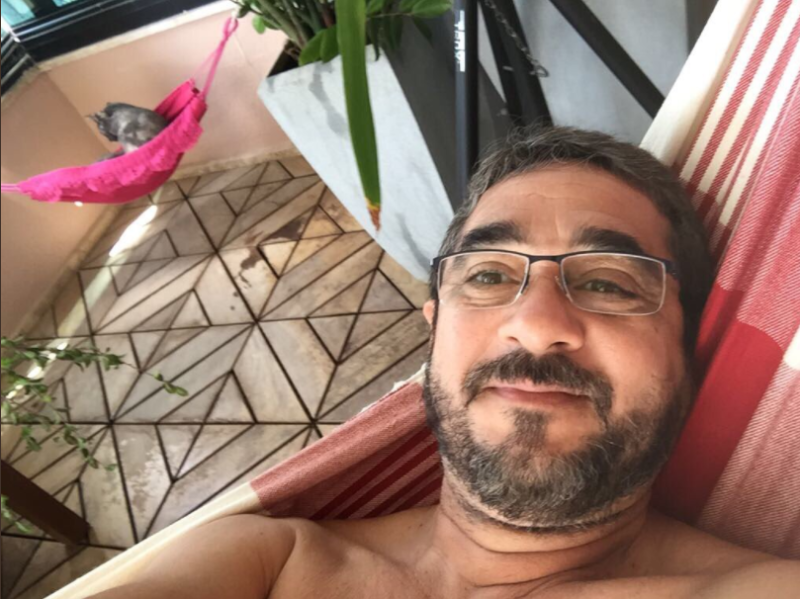 According to Bored Panda, the new hangout is now one of Paçoca's favorite places to catch some Z's!
Paçoca tentando entender como ficou famosa pic.twitter.com/vQjxRmuYjl

— bia (@anabeatriste) July 2, 2017
It's obvious that this dad loves kicking up his feet with his furry friend close by. What better way to relax and recharge than by doing it with a pal? What's more, Paçoca must be one very loved cat!
Hoje eu cheguei em casa e tinha uma gata muito sensual me esperando pic.twitter.com/7sza7oCcXf

— bia (@anabeatriste) June 19, 2017
Do you think your kitty would like his or her very own hammock? Share with us in the comments below!