Workers at a Salvation Army in Fresno, California acted quick last week to rescue a kitten who had been dumped into one of their donation bins. Rescued animals in the Fresno area don't always find happy endings, since the city is notorious for having shelters with some of the highest kill rates in the country. The kitten was lucky that her rescuers knew to bring her to The Cat House On The Kings, a local no-kill cat rescue and sanctuary.
(Images via Facebook)
The kitten has gathered national attention since her rescue, mostly because of her unusual markings that make her look like she has a well-groomed mustache!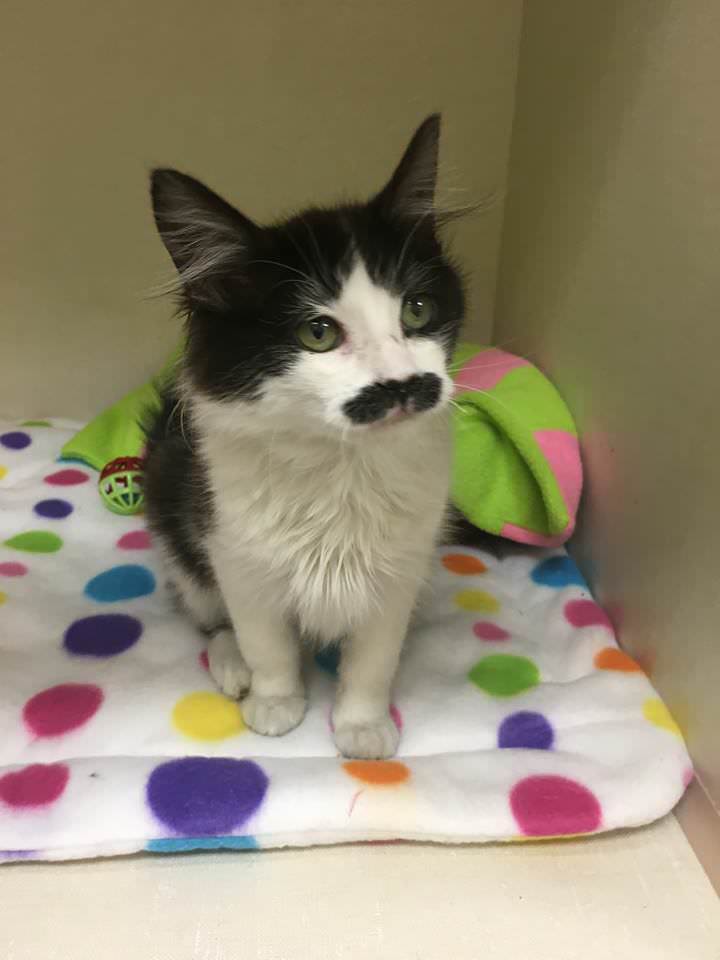 The Cat House On The Kings is taking great care of the kitten, who they have named Sally Ann. She has been spayed, microchipped, vaccinated, and tested for diseases. She's currently in a loving foster home until she's ready to find her Furever Family.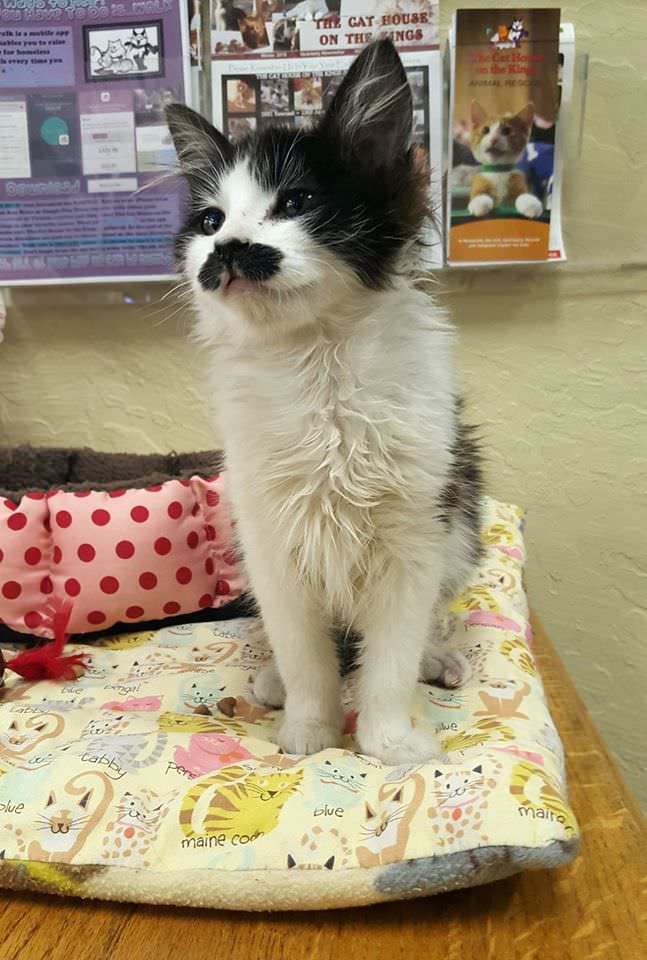 Finding a home for this cutie won't be hard. Each photo that the sanctuary has posted of her on Facebook has garnered thousands of likes and shares, and they have received more than 50 adoption applications for her!
According to the rescue's Facebook page, "She's perked up nicely after her spay surgery on Wednesday and is turning into quite the purring cuddlebug!"
To learn more about Sally Ann, The Cat House On The Kings, or how to help their future rescue efforts, visit their website or Facebook page.
Did you like this?