You know the dangers of letting your cat outside (like cars and predators – whether animal or human), but do you worry that an indoor cat can never truly be happy? Luckily, there are plenty of things you can do to keep your cat happy and healthy living life indoors. Here are 7 Humane Society-approved tips for keeping your kitty happy indoors.
#1 – Start young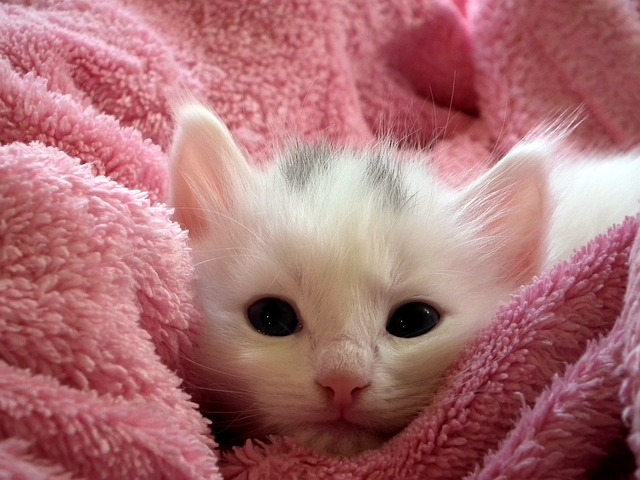 Kittens who start their life in an indoor lap of luxury are usually quite content to stay there rather go and face the unknown world outside. It can be more difficult to keep a cat inside that's used to life outdoors (though it's not impossible).
#2 – Take them for walks
If you live in a safe neighborhood, where loose dogs or coyotes are unlikely to snatch your cat, you can train them to walk on a leash like a dog. This way, they can explore outside without as much fear of them being hit by car, getting attacked by a predator, or killing innocent wildlife.
#3 – Provide safe spaces outdoors
Whether it's a screened porch, a "catio," a cat-proofed backyard while under supervision, or a tether near where you are currently gardening, there are many cat-safe options for letting your cat get a taste of the outdoors.
  #4 – Bring the outdoors inside
Cat trees give your kitty the chance to explore vertical heights in a way that simulates climbing a tree outside. They can also provide great perches for looking out your windows. Cat grass gives your kitty a taste of the outdoors – literally!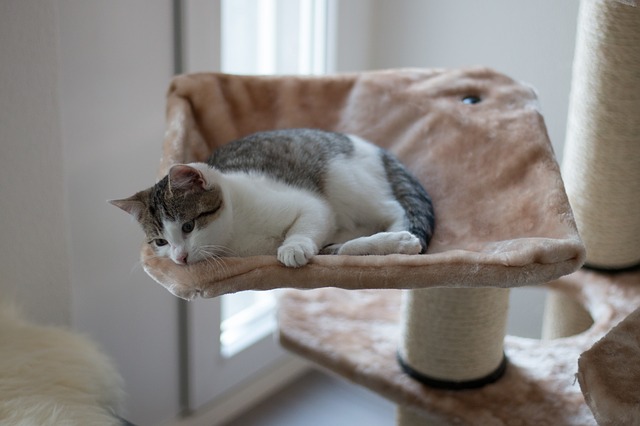 #5 – Clean the litter box(es) frequently
Cats can be neat freaks, and many insist on having a clean litter box. If you don't want them wishing they could leave their deposits outdoors, you may need to scoop the litter box as frequently as twice a day. You want to make sure you have at least 1 litter box per cat in your household plus one extra.
#6 – Keep them ID'd
Accidents happen, and you never know when your cat might sneak out an open door or window. All cats should have a cat-specific collar with a current ID tag on it. Investing in a microchip can also mean the difference between getting your cat back quickly or having them languishing in a shelter.
#7 – Provide plenty of toys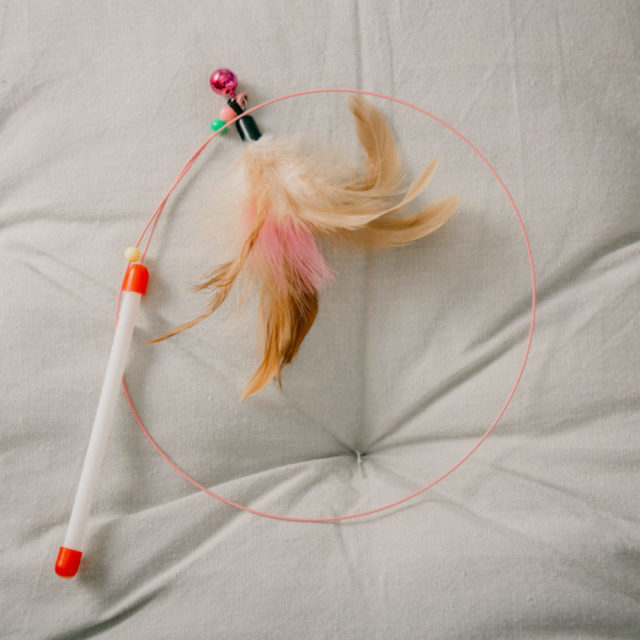 You should actively play with your cat every day with wand toys and other interactive toys. They should also have constant access to toys they can play with when you are not around or are just busy, such as catnip toys, fake mice, or hanging toys.