A picture posted by Reddit user fps_trucka is gaining a lot of attention, and for good reason.
The gaze captured between him and his newly adopted kitten, Luna, is nothing but pure love.
Look at those big, grateful eyes–it's like she knows that this man is about to save her life!
"It was love at first sight. Adopted her on the spot," he captioned this photo.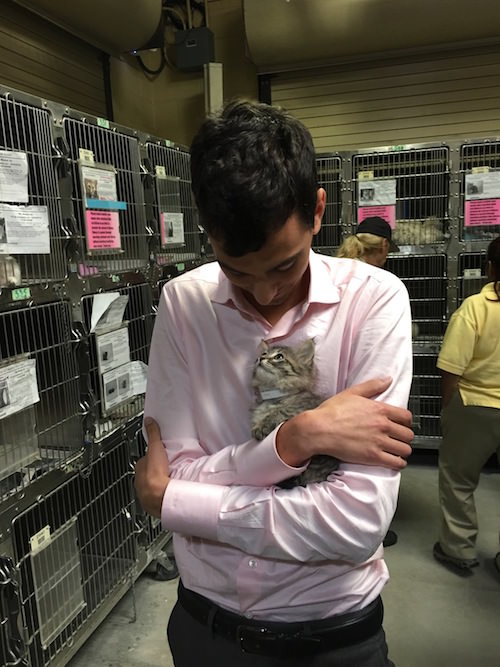 As fellow Redditors "awwwwwed" over this adorableness, the new kitten-dad posted more pictures and his new admirers! The following captions are quoted from this man's Reddit post. Take a look:
"I got her at a high kill shelter in Downey, CA. Her name is Luna and is by far the sweetest kitten i have ever known."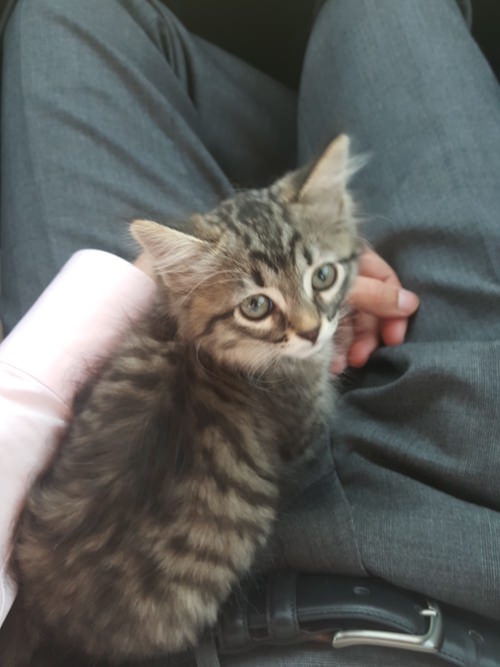 "I've had her for roughly 3 weeks now."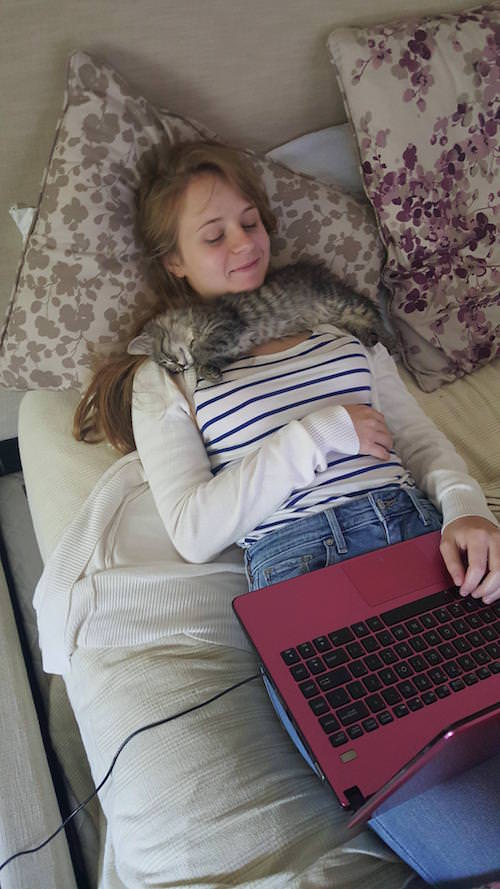 "The weekend after getting her she had caught pnemonia somehow. I am not sure how she got it although I am glad I rescued her when I did figuring they might not have treated her."
"Anyways, took her to the animal hospital and after a day (and a lot of my savings) they allowed me to get her back home."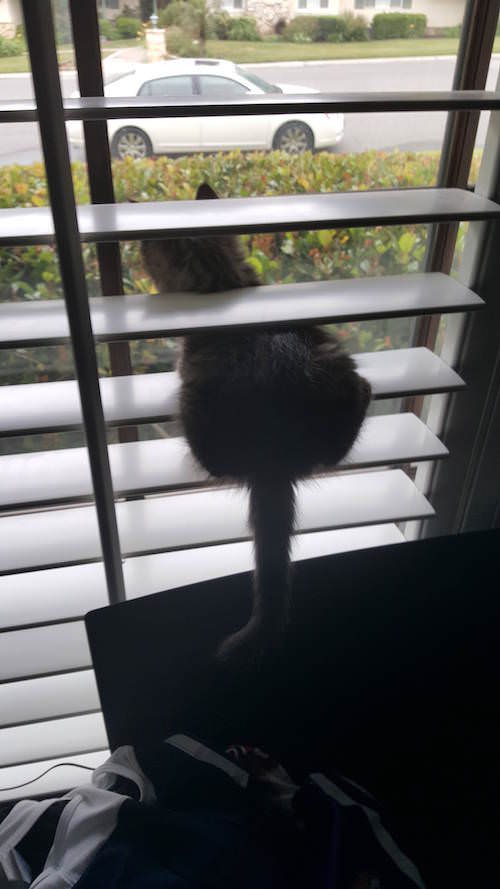 "She made a full recovery and is as rambunctious and loving as ever sleeping on my pillow with me at night."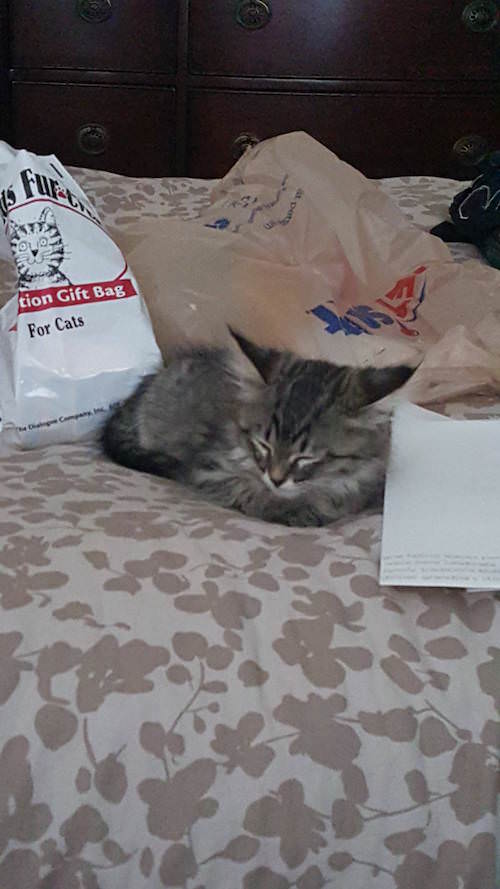 You know what they say: love finds you when you least expect it! Let's take one last look at that heartwarming gaze…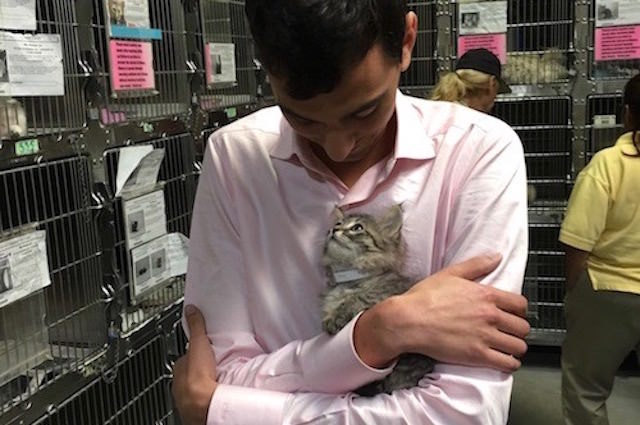 Awwww! We're so glad they found each other!