The Internet Cat Video Festival has caused quite a purr since it's inception in 2012. The festival, which is the brainchild of Walker Art Center in Minneapolis, travels the world with its videos. According to the website, "The Internet Cat Video Festival is the first offline celebration of online cat videos. The festival is a live event, gathering fellow feline fanatics to watch a curated collection of cat clips– from six second Vine videos to short films and everything in between– in a social environment."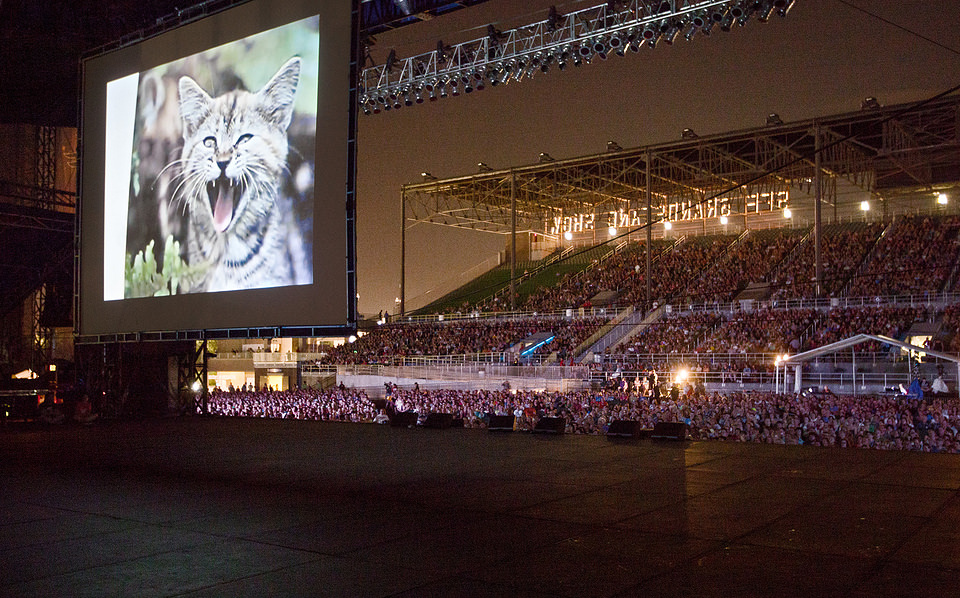 Image: Walker Art Center
If you think this fun event couldn't possibly count as art, the organizers would beg to differ. According to them "Internet cat videos are doing all of the things compelling art should: raising questions, challenging assumptions, angering people, and– in the case of our festival– creating a real experience."
The festival leaves more than warm memories in its wake– all showings help support local cultural and animal welfare non-profit organizations in the cities it visits!
Is the Internet Cat Video Festival coming to your town? Click here to find out!
If you don't see your town on the list, don't fret. There's an inquiry form you can fill out to help bring the festival closer to you!