Sometimes out of tragedy, a miracle surfaces. In this case, there were two.
Ember, a beautiful cat at the Atlanta Humane Society, was grieving after losing her litter to illness. After the traumatic event, the mama cat felt lost, desperate for little ones to nurture.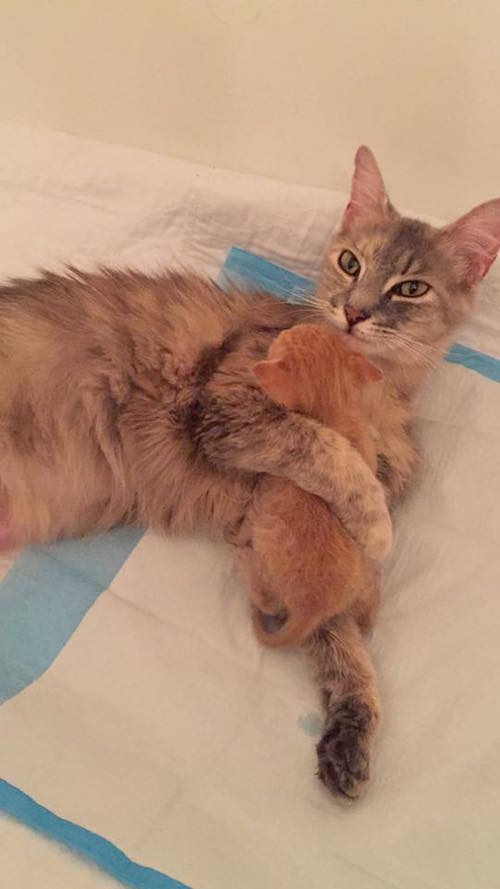 So when the humane society got a call about an orphaned kitten who needed a mother's care, they thought that Ember may have the maternal love he needed. And that's when they gave the baby the purrfect name: Flame!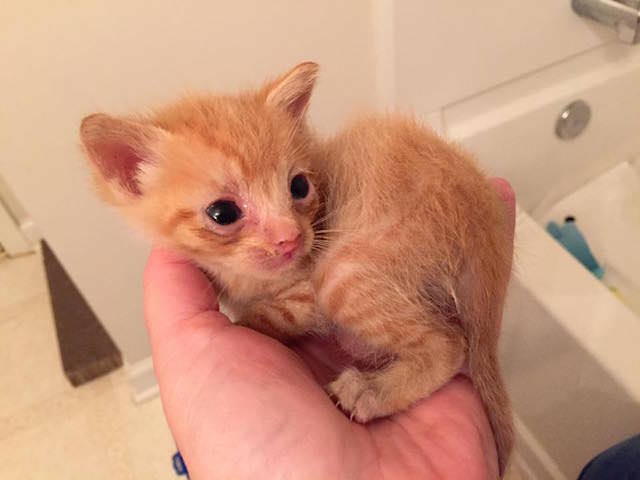 The organization called cat foster Robyn Faintich, who was at an Atlanta Braves game at the time. But without hesitation, she left early to pick up the pair and bring them home!
Faintich said in a story by People Pets:
"The quick-thinking Atlanta Humane Society staff thought to put the baby in with Ember and see what happened. It was an immediate bond. Ember started to groom Flame and Flame started to purr. They are absolutely bonded. They clearly needed each other."
Ember was able to give Flame the frequent feedings, cleanings, snuggles, and warmth that he needed, while the kitten gave his doting new mom a purpose after suffering her loss.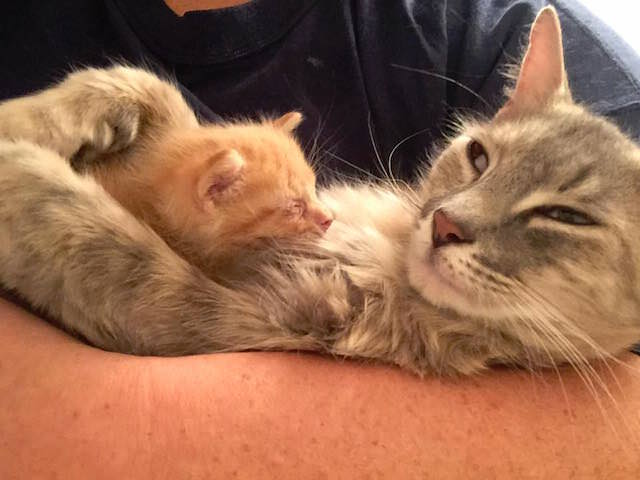 Christina Hill, the shelter's director of marketing and communications, told iHeartCats:
"Ember and Flame are the perfect little family. They purr in unison and love to snuggle up with each other. Both mom and son are thriving in their foster home, and we're thrilled that we were able to bring them together just in time for Mother's Day."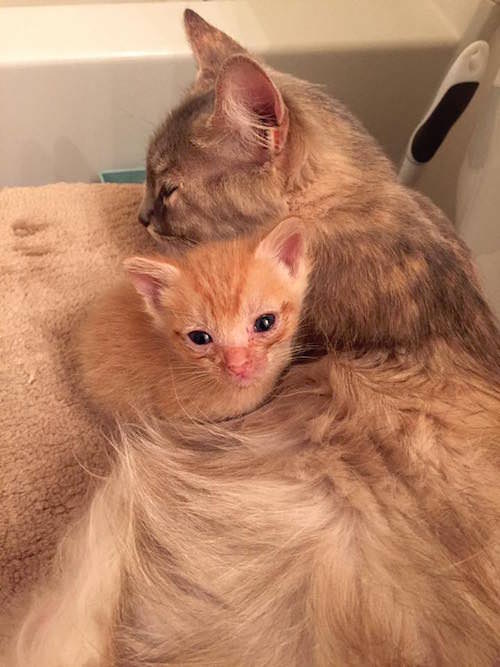 Check out Flame's tiny meows in the adorable video below!
Now, mama and baby are enjoying life together in their loving foster home – and we're so glad that they found each other! Keep up with the happenings at the Atlanta Humane Society by following them on Facebook.
(h/t: People Pets )